Yes. You read it correctly – isocation. No typographical errors here. We know how the pandemic and the quarantine have sparked a phenomenal new wave of creativeness among people – learning new skills, discovering new hobbies, and – to the travel community – inventing new words.
Isocation: an amalgamation of the words 'isolation' and 'vacation'. The terminology refers to the anticipated travel trend following the cessation of quarantines and border closures wherein people will prefer to seclude themselves in luxury accommodations with exclusive in-house facilities and services. This is based on the certainty that people are eager to refill their need for leisurely travel, but planning for a future vacation is not without special attention to safety and health.
However, though the word has a touch of novelty to it, such holiday experiences have long been enjoyed by elite travelers even before the pandemic. This is courtesy of luxury rental villas found in many of the world's most popular destinations. In Asia's tropics, these holiday homes come with dedicated chefs and numerous facilities, from the classic infinity pool to private golf greens and custom-built cinemas. Here is a hand-picked list for you:
Villa Amarapura, Phuket
Boasting some of the most impressive features found in any holiday home, Villa Amarapura is regarded as one of the most coveted luxury villas in all Thailand. Facilities include an infinity pool with two jacuzzis, a fully equipped gym, a basketball court, a cinema, a games room with pool table and a golf-simulator, and an actual golf green. The seven-bedroom mansion  is located in one of Phuket's most exclusive private estates enjoying direct beach frontage and a view of the famous Phang Nga Bay.
Villa Sawarin, Phuket 
Villa Sawarin ensures comfort for large travel parties or families with a layout of 9 modern bedrooms. This beachfront villa in Cape Yamu avails a bungalow beach house, a gym, a spa, and a golf green by the sea. An expansive terrace on the upper floor holds the villa's infinity pool with a view of the bay as well a romantic lounge area surrounded by a reflection pond.
Villa Analaya, Phuket
Private beach access on the Phuket west coast is not easy to come by, and Villa Analaya is among the few that affords such privileges. It is located in the sought-after millionaire's mile in Thailand's Kamala area and offers a mix of luxurious stays and beautiful island living. The villa feature six bedrooms for visitors to lay their head in comfort while amenities include a infinity pool, a well-equipped gym, a trampoline, kayaks and paddle boards to explore the beautiful coast.
Villa Ocean's 11, Phuket
Villa Ocean's 11 sits on lush a coastal hillside in a privately owned peninsula. In addition to beach access and views of Phang Nga bay, guests can also look forward to the outdoor pool, a sala with BBQ provisions, and six bedrooms that can sleep up to 12 people. Further amenities entail a bar, a home cinema, a spa, and a gym with glass walls that look out into the sea.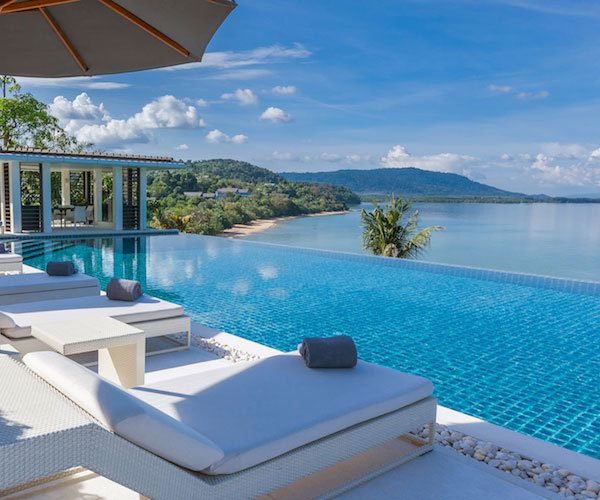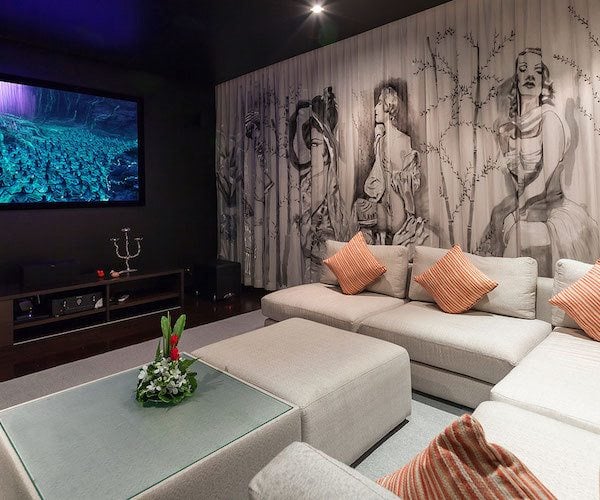 Villa Akatsuki, Koh Samui 
Far from the crowds along one Koh Samui's most beautiful beaches, Villa Akatsuki rises as a Japanese influenced, 5-bedroom holiday home. Its three-level infinity pool featuring a children's section and the grand atrium both stand out in the architecture that also pays homage to Thai traditions. Your sports needs are taken care of by kayaks, a ping pong table, beach volleyball, and a private basketball court. Wellness features are also provided with its own gym and a Japanese style spa and jacuzzi.
Villa Anavaya, Koh Samui 
Sitting on the highest elevation in the area, Villa Anavaya affords breath taking views of Koh Samui's northeastern coast. The spectacle is best enjoyed in the rooftop and its L-shaped infinity pool with in-pool jacuzzi. Indoors, the villa offers a custom-built cinema and a gym. The master bedroom features an enormous ensuite while an additional five guest bedrooms, come all-inclusive of king size beds, provide accommodation for up to fourteen.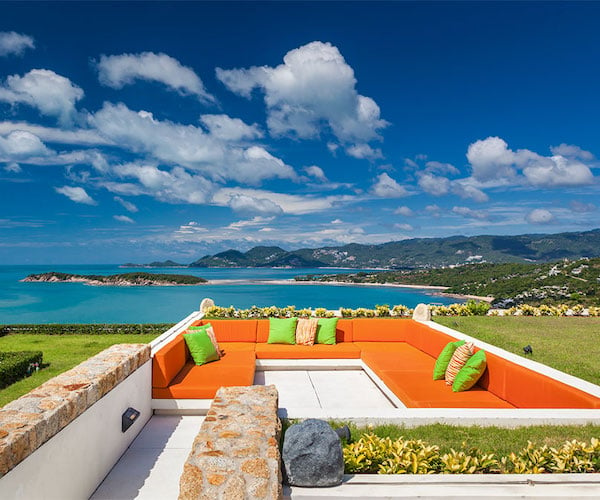 Villa Sangkachai, Koh Samui 
Also in Koh Samui, Villa Sangkachai presents an intimate yet exciting four-bedroom holiday retreat. On its main level is a charming blend of indoor and outdoor serenity with an L-shaped infinity pool looking out into the Thailand Gulf and a courtyard garden adorned with intricate stone carvings. But moving inside, the villa conceals a stylish entertainment room with a gentleman's lounge, a pool table and a fancy home theatre.
Villa Arnalaya, Bali 
Canggu coast is as beautiful as it is expansive, and in one of its quietest sections lies Villa Arnalaya. Aside from its paradise location, the villa is beloved for its modern design and a garden landscape inspired by the rice terraces of Bali. Facilities are also abundant including a gym, a spa, a private tennis court, and an oceanfront infinity pool.  A spa therapist and a private chef among other service professionals, facilitate the comfortable stay of guests.
Villa Kaba Kaba, Bali
Kaba Kaba is among the most expansive holiday villas in Bali, with eight bedrooms and a maximum guest limit of 18. Located in Bali's Tabanan Regency, it enjoys the laid back farmland areas of the island, surrounded by plantations and rice terraces. The games room offers provision for mahjong, air hockey, and foosball as outdoor alternatives come in the form of the swimming pool and tennis court. There's also a spa room, library, and a cinema room.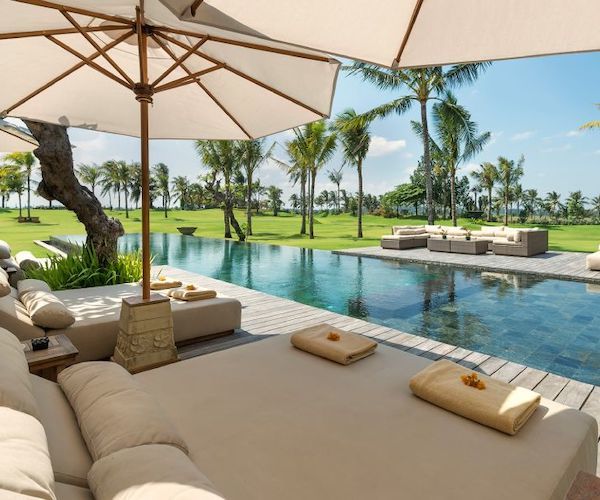 Villa Noku, Bali
This 6-bedroom beach house offers a refreshing 'isocation' in an enchanting portion of Bali: the Seminyak district. Its location outside the city and with direct access to the surf is adored by vacationers. Villa Noku is replete with opulent décor, furnishing, massive glass walls, and a modern 27-meter swimming pool, inclusive of a kid-friendly shallow end. More amenities include a rooftop terrace, a 1.2-meter-deep plunge pool, a spa room, media room, and a huge lawn containing football nets.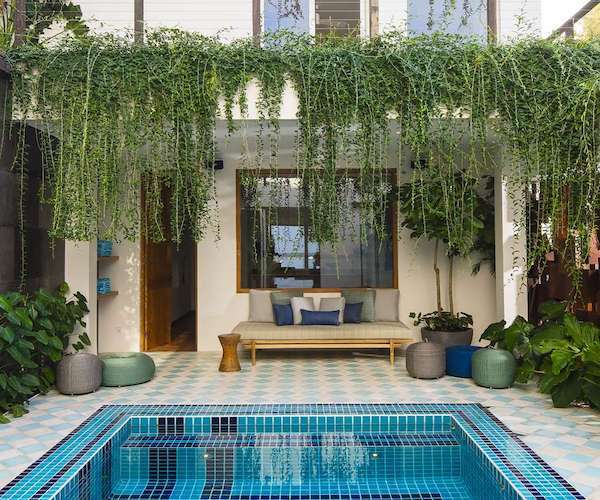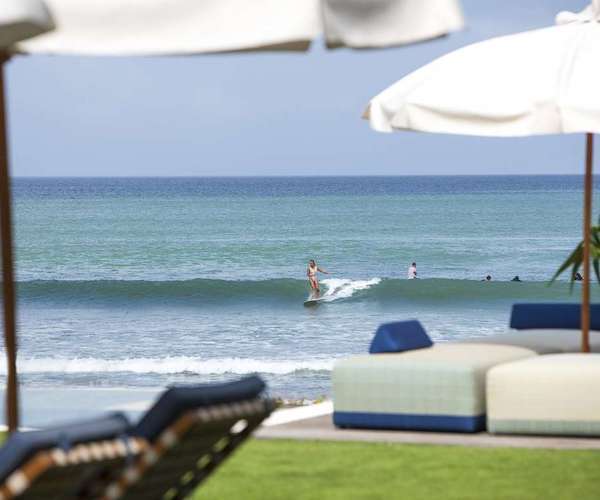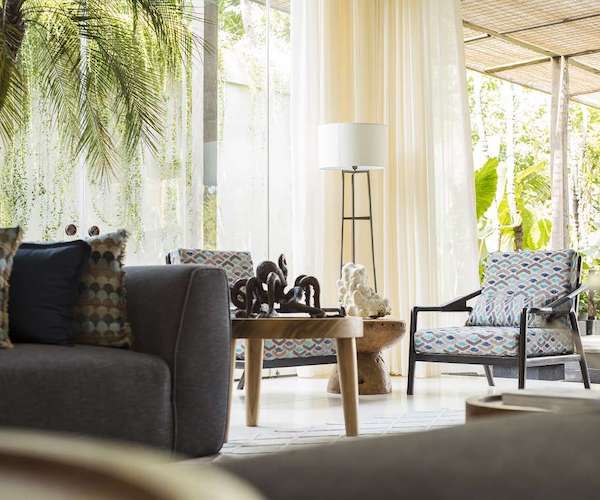 Silvan Kitma is General Manager of The Private World. The Private World is a villa rentals company offering some the most top-rated luxury vacation home rentals in the world's top tourist destinations.
If you would like to be a guest blogger on A Luxury Travel Blog in order to raise your profile, please contact us.