By
Tom Barber
on Jun 15, 2016 in
Argentina
,
Attractions
,
Brazil
,
Chile
,
Colombia
,
Going Out
,
Peru
,
Regions
,
South America
,
Uruguay
South America's popularity as a luxury destination shows no sign of slowing down and, if anything, visitors seem to be wanting to get ever further off the beaten track to explore the less well-trodden corners of this cracking continent. So in the self-same spirit of exploration, here are seven South American secrets that may not all be that luxurious, but which will almost certainly afford you the luxury of being the only person in the room to have been there.
The Lost City Trek, Colombia
If you want to unleash your inner Indiana Jones then try your hand (or walking boot clad feet) at the five day round-trip trek to the Ciudad Perdida (or Lost City in Spanish), an archaeological site in the Sierra Nevada region believed to be some 650 years older than Machu Picchu. The trek involves long uphill walks through dense vegetation, wading through rivers and sleeping in hammocks, but for those who complete it, the memories will last a lifetime.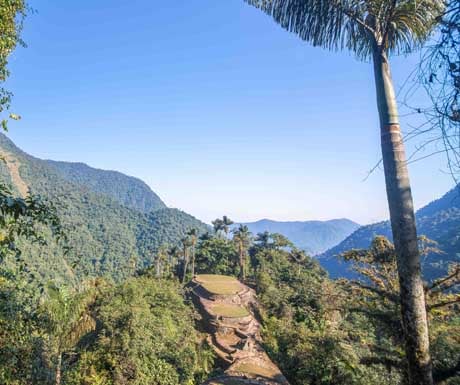 Cabo Polonio, Uruguay
The beach resorts of Punta del Este and Jose Ignacio may attract the beautiful people from neighbouring Argentina and Brazil, but 60 miles along the coast the vibe in Cabo Polonia is decidedly more mellow. Still at heart a hippie community and sitting surrounded by sand dunes and a National Park, the village is not on Uruguay's electric grid so the bohemian residents and dialled in discerning visitors enjoy a supremely peaceful existence relaxing on the beach, exploring the National Park and eating by candelight at hip beach shack restaurants.
North West Argentina
The varied pleasures of Argentina are well-known to most, be they buzzing Buenos Aires, gaucho living in the Pampas, the wine regions of Mendoza or the dramatic landscapes of Patagonia, but there's another – equally wonderful – region that rarely garners the headlines. Welcome to North West Argentina, home to the charming city of Salta, the extraordinary rock formations of the Humahuaca Gorge (recently awarded UNESCO World Heritage status), the high altitude vineyards of Cafayate (famed for their Torrontes grape whites) and salt flats and moonscape scenery to rival those in neighbouring Peru and Bolivia, both of which – incidentally – can be combined in a world class road trip.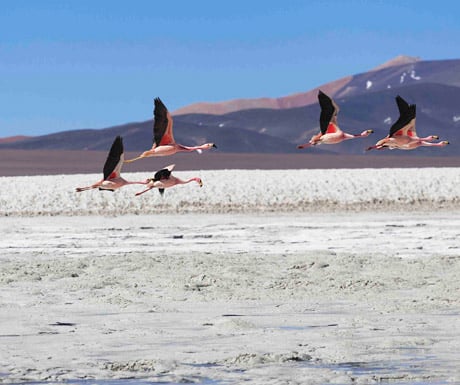 Chiloe Island, Chile
Famed for its UNESCO World Heritage Jesuit churches and now home to a delicious new property from Tierra (one of Latin America's leading luxury hotel groups), Chiloe Island is right up there in terms of holiday brag-ability. Spend your days walking, biking, boating or riding and visiting the many charming fishing villages before returning to the geometric delights of the hotel and the barman's already famous pisco sours.
Ibitipoca, Brazil
Minas Gerais State lies inland en route between Rio and Salvador, meaning many bypass what is a fascinating region. At its heart lies the magical Ibitipoca, a 7,500 acre reserve that's home to the eponymous lodge that just happens to be one of the finest places to stay in Brazil. Owned by a wealthy Brazilian mining magnate and self-confessed Amanjunkie, the lodge offers exceptional hospitality, comfort, cuisine and eco-credentials that are the perfect antidote to the raw energy of Rio.
Mancora, Peru
Mention Peru and most people think dramatic Andean scenery, the lost Inca city of Machu Picchu or the mysterious Nazca lines. What they almost certainly won't be thinking is hip and happening beach resorts and a surfing and social scene to rival that in other Latin American hotspots such as Brazil's Buzios. So take a bow, Mancora, somewhere that shouldn't be nearly as secret as it is given that the Pan- American Highway basically runs through the middle of town. Stay in a clutch of cool new boutique hotels and have a few surf lessons before taking on the cool kids.
Tom Barber is Co-Founder of Original Travel.
If you would like to be a guest blogger on A Luxury Travel Blog in order to raise your profile, please contact us.