Recent Articles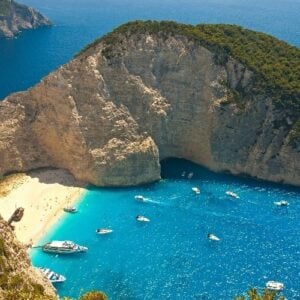 BeachBound® Vacations, the online vacation provider that specializes in beach getaways, today announces the launch of its latest trip planning tool that takes heavy decision making out of the equation when it comes to planning a beach vacation. ...
Twenty-six! That's the number of sailings for which PONANT has just launched sales for voyages to Antarctica for winter 2024-2025, backed by 30 years of experience in the region. ...
Known for their unwavering and uncompromising commitment towards excellence, Bugatti and Binghatti – two visionary brands – have unveiled their first collaboration: a ground-breaking real estate development in the heart of Dubai. ...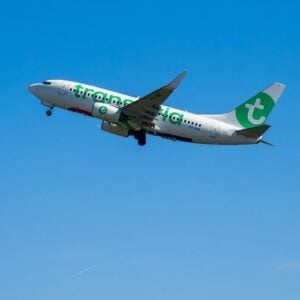 By
Paul Johnson
on Jun 03, 2023 in
Air Travel
,
California
,
Europe
,
Florida
,
Hawaii
,
Middle East
,
North America
,
Regions
,
Spain
,
Speciality Travel
,
United Arab Emirates
,
USA
,
Western Europe
,
Worldwide
Jet2 will fly from Bristol to Malaga four times a week, offering a convenient Mediterranean getaway whilst Emirates will provide daily flights between Montreal and Dubai, catering for both business and leisure travellers. ...
The Canary Islands are renowned for their breath-taking landscapes, vibrant culture, and lively festivals. This summer, these sun-soaked islands are set to come alive with a plethora of exciting events and festivities. ...
Hotel Indigo, part of IHG Hotels & Resorts' Luxury & Lifestyle Collection, hits a triple milestone with the opening of Hotel Indigo Galapagos on the island of San Cristobal. ...
Hawaiian Airlines, Hawaiʻi's hometown carrier since 1929, today introduced an elevated standard of leisure travel, inspired by early Polynesian voyages, with the unveiling of its Boeing 787-9 Dreamliner interior and new class of premium service – the Leihōkū Suites. ...
Gràcia is a neighbourhood located in the north of Barcelona. It was once an independent town until it was incorporated into Barcelona in the late 19th century. Gràcia has managed to maintain its distinct character and charm, setting it apart from the more touristy areas of the city. ...
We all have an important role to play in making travel sustainable, both immediately and in the future, by taking ultimate responsibility for our actions and our decisions. As travellers we need to research and support hotels and resorts that take sustainability seriously. ...
Emirates is unveiling a new closed loop recycling initiative this month, where millions of onboard items such as plastic trays, bowls, snack and casserole dishes, will now be recycled in a local facility and remade into fresh, ready-to-use Emirates meal service products. ...
Most people who visit India carry an itinerary in their hand. These itineraries usually list the most well-known places to visit in India. But what if you have already visited these places? Maybe you are someone who is looking for a little adventure and wants to explore the more unexplored parts of the country. ...
The Whitsundays, in the Heart of the Great Barrier Reef, plays host to a raft of incredible events throughout the year. Enjoy arts and cultural festivals, fitness and endurance events, to celebrations of the beautiful islands and local produce. ...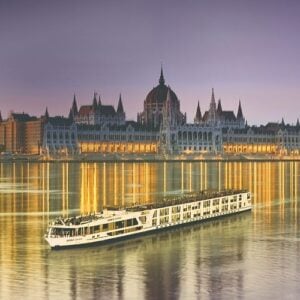 By
Paul Johnson
on May 31, 2023 in
Austria
,
Belgium
,
Cruises & Boat Travel
,
Eastern Europe
,
Europe
,
Hungary
,
Portugal
,
Regions
,
Slovakia
,
Speciality Travel
,
Western Europe
Scenic Luxury Cruises & Tours have released details of their 2024 river cruising program in their new brochure, complete with new sailings on the Danube, unforgettable Scenic Enrich experiences, and over 50 new Scenic Freechoice excursions. ...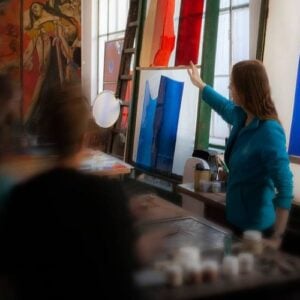 By
Paul Johnson
on May 30, 2023 in
Attractions
,
Austria
,
Eastern Europe
,
Europe
,
France
,
Germany
,
Going Out
,
Ireland
,
Poland
,
Regions
,
United Kingdom
,
Western Europe
European cities are a treasure trove of cultural heritage, attracting travellers from all corners of the world. But while popular attractions like national art museums or historical buildings are a must-see on every tourist's agenda, there is a whole other world of eccentricity waiting to be explored. ...
The 2023 Southeast Asian Games in Cambodia was a momentous occasion that the whole country had been looking forward to ever since it was announced in 2016. This was the 32nd SEA Games and this prestigious event had never been hosted by Cambodia before. ...