After our visit to the Tanjung Rhu Resort, I wrote about the resort itself. What I omitted from that article was information about all the activities on offer, because there is just so much to do that it wasn't possible to squeeze them all into the original article. You'll see what I mean if you read below. I also wrote about dining at the Tanjung Rhu.
Now let's have a look at the activities on offer.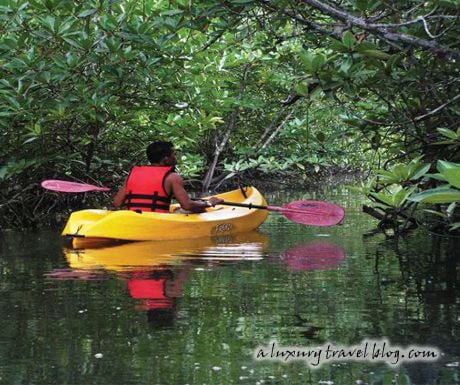 Given Tanjung Rhu's location on a beautiful beach, it's no surprise to find that there are watersports aplenty, including windsurfing, sea kayaking, hydrobiking and more. Other marine activities include fishing, island hopping, yacht cruising, snorkelling and scuba diving. If you prefer to be on land then there's mountain biking, beach soccer and volleyball. There are also tennis courts on the resort and a nearby golf course. There are Happy Hours each evening and indoor games challenges for pool and darts.
If you want to explore further than the resort itself you can visit the Bat Cave. No, not the one where Batman hangs out – this one is more correctly called The Cave of Bats. You can discover nature with a mangrove river cruise, enjoy a luxury yacht cruise, go eagle spotting, or explore local scenery and villages.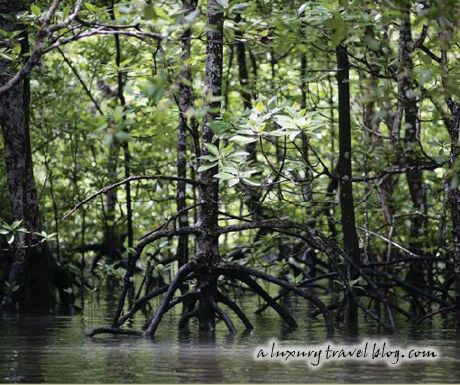 The resort also runs a shuttle service to Kuah, the main town of Langkawi. It's a fairly quiet town but it's handy for picking up odds and ends that you might not be able to buy at the resort itself, although there is a gift shop on the resort which sells cards and souvenirs.
By the way, I almost forgot to mention that there is also a Kids' Club with special activities such as balloon twisting, show time, drawing fun and beads decoration.
Every day the resort publishes a "Highlights" leaflet. This consists of all the activities for the next two days and is delivered to your room each evening along with luxury chocolates. There's so much to do that it's quite mind-boggling – archery, necklace-making, kite-flying… Whilst many of the activities are available all the time, some of them change daily, such as the supplementary activities in the Artisan Hut.
The Artisan Hut is where you can pop along pretty much any time during the day and learn batik painting and wood carving, alongside other activities. I absolutely loved the batik painting and when we subsequently went to Penang we visited a batik gallery where I was able to buy the special pen required to draw the wax outlines for a batik painting.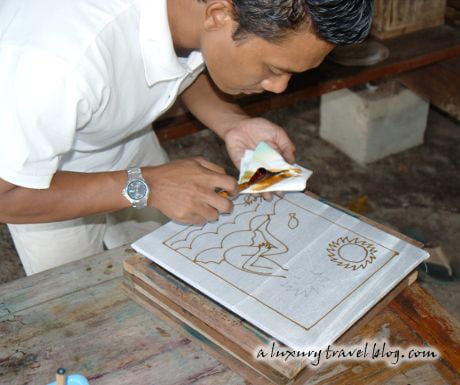 I confess that when I saw all of this on offer it made me think of a 1960s holiday camp on steroids. But this was a very wrong initial impression. Yes, it's true that you are absolutely spoiled for choice if you want to be active, go places, and do things. But if you just want to relax in a tranquil environment, then there are many options for you too. As well as their beautiful private and quiet beach, which is more than two kilometres long, one of their three swimming pools is for adults only. There's also the Reading Room, which is a lovely place to sit and enjoy the view of the Andaman Sea.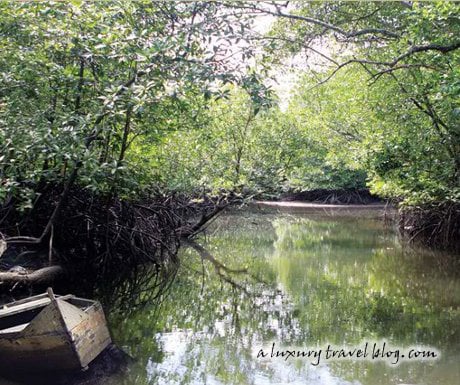 Most importantly, if it's relaxation you're looking for the resort also has the Jiva Rhu Spa, which offers a wide variety of treatments.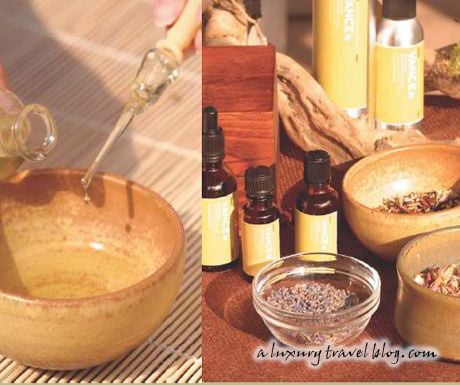 So as you can see, whatever your preferences are for a holiday, whether it's being active or just relaxing quietly, the Tanjung Rhu Resort really does has something for everyone.
If you would like a special feature on A Luxury Travel Blog, please contact us.