Moscow has a rich, varied, and sometimes very heated history. Walking around the streets of this incredible city, you can really marvel at the incredible buildings that go with hundreds of years of religious and political turmoil. Trying to compile a list of just 5 of these is extremely hard work, but if you just have a couple of days to kill in Moscow, do yourself a favour and stop by at least a few of these masterpieces of design and architecture.
1. The Cathedral of Intercession of Theotokos (St. Basil's)
The icon of Moscow (Russia, even) really lives up to its hype as it truly is a one-of-a-kind. With its incredible history, beautifully intricate spiralling domes and wealth of treasures to discover on the inside, you can really enjoy a full day at St. Basil's and its surroundings, what with it being situated right on Moscow's famous Red Square. It was built from 1555–61 on orders from Ivan the Terrible and commemorates the capture of Kazan and Astrakhan.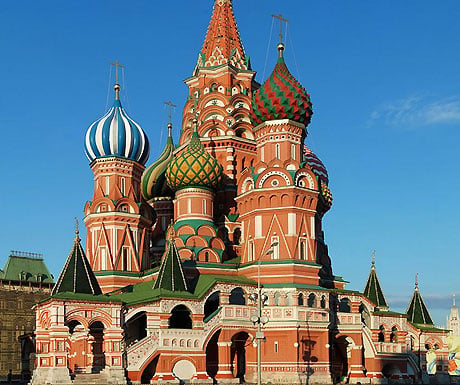 2. The Kremlin
Moscow's Kremlin is a sprawling complex of incredibly intricate buildings, currently used as the official residence of President of the Russian Federation. The Kremlin has been occupied for many hundreds of years, however it took on the majority of its current appearance during the Soviet period when leaders such as Vladimir Lenin and Joseph Stalin strove to remove all evidence of the previous Tsarist period.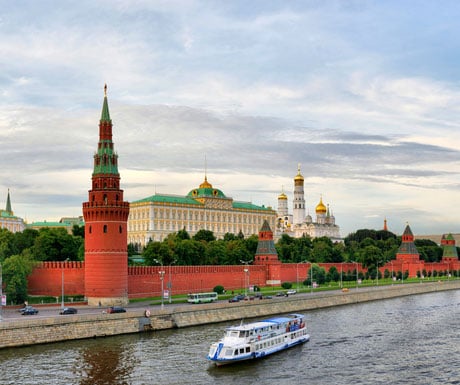 3. The Seven Sisters
Stepping into some considerably more modern architecture, this group of striking Soviet skyscrapers built between 1947 and 1953 now dominate Moscow's skyline. These buildings are multi-purpose, now containing a luxury hotel and the ministry of foreign affairs, amongst many other things. If you're looking for the traditional side of Moscow, you may not take the time to come here, however architecture enthusiasts will not be disappointed by these marvels of 20th century design.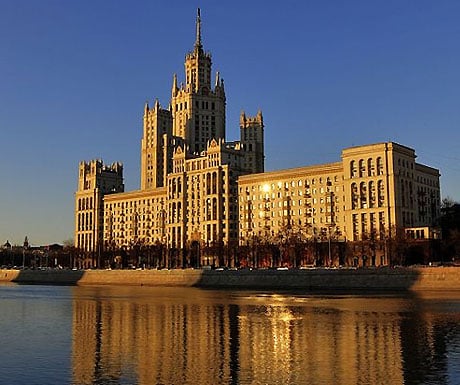 4. Cathedral of Christ the Saviour
A few blocks south-west of the Kremlin, you will come across this beautiful church – the tallest Orthodox Christian church in the world. Clad in crisp white, with beautiful gold domes this really is a striking building, especially when the sun is shining! The church was originally constructed in the 19th century, but was tragically demolished due to mid 20th century state-enforced atheism. It has since been completely restored to its original splendor.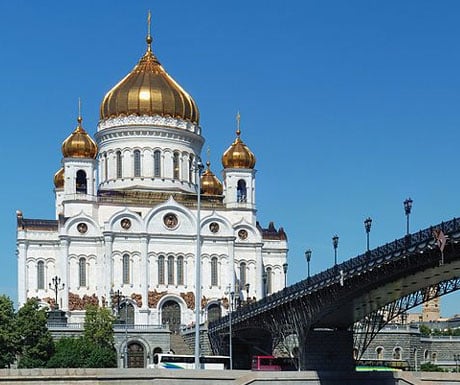 5. Novodevichy Convent
Incredibly for a major religious building in Moscow, this has remained more or less entirely intact since the 17th century and, in 2004, was declared a UNESCO World Heritage Site. The convent covers a large area, containing numerous beautiful buildings with intricately decorated spires and domes.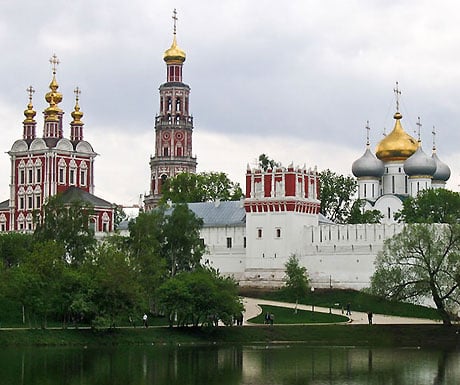 Moscow has a whole lot more to offer than just these 5 buildings, however as a lot of tours and trips to Moscow only last 2 or 3 nights, you will certainly be doing yourself a favour if you take yourself to see these. Undoubtedly this will gave you a taste for this incredible city which will just make you keep coming back for more!
Kristi Rorison is Director of Outgoing Business at IntoRussia.
If you would like to be a guest blogger on A Luxury Travel Blog in order to raise your profile, please contact us.