Today, as avid travelers and guests, we are fully aware that the experience is what matters the most…down to every little detail. We choose a specific holiday, destination and/or hotel because we are yearning for something distinct and unique. No longer is experience, however, just about the physical beauty of a hotel and great service provided by it's staff, yet is increasingly becoming more about the 'little' things that make a certain place special and different from the rest. As our expectations become higher, this not only makes it more challenging for us to fulfill them but for hotels to provide what we are looking for so they can leave us with lasting impressions.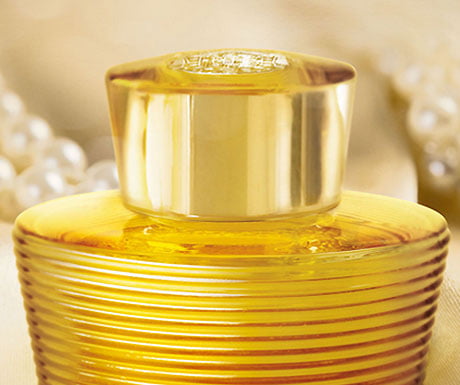 I was thinking to myself the other day about all the things that I enjoy most, the little luxuries of staying in a hotel that you don't have at home. Each person has their own 'something' that they truly enjoy. For some it is the beautifully folded, fluffy white towels, for others perhaps the perfectly crisp Egyptian Cotton pillows which are positioned so perfectly on the bed. It could also just be the simple fact that you are in a different environment, away from home, and you can order room service whilst you lay in bed watching a movie on the 52″ plasma TV.
Now ask yourself, what is one aspect that you always look forward to the most when checking into your hotel?
For me, it is walking into my room for the first time and having a peek into the bathroom (it is a tradition that I always make it my first stop). To see a beautiful presentation of lavish body wash, luscious shampoo, silky creams and a selection of hand soap is what I love the most. Gentlemen – this is not just for the ladies. Whether travelling for business or pleasure, it is always nice to feel pampered, and use skincare products that a lot of us wouldn't normally buy for ourselves – all courtesy of the hotel. These amenities are all factored into the cost of your room of course, but trust me, hotels select which products they choose to provide more seriously than ever before.
So whether it's Hermes, Molton Brown, Acqua di Parma or any other high-end brand, just remember, it is all part of your experience. Believe it or not, it could very well be the determining factor, whether you stay at one hotel versus another.
It is difficult to really say what the best bathroom amenities are, as each and every person has their own taste. For some it is about the brand name, others it may be the range of products or the size of the bottles. I just want to give you three examples of bathroom amenities offered by luxury hotel companies that I personally think have been wonderfully chosen.
New York's Chatwal Hotel commissioned the bespoke British product line, Asprey, to lend a distinctively sophisticated scent as a finishing touch. Guests are offered a range of toiletries with spicy citrus notes, as well as exclusive refreshing towelettes and custom Swissclinical skincare products at turndown. Ritz Carlton has also recently taken on the Asprey line in their hotels around the world.
Bulgari Hotels have it easy, as they not are famous for their luxury watches and fine jewellery but luscious fragrances and skincare products. When staying at any of the Bulgari hotels in Milan, Bali or London, you are provided with their complete line of Eau Parfumée au Thé Verte – products are made with essential plant oils and silk proteins, fragranced with Italian bergamot and pepper.
Hyatt Hotels have recently lanched their new 'Hyatt Has It' service. Hyatt says that, "We remember everything that you forgot". For the ladies – this includes anything from hair curlers and steamers to make-up remover wipes and razors. If it's not in the room already for you, just borrow it for the duration of your stay. Hyatt properties are also providing an upgraded range of bath and skincare products from companies such as Le Labo, June Jacobs and Aromapothecary. Best part is that if you need extra of anything, just ask.
Then there are places such as Mexico's Viceroy Riviera Maya (formerly the Tides Resort), who have taken luxury and relaxation one step further – with their very own Soap Concierge. Maybe that is going slightly overboard, even for my taste.
After all this being said, it is clear that luxury international hotel chains know and truly understand the importance of choosing only the best for their guests- "It's all about the little things in life". Gone are the days when we travel with large bottles of shampoos and body creams in our suitcases, so it is up to the hotels to provide this for us and know what we want, right? Just don't ask for new bottles of lotion everyday, the hotel may catch on…
So from your experience… what are the best bathroom amenities that you have come across?