World-renowned chef Alain Ducasse will open a brand new restaurant, Rivea, in St. Tropez's iconic Byblos Hotel. Rivea will replace the current Spoon at Byblos, another Ducasse creation. Rivea will open on 25th April 2013 and, although the space will be the one that Spoon once occupied, the restaurant has been completely redesigned by the Italian duo Antonio Citterio and Patricia Viel who have garnered recent acclaim for their design of the Bulgari Hotel in London. Specialising in architecture and interior design, they have created a space that is true to the French and Italian Rivieras, through the use of locally sourced wood. The interior is structured like an elegant metal greenhouse and the bar resembles a winter garden. A slightly retro décor has been created through coral and terracotta textiles and irregular stripped booths.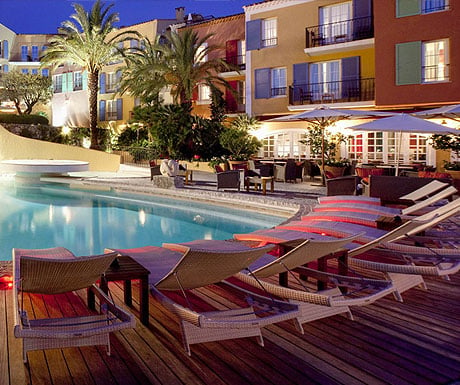 As for the menu at Rivea, Alain Ducasse will remain faithful to his Mediterranean roots and flavours. He has created a menu that blends French and Italian tastes and uses local and seasonal ingredients. A selection of appetizers to share, fresh home-made pastas, fish and seafood will feature on the menu such as; caponata, octopus salad, vitello tonnato, marinated sea bream and spaghetti with clams. The menu aims to be light and colourful and will also include classic desserts such as the Tropezienne cake, revisited and served with citrus zest.
Situated next to the Place des Lices, Rivea will be a relaxed informal destination restaurant for guests and locals.