Frankfurt's many high-rises combine to form one of Europe's most impressive skylines. No other place on the continent has so many skyscrapers nestled together in such a small space. And on 25th and 26th May 2013, visitors of the famous Skyscraper Festival will have the chance to get a closer look at these behemoths of the skies while at the same time being offered magnificent views of Frankfurt and its surrounding region. There will be many other attractions on show at these high-rises as well as a colourful variety of open-air events help to lure visitors to Frankfurt all year round.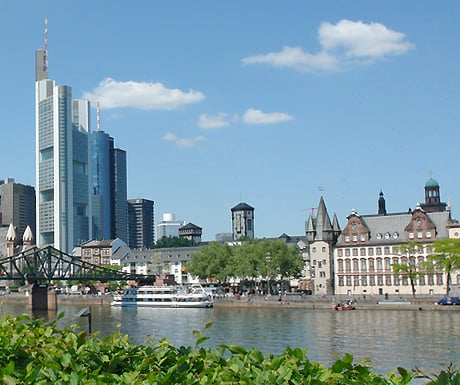 Starting at 7am on 24th April, fans of high-rise architecture will be able to book free tickets to the Skyscraper Festival at www.ffh.de. It will pay to act quickly, as the tickets are traditionally in very high demand. A ticket grants its holder admission to a particular high-rise at a predetermined time and on a predetermined date.
Participating high-rises include the following: the twin towers of Deutsche Bank, and the Commerzbank Tower, designed by Sir Norman Forster and one of Frankfurt's most impressive high-rises.