Everyone has different expectations and ideals when they plan a holiday. For some, nothing but the very best hotels will do – no vacation is complete without being pampered to perfection by 24-hour services available, whether automatically or merely a phone call away. Others are happy to take advantage of increasingly widespread cheaper options like couch-surfing or house-sitting, or doing a home exchange. But what about those who still want to lavish in luxury without necessarily staying in a hotel full of services they're not planning to use? Fortunately, there are a number of accommodation options available to fulfil such needs.
Castles
Yes, really (presumably because you just went, "No! Really?" in genuine, delighted awe). There are castles – actual castles – for rent available in several locations across the UK and Ireland. They're typically available to large groups of people; wedding parties, for example, although some castles do permit stag or hen weekends. They're excellent for extended family vacations too, but obviously lots of castles have rental options for couples looking to get away from it all, as well. Obviously modern facilities are available, but historical architectural features are often well-preserved to maintain a balanced atmosphere for guests. You could even go on ghost hunts!
Villas
Villas are available all across Europe for parties of varying size, making them an excellent alternative to hotels in nearly any location you'd care to name. Want a break from civilisation? Rent one in sunny Tuscany. Want to spend all your days by the ocean? Get one in San Sebastian. Want to divide your time between lazy beaches and evening parties? Nab yourself one in Ibiza. You'll be allowed more privacy at no expense of luxury. Why not give it a whirl?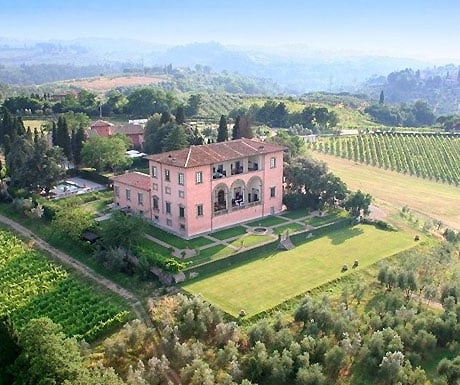 Chateaux
Though not quite as ubiquitous as villa properties, staying in a chateau still makes for a great, memorable, and simply gorgeous setting for your holiday – especially for wine lovers. They make a wonderful immersion into French culture away from the hustle and bustle of the busier cities; ideal for a honeymoon or any other kind of romantic getaway.
Palazzos
Planning on swinging by Italy? Why not luxuriate in the magnificent old-world beauty of an actual palazzo? Like chateaus and castles, staying in a palazzo allows for an extra touch of authenticity and local flavour to your travel experience. Palazzos are located both in city settings and in the country, allowing for greater diversity of choice amongst travellers.
Beach cottages
Luxury doesn't necessarily equate to large. Sometimes you might just want a cosy property for you and your partner, or a smaller group of people, or even just yourself. And if you know you want to be by the beach, then a beachside cottage may just be perfect for you. Note that not all cottages are small – in fact, most of them are sizeable enough for families, if you want a more private beach holiday without having to compete for things like perfect sunbathing spots. Their privacy makes them just as valuable for stag and hen nights, too.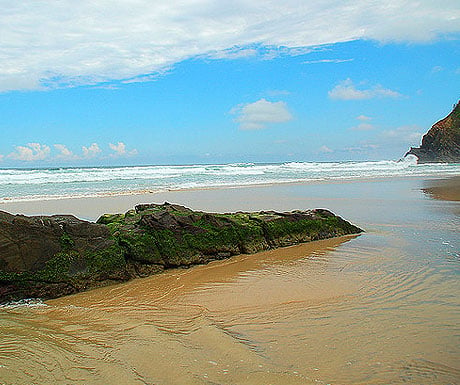 Do you prefer staying in hotels when you go on holiday, or do you find that more private accommodation suits you better? Have we overlooked any luxury alternatives? Share your tips and experiences in the comments!
George Burdon is Managing Director at Dynamic Lives.
If you would like to be a guest blogger on A Luxury Travel Blog in order to raise your profile, please contact us.