So what's on in London this Bank Holiday weekend? What will make it worth the journey down (apart from the chance to see the sun glistening off of the Thames as you look up stream from Waterloo bridge)?
Of course there are the usual suspects that have been entertaining London audiences every weekend since Margaret Thatcher was in power – Les Miserables, Phantom of the Opera, The Mousetrap – and then those that are a legacy from the Blair years include Billy Elliot, Jersey Boys, Mamma Mia,  The Lion King, Wicked, Thriller, The Woman in Black and We Will Rock You etc.
Last May Day we were all too busy booking Harry Potter Studio tours to notice what was on in London. This year, fortunately, we have no such distractions.
From America we have The Book of Mormon, A Chorus Line and Once. You will know, by the time you read this, what they will say tonight at the opening night of Once, but as critics have been generally slothish this year (I put it down to the cold weather)  I can't imagine they will go completely crazy. But, as Book of Mormon has proved once again, you don't need to be liked to be loved and theatre and hotel packages seem to be the only way to get tickets for that show over the bank holiday.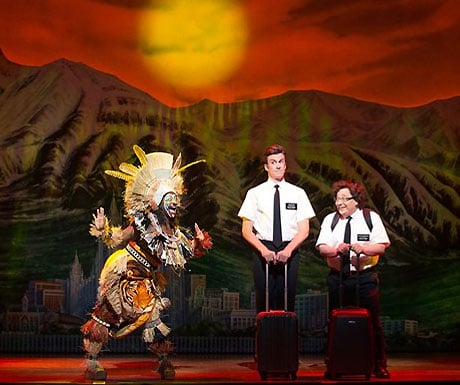 A Chorus Line is probably perceived to be too much of a "luvvies" show to be a sell out, but it is great AND there are some good deals around too, so if you are watching the pennies a meal deal with tickets for A Chorus Line may be a good idea.
If you don't like an orchestra getting between you and the action then you'll be glad to hear of the high standard of plays that will be on in London by the beginning of May.
Dame Helen Mirren stars at HM Queen Elizabeth II in The Audience which puts the audience on the wall of the royal parlour during some of the more memorable meetings she has had with her Prime Ministers during her 60 year reign.
Dame Judi Dench play the real life muse for the character of Alice in Wonderland in Peter and Alice which is a captivating piece of drama about her meeting the young man who was the real life Peter Pan!  Well worth the visit to London.
If you are an Alan Bennett fan or an Alex Jennings fan then Untold Stories, two Bennett shorts (Hymn and Cocktail Sticks), in which Jennings is even more Bennett than Bennett will float your boat.
The Winslow Boy is another new kid in town. Henry Goodman stars in  Terence Rattigan's drama based on a true story of a father's fight to clear his son's name after he is accused of stealing a postal order.
To complete this phenomenal handful of plays is Peter Nichols' critically acclaimed Passion Play at The Duke of York Theatre starring Olivier Award winner, Zoe Wanamaker. It will only just have started come the Bank Holiday weekend but again, we will not need a bunch of critics to book as soon as we can.
What is most noteworthy of these productions is that they are all on short runs. Unlike Phantom or The Mousetrap, they will not be around next May Bank Holiday, they won't even make the summer holidays because, sadly, their stars have other things to do!
So, unlike The Book of Mormon for which you can delay your rush to the box office, for any one of these five fabulous plays it is time to make an unseemly dash to the front of the queue – whether you are close enough to London to nip in and out for the night or whether the occasion calls for a longer, more relaxing stay in London this Bank Holiday weekend.
Simon Harding is Editor at Theatre Breaks.
If you would like to be a guest blogger on A Luxury Travel Blog in order to raise your profile, please contact us.