Some of the best things to come from Italy: Leonardo da Vinci, the Fiat 500, pizza, limoncello, Dolce & Gabbana and wine, lots of wine. What better time to travel to this delicious destination than in the Autumn for grape harvesting – you never know it could be a vintage year! Grape harvesting (by hand) is not for the faint-hearted. Picture rows and rows of abundant vines which each need stripping in the searing late Summer Tuscan sun, it almost makes us thirsty just thinking about it.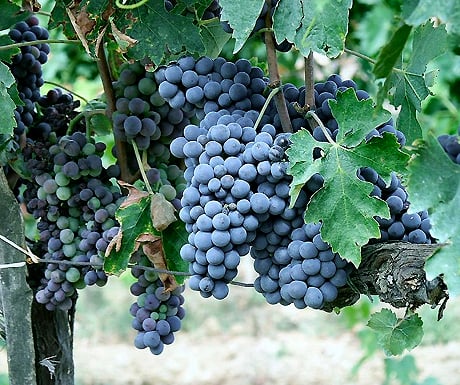 The outcome is a more expensive bottle of wine and the advantage is bunches of beautifully picked, ripe grapes which have been unspoilt by machinery. There's also the factor that two legs are sometimes better at navigating hilly vineyards than the more modern machines – another thought that leaves us absolutely gasping!
There is however good news, due to the lovely Summer that Italy has enjoyed, the grape harvests have been a little earlier this year so, whilst you've missed the picking, you're still in time to catch the festivities and of course enjoy the rewards. If you prefer to skip straight to the tasting, then here's our top five vineyards to visit to taste the best of the crop…
Ceretto is a family run vineyard with a history that spans over one hundred years so they know a thing or two about wine making. So much is their love of the grape that in 2009 they unveiled The Acino, a transparent structure which is modelled on a single grape. Overlooking the vineyards it provides a hospitality space with a pretty impressive view. Their head office and winery in Alba is open daily from 10am – 5pm. Tastings and tours are priced very competitively at just 10 Euros a head, reserving a spot is advised.
A wine tasting trip to Italy wouldn't be complete without heading to Chianti and the Castello di Fonterutoli vineyard comes highly recommended. Spanning over 1,600 acres this is easily one of the biggest vineyards in the area. The wine cellar is vast and impressive, the views over Chianti are second to none and the wine from the Mazzei's estates is amongst our favourite. The estate is open for visits Monday – Saturday from 9am – 7pm and booking is recommended.
Set in the Umbrian hills and covering no less than 30 hectares of land, Azienda Agricola Adanti produces much more than just the delicious produce from the humble grape. Olive oils, wines and grappa are all farmed here and enjoyed the world over with around a third of all of their produce being exported. Get a taste of this decadent wine made from the Itriola grape at this winery in Perugia.
What better way to taste wine than to enjoy a stay where it is produced. You can do just this at Cascina Luli, producers of Barabba Wines. Your hosts will not only take you on a guided tour of the cantina, they'll also share a bottle or two of the produce with you and even organise complementary tours of other local food producers – the perfect accompaniment to a drop or two of red.
A visit to Castello di Volpaia is unlike visiting any other winery with underground cellars which wind pretty much around the entire village. This cavernous network offers a fascinating insight into the aging process of this particular wine and the tour through the wineduct offers a nice retreat from the heat of the midday sun. Olive oil and vinegar are also made on the estate, a process which visitors can also witness. Hour long guided tours are offered and those visiting in November or December also benefit from tasting the freshly produced olive oil as well as the wines at the end of the tour. Accommodation is also available.
Claire Powell is Digital Marketing Manager at Abercrombie & Kent.
If you would like to be a guest blogger on A Luxury Travel Blog in order to raise your profile, please contact us.