Travelling solo can be daunting yet exhilarating, liberating and at times, constricting. But if you are looking for an adventure and want to meet like-minded people without the tour bus or crippling single supplement charges, then consider going on safari. Witness the great migration in the Masai Mara, cruise along the Okavango Delta in a traditional makoro, watch the sunrise across the Serengeti or learn the art of wildlife photography in South Africa – a safari offers an abundance of breathtaking experiences that will leave you speechless.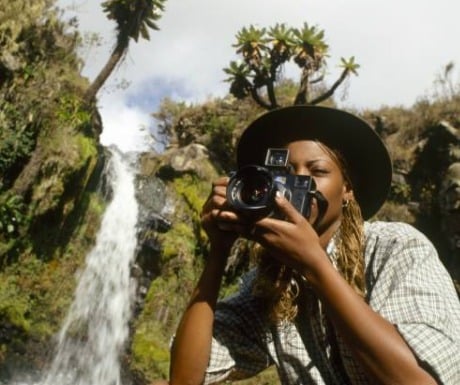 The benefits of flying solo on safari are as follows:
Small groups make it easy to get to know people.
On safari, there are just six travellers in each jeep and you will be with the same group throughout your safari holiday, making it easy to get to know each other.
A common interest with fellow holidaymakers
Unlike a fly-and-flop holiday where you can potentially be sat on a sun lounger next to any old Tom, Dick or Harry, on safari you all have something in common – the appreciation of the world's greatest wildlife.
No large and imposing hotels
Most safari lodges are comfortable and welcoming, with staff going out of their way to make you feel at home, unlike larger hotels where guests can get lost in the madding crowds.
No awkward meals for one
After a day of witnessing some fantastic wildlife encounters, people tend to regroup at dinner time – it's a perfect time to talk about all that you've seen that day and to enjoy a local dish together.
Lower single supplement charges
Good news! Safaris have lower single supplements than many other holidays that are traditionally more catered for couples.
Paul Shipway is Business Development Director at Simply Luxury Holidays.
If you would like to be a guest blogger on A Luxury Travel Blog in order to raise your profile, please contact us.