By
Andrea Crome
on Dec 04, 2013 in
Africa
,
Antarctic
,
Asia
,
Ethiopia
,
Europe
,
Iceland
,
Japan
,
Middle East
,
Polar Regions
,
Regions
,
Turkey
,
Turkmenistan
,
Western Europe
Feel inspired by nature and the sheer magnificence of the amazing planet we live on.  From bleeding icebergs and flaming fire pits to bubbling sulphur springs and surreal landscapes, each of these natural wonders is guaranteed to take you breath away.  Here are our top 6 countries to see nature at its very best…
Turkey
See white calcium rock formations with turquoise pools of water that turn pink as the sunsets in Pamukkale. In Olympus you can discover flames shooting out of rocks, (from natural gasses) and visit Cappadocia where people have created homes out of rock formations created by volcanic eruptions.
Ethiopia
Home to Erta-Ale, an active volcano with a beautiful lava lake, Ethiopia has one of the most tectonically active areas on the planet with a strange lunar landscape filled with yellow and green pools created by sulphur and hot springs.
Japan
From the famous cherry blossoms of Mt. Yoshino and unique wildlife like the Giant Panda, Japan also has stunning mountain landscapes and beautiful beaches.
A geological wonder where 99% of the energy is generated from natural sources. Iceland offers many natural wonders from the Northern lights and glaciers to lava tubes and ice caves.
Turkmenistan
Visit Turkmenistan to see 'The Gates to Hell', a natural phenomenon that occurred from a sinkhole that collapsed and exposed a natural gas chamber.  The gas was lit by towns people that feared for their safety, 42 years later the flaming hole still burns strong.
Antarctica
See seals, penguins and whales in their natural habitat while on-board a cruise.  Antarctica has icebergs that look like they are bleeding but it's actually iron deposits that ooze out as the iceberg melts.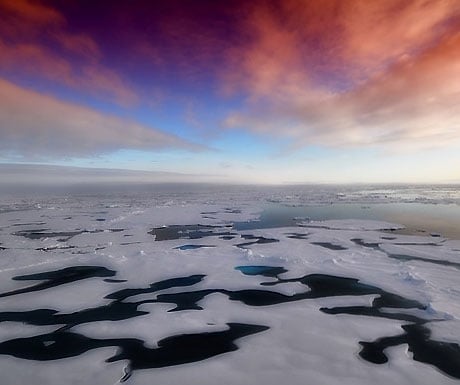 Andrea Crome is Marketing Manager at WorldSIM.
If you would like to be a guest blogger on A Luxury Travel Blog in order to raise your profile, please contact us.