As 2013 winds down the travel pundits and industry insiders are making their annual predictions for travel trends that will shape the coming year. Apart from some of the continuing trends, such as the role of social media and technology in informing and shaping travel decisions, a number of this year's predictions indicate a rise in demand for privately owned rentals and villas over hotels in the coming year.
Some of the forecasters say so directly. Trusted travel advisor Wendy Perrin asserts that "travelers will increasingly choose homes over hotels" as one of the top predictions on her Perrin Post travel blog for Conde Nast Traveler. This builds on her observation that "people substituted vacation rentals for hotel rooms" as one of the biggest changes in travel from 2013. The "space, privacy, local flavor and savings" that come with such accommodation being credited with this trend.
Beyond this, numerous other predictions for 2014 include more indirect suggestions that the private rental will be well placed to capitalize on consumer interests. Perrin's same round-up of "game changers" from 2013 also includes the fact that "ordinary people became tour guides", a trend evidenced by a growing number of private vacation rental owners who share their local expertise and insight, or even lead local tours, as an integral part of their rental offering.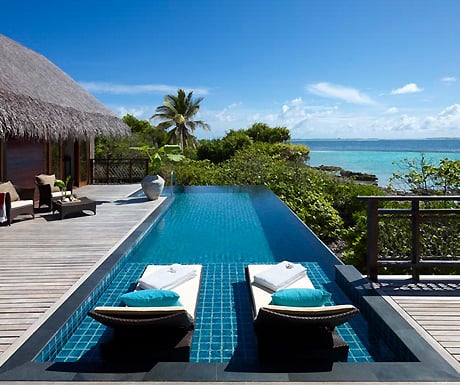 In fact, travelers' desire for this local insight and access is a common theme in many of the trends for 2014. The Huffington Post cites "local, authentic experiences" as a key objective for luxury travelers as they grasp the "'YOLO' spirit" (You Only Live Once). This idea is echoed in the Travel Market Report's list of emerging trends, citing "creative tourism", which they explain as "an engaged and authentic experience", providing "a connection with those who reside in the destination". Hotels can rarely offer such connectedness, while the savvy vacation rental owner lives the experience and lives amongst the locals on a daily basis.
Similarly, Creative Braintrust identify "off the beaten path" destinations and "hyper-personalization", for travelers tired of standard packages and "cookie cutter vacations", as a major trend for 2014. Again they speak of "authentic experiences" that will leave a lasting impression. Even top travel planning agents and operators rely extensively on the expertise of their private homeowner-partners to help craft truly unique and exceptional experiences for clients.
Ultimately, no one knows an "off the beaten path" destination for unbeatable inside access like those who live there. Traveling for food and experiencing the local cuisine in personal settings also make the lists of emerging trends. There are plenty of nice hotel restaurants out there; but for a change, where would you prefer to sample the most authentic taste of a place?
Alan Hazel is Owner and Director of Cortijo El Carligto.