Spring is coming and Europe is ready for visitors to enjoy the milder climate, beautiful blooms and longer days. It's the perfect time to head to the continent, whether it's for an expansive Grand Tour or just a shorter stopover. Let's have a look at some of the top six most gorgeous – and often less visited – cities to call into.
1. Siena, Italy
This picturesque town is often overlooked in favour of nearby Florence and Pisa, but this is definitely an Italian highlight. There are loads of great boutiques to shop in and some lovely cafes out in the open air. Go later in the summer – July and August – to see the historic Palio bareback horserace in the centre of town. This has been part of life here for over three centuries, based around Siena's grand medieval plaza.
2. Dubrovnik, Croatia
The Pearl of the Adriatic is a small but perfectly formed medieval city perched beside the azure ocean. The entire city is so unique and full of so many ancient buildings that it is listed as a UNESCO World Heritage Site. Check out Pucic Palace, the Old Town and wander the cobbled streets to understand why. After you're finished exploring dry land, take a yacht trip out into the bay to snorkel and relax on the little islands dotted around the bay.
3. San Sebastian, Spain
This seaside city overlooks the Bay of Biscay in Spain's strongly independent Basque region. It's also the European Capital of Culture for 2016, so expect there to be some build-up going on when you visit. San Sebastian is the kind of place to visit if you want to indulge yourself – there are six Michelin-starred restaurants, and a gourmet tapas bar on every corner. The beaches are beautiful with long sandy, stretches of sand sandwiched between rocky coves.
4. Lisbon, Portugal
Lisbon is a vibrant city beside Portugal's Atlantic coastline. Like Rome, this huge city sprawls across seven hills. Its sheer size alone means there are loads of things to see and do. The vibe is laidback and the whitewashed buildings lining the cobbled alleyways are absolutely charming. You'll find fantastic shopping, castles, museums, botanical gardens and lots more besides.
5. Perast, Montenegro
This amazing country has long been overlooked but now, more and more visitors to Europe are adding this green gem to their itinerary. Perast is a small town on the Bay of Kotor, and while not a city as such it has a lot to offer. Visitors can explore its Venetian heritage – baroque palaces, nineteen (yes, nineteen!) churches, and stunning architecture everywhere you look. Make the most of the excursions in the locality, including the popular boat trips to Our Lady of the Rock Island to peek inside its church and its intricate interior.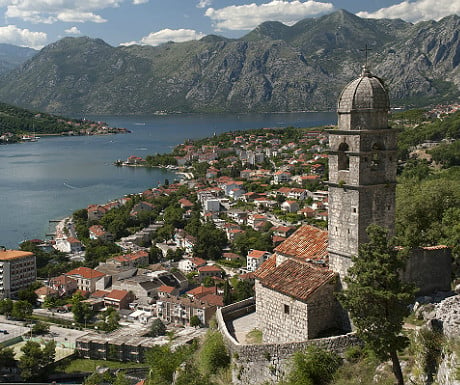 6. Nice, France
Head to the balmy French Riviera for a classic South of France experience. Nice is the place to admire super yachts and sip chilled wine with steaming bowls of mussels. Elegant and glamorous, this city is typically French. There are some lovely museums and art galleries, pebble beaches to relax on, a pretty old town to explore and cliffside walks to enjoy.
Alison Crabb is a Director at Exsus.
If you would like to be a guest blogger on A Luxury Travel Blog in order to raise your profile, please contact us.