Everybody loves a summer holiday and rightly so. But this same fact sometimes makes a quality, immersive stay in an enriching location somewhat elusive in these peak months, when even a supposedly "off the beaten path" location can become a bit too well tread. Particularly for the Baby Boomer generation and parents with an "empty nest", after the children have all left home, long term private rentals in the off season make for an enticing vacation/life option.
For those who are not bound by their children's school holiday schedules, July and August are often not the most logical months to travel. Outside of these summer months the crowds will have thinned out and any foreign location will feel that much more authentic minus the presence of tourist travelers. Even the locals one encounters can seem to have a different attitude, more appreciative of the interest in their locale and of the custom brought to local shops and sites of interest.
Live like a local
While the whirlwind tour can be a wonderful way to discover a new country or region within a short period of time, a great many travelers like to get further beneath the surface to really taste the local customs and culture beyond the famous monuments and popular tourist sites. With a stay of four or more weeks in a well placed private rental, guests begin to feel what it means to actually live as a privileged local in their holiday "home away from home". One learns much more about a culture after repeated festivals and local events, or even morning coffee in the central square week after week. Repeated encounters with locals move the interested traveler beyond "good day", and toward more meaningful interactions.
Learn like a local
Furthermore, a longer stay allows for more intensive investigation and study of the particular elements of culture that might interest the curious traveler. It's amazing how much one can learn within four weeks of immersive language study, regional culinary or art courses, or distinctive dance such as flamenco or tango. Even repeated wine tastings in countries like France, Spain or Italy will reveal unimagined insight into the local history and culture. Similarly, walking routes through cities or nature routes yield much more when combined over many days or weeks, no matter how rewarding that first single excursion might be.
Let the locals guide you
Half of the fun is setting out to discover these experiences impulsively; however, even with a long term let it's preferable to have a local guide, such as the rental home owner, to set you off on the right foot or help you find your way in order to maximise the experience. Perhaps they will already have contacts for trail guides, winery tours, or even participatory experiences that will allow visitors to actually join in collecting the grape harvest, pressing the grapes or olives, or volunteering with local residents in ecological and preservation efforts, for example.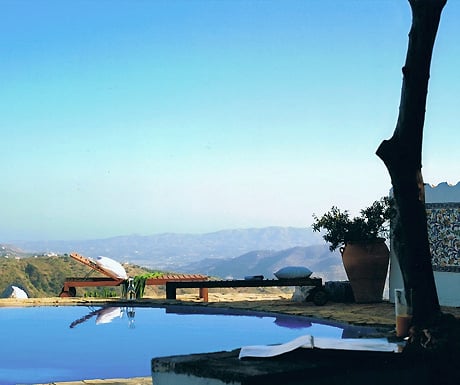 Whatever your tastes and interests, a deeper exploration into your destination of choice can yield truly life changing experiences. A private rental will allow you to live like a local, learn like a local and let the locals guide you to the experience of a lifetime.
Alan Hazel is Owner and Director of Cortijo El Carligto.
If you would like to be a guest blogger on A Luxury Travel Blog in order to raise your profile, please contact us.