Vietnam – 'the big three'
With a stunning coastline, wild mountains, fascinating history, ancient culture, and fragrant cuisine which fuses its French heritage with the best of Southeast Asia, Vietnam is widely tipped as one of the new hot-list destinations. 2015 sees the 40th anniversary of the end of the war which ravaged its population and, indeed, its neighbours for almost 30 years. Today, Vietnam embraces the 21st century and has one of the world's fastest growing economies. Modern buildings stand tall in forward-looking cities and yet the country retains a very individual character, not least due to the proud and resilient Vietnamese. Here we recommendwhat to see and where to stay in the country's 'Big Three' for first time visitors: Hanoi, Hue and Saigon.
Hanoi
The 'city of a million bicycles' and wellspring of communist doctrine is a heady brew of yesteryear meets 21st century commerce; elegant colonial mansions and narrow streets teetering with slender tube houses and pagodas, the bicycle now losing ground to the ubiquitous scooter. And no visit is complete without immersing yourself in the bubbling aromatic cauldron of the 1,000-year old Old Quarter; teeming with artisans, wicked looking broths steaming on street corners, noodle stores and hawkers yoked to burdens of apricots and cherry blossom shrubs.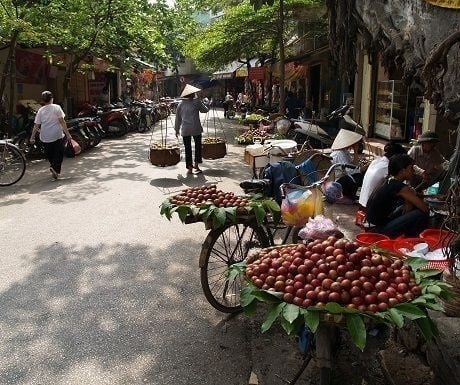 A short walk away you'll find charming Hoan Kiem Lake, ornamented by a red lacquer bridge leading to a little temple. Wander its shores shaded by fig trees, before parking yourself at a French bistro for an alfresco latte. Close to the lake too is the marvellous Water Puppet Theatre.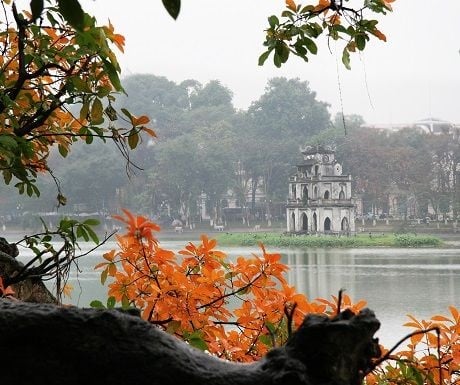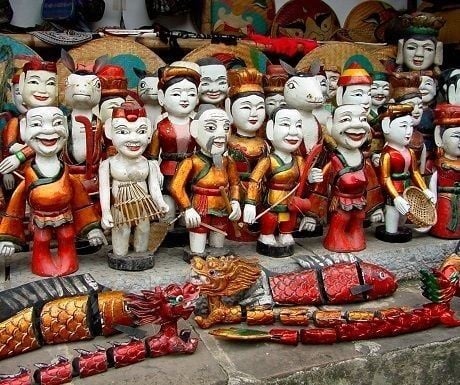 Without the guiding figure of 'Uncle Ho', Vietnam would never have banished French colonial rule and later still US forces. Combining his charismatic wisdom with General Giap's military savvy Ho Chi Minh shaped the future of his country more than any other historical figure. Visit Ho Chi Minh's Mausoleum to witness his glass sarcophagus to get a closer look at the eerily preserved leader entombed in the tradition of Lenin, Stalin and Mao. It's almost impossible to ignore the 'American War' in Vietnam and a great place to satisfy your curiosity is Hoa Lo Prison, ironically dubbed 'Hanoi Hilton' by US prisoners of war incarcerated there. Vietnam's first university, the beautiful Temple of Literature, makes for a more peaceful visit. With its five courtyards and zen-like pool, this is a quiet spot to escape the hubbub. To celebrate the city in style, stay at one of the grandest colonial dames in Vietnam, the Sofitel Legend Metropole. Staff glides across marble floors, while old world rooms have played host to Jane Fonda, Robert De Niro and Somerset Maugham.
Hue
2015 marks the 40th anniversary of the end of the Vietnam War, otherwise known as 'The American War'. The tipping point that finally began to turn the public tide against the war was the battle of Hue (1968), its bloodiest and longest set-piece battle. World Heritage site Hue sits on the peaceful Perfume River and abounds with serene pagodas and royal palaces, mausoleums and cultural potency. The former home to Nguyen emperors, many travellers come here to visit the fortified Imperial City, known as the Citadel, spread across 5 sq km on the north shore of the river. Despite being heavily shelled by American forces, to this day its buildings stoically bear their scars and make for a fascinating visit.
Hue's moated capital was built by Emperor Gia Long in 1804. Within the citadel walls is yet another citadel, known as the Imperial Enclosure, protecting a series of deserted palaces and ornamental gardens. In this rarefied space you'll also find the Emperor's quarters known as the Forbidden Purple City,home to the emperor, his concubines and eunuchs.  4km southwest of the citadel and on the pretty banks of the Perfume River is one of Vietnam's most iconic buildings the seven storey- 21m high Thien Mu Pagoda.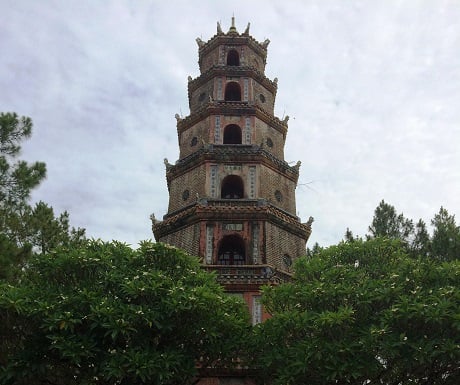 From Hue it is possible to take a specialised car tour with a Vietnam vet who will take you 90km north of Hue to the famous demilitarised zone, the dividing line between South and North Vietnam. En route you'll take in places like Hamburger Hill, Khe Sanh (the war's bloodiest battle) and the awe inspiring Vinh Moc tunnels; stretching over a mile and once home to schools and a theatre, it housed over 300 Vietnamese. While here stay at the former French governor's art deco influenced villa, La Residence. Evoking the colonial days of Indochine with its parquet floors and comfortable rooms overlooking the Perfume River, this is the perfect place to relax after your humid adventures, be it cooling off in the saltwater pool or unwinding in the 1920s style restaurant and bar.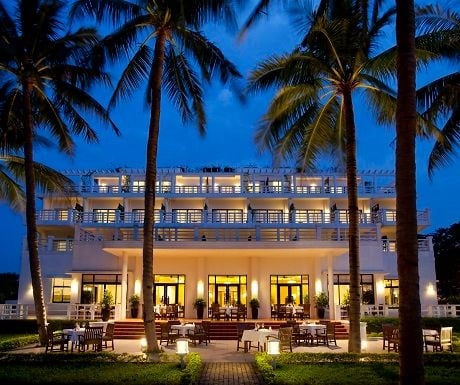 Saigon
French occupation left its elegant footprint on both the city's cuisine and its boulevards and buildings. Once dubbed the 'Paris of the Orient', and also known by its new name, Ho Chi Minh City, Vietnam's largest city is the racy sibling of quieter, more austere Hanoi. This is a city of contrasts; ancient pagodas jostling for space with vibrant markets, tumbledown shops looking up to heady skyscrapers; sybaritic Indochine restaurants and tantalising street food. The question is where to start?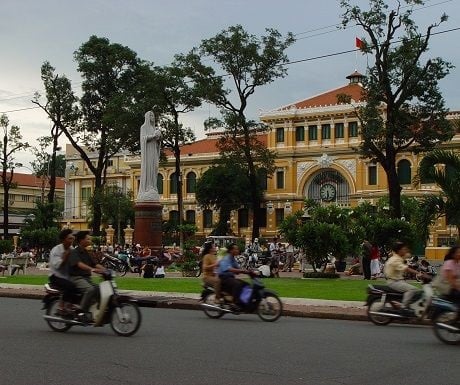 Notre Dame Cathedral built in 1877 is one of the city's architectural marvels.  Its neo-Romanesque 200 feet-high twin towers were constructed from materials imported from Marseille, as was the statue of the Virgin Mary directly in front of it, which in 2005 attracted vast crowds when the right eye began to shed tears. Your next stop might be the War Remnants Museum which records in harrowing detail the fate of Vietnam under fire. Along with a wealth of war memorabilia there are compelling photographic accounts that might rebalance your view of the war. Well worth a visit too, if you remember the famous photograph of the Communist tank bursting through its gates during the fall of Saigon in '75, is the Reunification Palace. Beyond its clean, slick 60s exterior hides a world of kitsch; an Austin Powers-style card playing room, helipad, basement war room (like a Bond villain's HQ) and a maze of tunnels. To get a real taste of Saigon though is to experience its markets. Central Ben Thanh market is spilling with spices and potential souvenirs. It's also great spot to shoot a few pictures between trying the local
pho
(noodle broth). Visit also Tan Dinh Market where local people come to shop.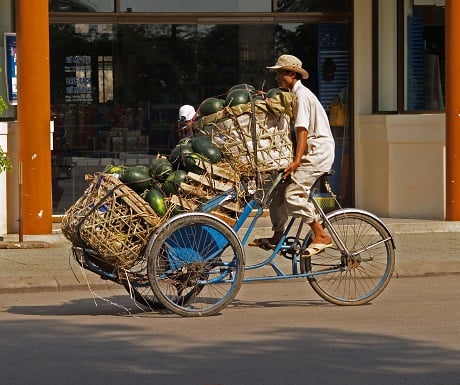 An hour's drive northeast of Saigon are the famous
Cu Chi Tunnels
; a 120km subterranean network built so deep that tanks could pass overhead without causing them damage, within you'll discover operating theatres, mess halls and dorms all used to secrete Viet Cong from carpet-bombing in the American Vietnam war. These days it's a museum, and after watching a short film (and if you like, firing an M-16 rifle) you can experience the claustrophobia of the tunnels (considerately enlarged to accommodate western bodies!). Steps from the Reunification Palace, Notre Dame and Ben Thanh market, the Park Hyatt pays homage to the colonial days with its wedding cake architecture, and Indo-chic rooms, while perched on the riverside a few miles out of the rush of the city the An Lam Saigon River Hotel is tucked away in lush gardens and has 'boutique' sensuously imbued in its wood floors, four posters, rattan loungers and Raymond Blanc applauded restaurant.
Melissa Matthews is Director of Operations at Red Savannah.
If you would like to be a guest blogger on A Luxury Travel Blog in order to raise your profile, please contact us.
Did you enjoy this article?
Receive similar content direct to your inbox.