If you know someone who lives for life behind the lens and adores tramping the globe with a camera in hand then, these gifts can be perfect for the holiday season. Photography trips can be a budding photographers dream allowing them to peek behind the scenes and discover the secrets of far-flung places. Give them the gift of something special to help them on your journey with these top 10 travel photography gifts to bring seasonal cheer.
Rent-lenses-by-mail gift card
Every travel photographer is different when it comes to selecting their gear so picking up lenses on a whim without the right knowledge is not a wise idea. Lenses are also expensive so buying one outright as a gift isn't always realistic. However with the advent of companies offering to rent lenses by mail, you can grab a gift card for the perfect present. BorrowLenses.com, LensRentals.com, RentGlass.com, and LensProToGo.com are all great companies that allow you to borrow equipment for as long as you like through shipping with FedEx. This is great for photographers to try out different high range equipment without risking the costs.
Camera bag
Bring a little style into your travel photographer's world with a fabulous camera bag from ONA. Blending fashion with convenience these are the perfect bags for taking on that hiking trip to Tuscany or that city adventure. Italian tanned messenger bags, beautiful satchels and stunning photo pouches will bring beauty and harmony to any travel photographer.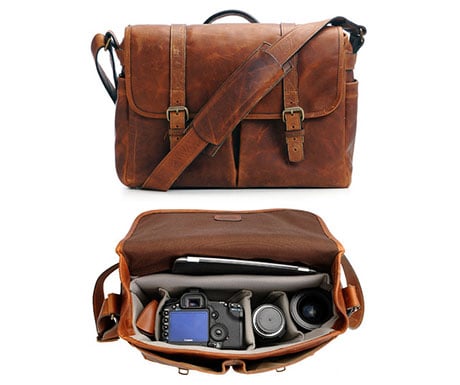 Photography magazine subscriptions
Photography vacations bring the power of the camera to life but on those days when your travel photographer is at home you can give them a gift to inspire and delight. A subscription to photography magazines and journals will help them to hone their craft and discover a range of styles and techniques to bring into their own world. The British Journal of Photography is an excellent choice with plenty of technical tips and images and American Photo profiles the personalities behind the lens and their contributions to art, history, fashion, journalism, and advertising. National Geographic Traveler is beautiful, timeless, and a fabulous source for travel photographers and Aperture is considered the most serious and the most valuable periodical in the photographic world.
Gift certificate for self-published photo book
Encourage state of the art, beautiful, bound presentation of your travel photographer's work with gorgeous photo books by Artisan State. The flush mount albums are perfect for panoramic photographs, and the professional lustre photo paper brings every image to life with startling clarity. Custom fits and library bindings are the final flourishes that make these self-published photo books standup next to the experts.
External hard drive with auto cloud backup
Help the photographer in your life stay sane with an external hard drive backup. Keeping a collection of images safe often means doubling up on backup and not leaving all your eggs in the same basket. The WD My Passport Ultra is a solid choice boasting cloud backup and colours in black, red, blue and grey to personalise your style.
Extraordinary Everyday Photography book
A stunning book that captures the inspiration and delight of the world whether you live in the bright lights of New York City, a village in France or out in the sticks of the Middle East. The collection of photographs in this book inspires the discovery of local exploration and proves that you don't need to hop on an aeroplane to find the exotic. The book includes simple exercises to help the travel photographer to look at the world with a new lease of life.
Around The World watch
Travel photographers are born explorers and for those truly affected by wanderlust this watch can be the perfect gift. With sixteen landmark buildings from across the globe, you can see the time no matter where you are on earth. No need to reset the watch every time you travel simply find the landmark on your wrist and always stay on the right side of father time.
Camera belt mount
A little known gripe in the world of travel photography is the top mounted strap getting tangled and sneaking in the way of the perfect photo. However bring the camera belt mount into the world and breathe easy once more, this expertly poised mount helps the photographer replace the mounting position to the camera bottom and integrate a 360-degree swivel, this C-loop stays secure and tight and prevents strap problems ensuring the freedom to snatch the perfect photo opportunity.
Camera strap
The humble camera strap can make all the difference to the day in a life of a travel photographer. The luxurious, comfortable and truly beautiful straps by Hard Graft make an excellent choice for a seasonal gift that balances style and functionality. Italian wool and leather come together perfectly in this simple, supple and elegant camera strap design that can be adjusted to suit your needs.
X-Rite Colormunki display
For many travel photographers colour is a must when it comes to brightening up the world. Catching colour accuracy brings that sunset captured off the coast of France to life and ensures that the image comes out exactly as imagined. Colour calibration can be a tricky subject to master but the X-Rite Colormunki makes the process easy to understand and simple to integrate.
Jerroid Marks is Founder of Band of Light.
If you would like to be a guest blogger on A Luxury Travel Blog in order to raise your profile, please contact us.