The Great Barrier Reef is one of Australia's iconic attractions and for good reason, but this is not the only part of the country where you can experience the beautiful coral reefs and marine life that make the country so popular. Whether on your first of fifth visit to Australia you will always find a new reef experience awaits you, and here are five of my favourites from my time in the country:
Lizard Island, Great Barrier Reef
There are many Queensland Islands that make up the incredibly vast Great Barrier Reef, however there are few that offer access to unspoilt, colourful coral and marine life directly from a pristine beach. Snorkelling over the giant clam garden off this island in the far north of Queensland is an amazing experience and I was pleasantly surprised by the turtle, reef shark, octopus and array of schools of different fish that I encountered just metres from the beach. For keen divers, the proximity to the famous 'Cod Hole' is also a major attraction to Lizard and the newly refurbished luxury resort on the island is certainly a bonus!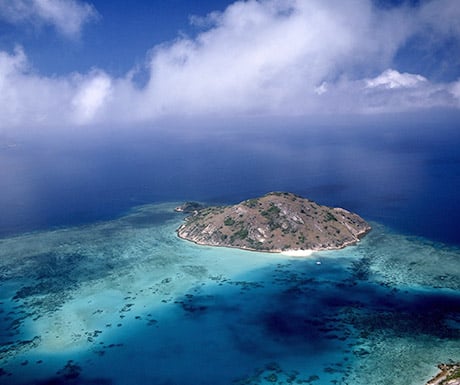 Ningaloo Reef, Western Australia
Located 1200 kilometres north of Perth on Australia's west coast, the Ningaloo Reef presents an unspoilt and quieter alternative to the north east of the country. Visit between late April and early August and you can swim and snorkel with the gentle giant of the water world: the whale shark. My property of choice in this region is Sal Salis in the heart of the Cape Range National Park. A luxury African style tented camp, Sal Salis is a tranquil haven where you can enjoy direct access to the reef and afterwards indulge in fantastic food and wine.
Lord Howe Island, New South Wales
This UNESCO listed island can be reached by a two hour flight from either Sydney or Brisbane, and is home to the southernmost coral reef in the world. Unlike the Great Barrier Reef, it is ideally visited in the Australian summer months (our winter). With visitor numbers limited to just 300 at any one time, this island is never crowded. I chose to take a coral viewing trip to visit three different snorkelling sites just seven minutes from the island's lagoon beach, however you may like to take in the marine life (many of which are endemic to the island) directly from Ned's Beach. Diving at Ball's Pyramid off the island is another thing to add to the to-do list and Capella Lodge is the place to stay here, being the only property offering ocean and mountain views.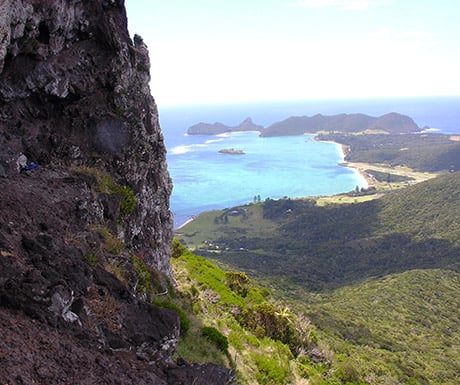 Orpheus Island, Great Barrier Reef
Back in Northern Queensland, this island has one luxury resort which prides itself on seclusion and a first class dining experience. A foodie's paradise, this is the perfect location for not doing much at all. You can spend your time exploring the fringing reef directly surrounding the island, or visiting the great barrier reef itself, around an hour's boat ride away.
Wilson Island
Located in the southern part of the Great Barrier Reef on its own coral cay, this tiny island is your ultimate private island experience. Offering barefoot luxury in individual tented cabins with no electricity, you need nothing more than a snorkel and a good book for your stay here, which will be exclusive only to you and your hosts. I was amazed by the quality of food that is created by just one man and a BBQ, and ecstatic to see a large green turtle sunning himself on the beach during my stay.
Craig Burkinshaw is a Founder Director of Audley Travel.
If you would like to be a guest blogger on A Luxury Travel Blog in order to raise your profile, please contact us.