There's something so modestly beautiful about colonial travel; the contrast of grand architecture against the backdrop of an Eastern sunset is remarkable indeed. Western imperialism in Asia was born with the Age of Sail in the 16th Century when trade routes were built between the East and the West. And today, we have the vestiges of exploration and conquering in the form of Asia's finest colonial destinations. For the ultimate East meets West experience with all the majestic features, here are the 6 must-see stops for a colonial tour of Asia.
Delhi, India
Famed for the magnificent architectural designs by British architect Edwin Lutyens, Delhi is a metropolis bursting with colonial charm. Much of Lutyens' work was built between the 1920s and 30s when India was a part of the British Empire, and a walk down Prithviraj Road or the famous LBZ (Lutyens' Bungalow Zone) will take you back to a time when British royalty arrived on elephant back and Lairds and Ladies sipped Chai from fine bone china.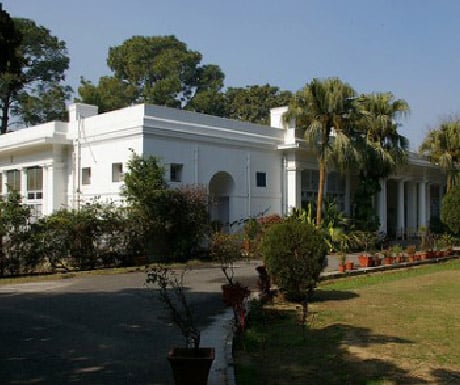 Colombo, Sri Lanka
Colombo is the largest city in Sri Lanka and is rich in Colonial history. A city of complete contrasts, this busy commercial port is home to the country's most extravagant mansions as well as the country's biggest urban slums. Colombo is a window to the good, the bad, and the ugly of Sri Lankan culture, and you will find a melting pot of architecture dating back to the Portuguese Era, Dutch Era, and British Era. The city also boasts a very cosmopolitan atmosphere with high-end restaurants, designer shopping malls, museums and art galleries.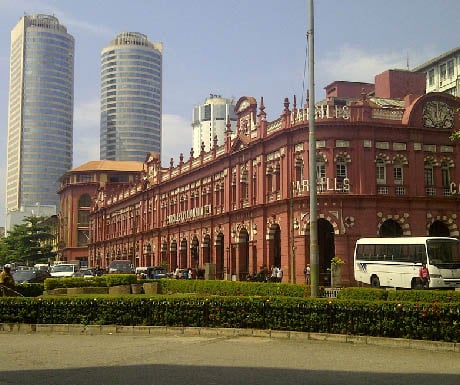 Galle, Sri Lanka
On the Southern tip of Sri Lanka is another colonial stop not to be missed. But this time, you'll be far away from the contrast of shanty slums and busy streets filled with traffic. Galle is a coastal gem which gives you a sensational mix of beaches and architecture. Revel in the exotic surroundings and Dutch-colonial charm which resembles something from a storybook. Galle is also a lively hub of art and culture, and the historic fort area is home to the country's best writers, artists, designers and photographers.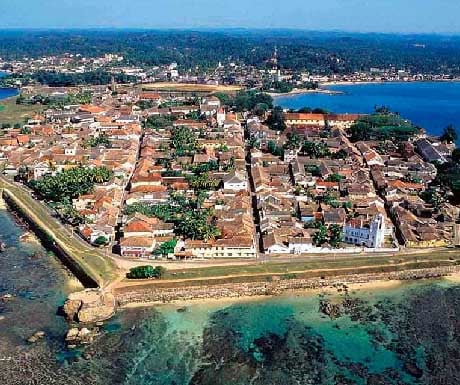 Yangon, Burma
Downtown Yangon is the best place to go if you're interested in colonial buildings and the best way to explore this former capital city is on a guided walking tour. The British ruled in Burma between 1824 and 1948, and today they leave behind some spectacular architecture. Key points of interest include the legendary 1901 Strand Hotel which overlooks the Yangon River, the beautiful buildings of Pansodan Street (such as the Accountant General's Office & Currency Department and Sofaer's Building), the laterite stone Railways Headquarters building which was constructed in 1896, and the Secretariat building on Theinbyu Road.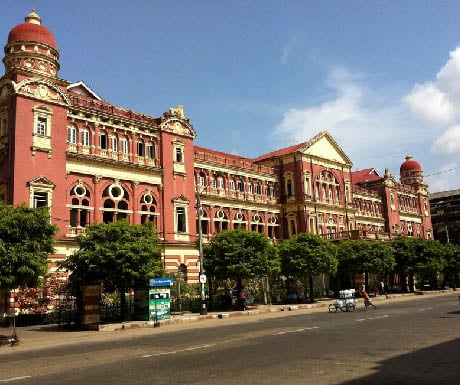 Hanoi, Vietnam
People say there are two ways to explore Hanoi; one way is to dig deep into its colonial heritage and the second is to dive in head first into the new and now. Anyone with time should get to know every facet of the city, including its trio of French colonial sites dating back to 1887. Once reformed into a French-style metropolis with tree-lined avenues and cosmopolitan cafes, Hanoi has a very romantic charm to it. Be sure to see St. Joseph's Cathedral, Hanoi Opera House and the 1901 Hotel Metropole.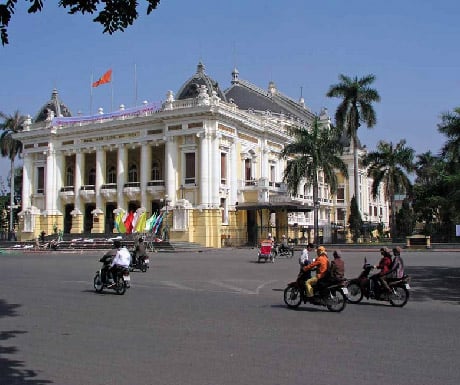 Colonial District, Singapore
Singapore is one of the most interesting and unique places in Southeast Asia, and today's Colonial District is alive with so much to see and do. More than just striking architecture from British sovereignty in 1824, the stunning Colonial District is thriving with style and culture; grab a cocktail at the famous Raffles Hotel, dine out at some the area's best Thai, Chinese, Japanese and Italian restaurants, or go shopping in the Funan DigitaLife Mall.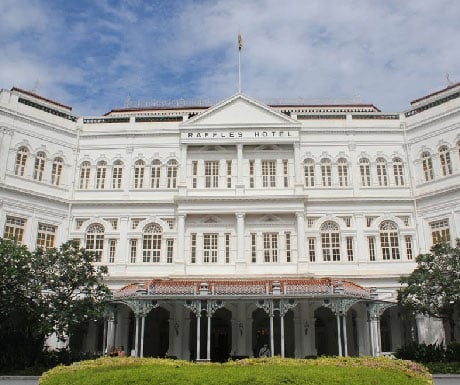 James Jayasundera is Founder and Managing Director of Ampersand Travel.
If you would like to be a guest blogger on A Luxury Travel Blog in order to raise your profile, please contact us.