It may be a backpacker's paradise with its thousands and thousands of islands and laidback lifestyle, but if you're in search of luxury in Indonesia, you needn't look far. This sovereign state and archipelago is filled with amazing sights that will blow you away; volcanic backdrops and dramatic temple ruins, paradise beaches and world class diving destinations, idyllic islands and beautiful wildlife. If you're on a luxury tour of Indonesia, here are 9 unmissable sights to see along the way.
If you're looking for a little piece of heaven, visit the idyllic island of Gili Meno. Part of a three-island mini archipelago, Gili Meno is the smallest and by far the most peaceful. The best place to sunbathe is the Southern part of the island where your day will be completely undisturbed, yet there are still a number of cafes and restaurants close by for refuelling.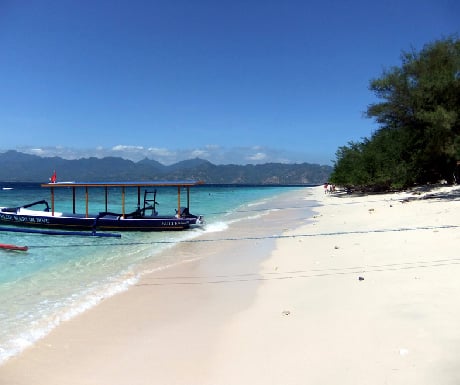 2. Borobudur
This majestic monument is said to be "the Angkor Wat of Indonesia"; having survived terrorist attacks, earthquakes and volcanic eruptions, this huge Buddhist shrine still stands with grandeur. Spend a few days exploring the region, which is known to be one of the country's most important religious and historical districts.
3. Ora Beach
This hidden paradise is tucked away on the Northern coast of Seram Island. It's completely exotic and remote, and the sights beat any postcard destination with its dreamlike panoramas. It's so remote in fact that you need to arrive with plenty of cash as you won't find any banks or ATMS around.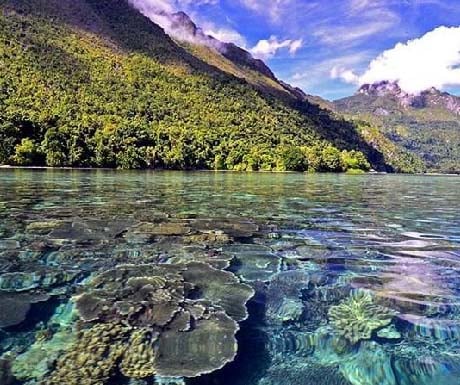 4. Sungei Sebung
For a surreal experience altogether, journey onto the Sungei Sebung Mangrove Forests where you will be able to get an exclusive glimpse of nature's most beautiful work. These pristine forests are unbelievably beautiful and the crystal clear river of Sungei Sebung completes the paradise on Bintan Island.
5. Lake Kaco
Imagine a bright blue lake with pristine waters, surrounded by untouched forest trails. Nourished by underground springs, Lake Kaco is incredibly transparent, so clear that its name literally translates as "Glass Lake". Make sure you spend a day exploring this wonderful natural site and bring some lunch so you can enjoy it overlooking the beautiful blue waters.
6. Pandawa Beach
Bali is heaven on earth for luxury seekers and sun seekers alike. But the famous Kuta Beach has a lesser known sister, one which is even more breath-taking to look at. Head to Pandawa Beach where the closest signs of civilisation are at least a few miles away. If you're here to swim, be careful as there are no coastguards around. If you're here to bathe, there's a small row of sunbeds available for hire.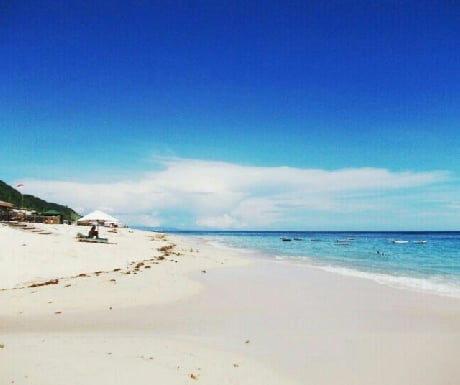 7. Camp Leakey
If you want a completely unique and exclusive travel experience during your luxury tour of Indonesia, make time for Camp Leakey in Central Kalimantan. Tucked away in the spellbinding Tanjung Puting National Park, Camp Leakey is a rehabilitation centre for the gentle and beautiful Orangutan.
8. Telun Waterfalls  
Hidden behind some mysterious and gloriously beautiful greenery in Telun Seblat National Park, are the stunning Telun waterfalls which come crashing over the rocks. These falls are a wonderful find for anyone hiking in Telun Seblat National Park, which can be easily reached from Sungai Penuh. But if you're after luxury accommodation, be sure to make Jambi or Padang your base.
Within the Ubud resort in Bali is the mind-blowing hanging gardens where two unbelievable infinity pools rise over the vast green forests and paddy fields. This location is truly magical and the connected resorts offers a luxury spa experience for those who want to wind down in the incredible natural surroundings.
James Jayasundera is Founder and Managing Director of Ampersand Travel.
If you would like to be a guest blogger on A Luxury Travel Blog in order to raise your profile, please contact us.