When it comes down to planning a trip abroad it is easy to be dazzled by the obvious appeal of conspicuous landmarks. However, if you sit back and reflect on your best travels to date you will surely remember not the sites visited but particular moments along the way. In this piece we look at the steps you can take to attract more of those fortuitous episodes and really bring your trip to life.
Itinerary
All good travel begins with a strong itinerary but this concept is often misapplied. A strong itinerary requires not only interest but, more especially, an appropriate pace. You will have a good idea of your speed, stamina and interest levels and these will guide the pace at which you proceed between stops. The key is to allow sufficient time – because if you do not, you will almost certainly be forced past delightful interruptions by your busy schedule.
There can be no hard and fast rule here but if your schedule includes no specified downtime then it is likely that you are going at it too hard. Try placing a free morning in a couple of times each week, to allow you to rest up and then to wander in the vicinity of your hotel, or some nearby public space.
Also look to include more time between excursions. These need not follow on one from another and the additional flexibility that a gap creates allows you to seek out and follow up on other opportunities. Meet someone, get talking and have the freedom to share part of your day with a local. Normal travel sense applies. Be wary of scams and your personal safety – but the best experiences do require a level of trust, on both sides.
Accommodation
The boutique hotel epitomizes this style of travel. Comfort is a requirement, but not one taken in an abstract, highly-defined sense. The comfort is inherent within this home-away-from-home, and usually in harmony with the local surroundings. The key is that the accommodation has an ambience that will make you feel special in some particular way, without you needing to 'do' anything.
In many countries there is a surfeit of large buildings with little or no use to the locals. These might be defensive structures or impressive houses built by colonialists with considerable local wealth and a penchant for homely comforts. These are high maintenance and are only ever likely to remain in a fit state of repair if they earn their keep.
If you derive pleasures from staying in such accommodation then it is easy enough to research a trip that utilizes these entirely rather than featureless standard hotels. Any trip can be enhanced by the inclusion of one or two special hotels.
The other benefit of staying in boutique hotels is that you are going to meet like-minded travelers and these are often a great source of ideas for future trips.
Companions
Group travel has a bad name but, actually, depending upon your nature, a few well-chosen companions along can really help to create special moments. Since every one of us is different, more means variety – of interests, of styles and, most importantly, of quirks. It is the latter that will get you into the situations you will remember, so do be prepared to give full credit to the silly friend who suggested the ridiculous in the first place.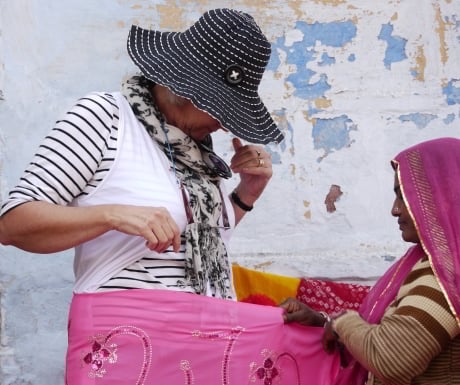 It pays to have at least one extrovert along as an ice-breaker; someone willing to get straight in and chat to strangers or who will take the lead in activities when everyone else is worried about making a fool of themselves.
Having a photographer along has advantages and disadvantages – the tranquility depending upon their level of obsession and the patience of the rest of the group. Photographs obviously make a nice record for any special moments that do occur but also are a way of generating incidents in the first place. If in doubt, just wait until yours sees someone with the same camera.
Foodies are equally valuable to a balanced group. These need no invitation to research the best local eats and to get the whole group involved in a range of foodstuffs they would never dare approach alone. You can be sure they will have checked standards so never worry about a dodgy tummy from the places they recommend.
Leave more time in your days for those special moments, and have a great trip!
Ian Ford is Operations Manager at Photo Tours Abroad.
If you would like to be a guest blogger on A Luxury Travel Blog in order to raise your profile, please contact us.