By
Paul Johnson
on Nov 25, 2015 in
Accommodation
,
Attractions
,
Bars
,
Europe
,
Featured
,
Going Out
,
Hotels
,
Leisure Travel
,
Portugal
,
Regions
,
Restaurants
,
Road Travel
,
Speciality Travel
,
Western Europe
As one of the best city destinations in Europe for combining a city and beach experience, Lisbon enjoys an excellent, almost year-round climate with warm winds continuing to blow across from the Sahara until well into November. And it was during this month that I was invited to a luxury weekend with Infiniti, to test drive the new Infiniti Q30 and experience some of the best that the 'City of Seven Hills' has to offer.
After a warm welcome at the pop-up Infiniti lounge at Lisbon Airport, we were whisked away – in the Infiniti Q30, of course – to the 5-star Palácio do Governador, not in the heart of Lisbon but at the historic centre of Belém – a beautiful location close to the Tagus River, away from the hustle and bustle of the city centre but close enough to easily explore. Open exclusively for Infiniti for the purposes of the weekend, this newly-opened hotel has 60 rooms, an entrance with exposed ancient Roman remains, a reception area that was once a chapel, and a restaurant, outdoor swimming pool and contemporary spa.
At the latter, I enjoyed the Infiniti Relax massage which relieved muscle tension and stress, allowing me to explore the immediate vicinity on foot before dinner. A footbridge across a busy main road is all that separates the hotel from the Belém Tower – indeed, the hotel is built on the former house of the governor of the Tower, hence the hotel's name. Built as a fortress in 1515 to guard Lisbon's harbour and arugably city's most iconic landmark, Belém Tower is a UNESCO World Heritage monument with a Portuguese Manueline style and it played a significant role as the starting point for many explorers during the Age of Discoveries.
There are other attractions in the vicinity of the Tower such as the Jerónimos monastery (one of Portugal's most historic attractions), the National Palace of Ajuda and the Monument to the Discoveries, but I needed to return and get ready for dinner which we had at another, equally fascinating venue – the Museu Nacional dos Coches – one of the most visited attractions in Lisbon. Housed in an 18th century royal riding school that is part of Belém Palace is the largest and most valuable collection of coaches in the world. The coaches themselves have to be seen to be believed – there are numerous examples belonging to multiple European families, including a 19th century coach from London, last used by Queen Elizabeth II on a state visit to Portugal. Some of the coaches are adorned with gilded figures, others decorated with scenes depicting famous Portuguese military and naval successes, but all of them enchanting in their own unique way.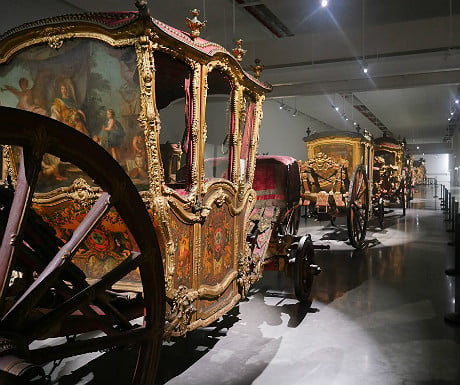 Dinner proved to be equally intriguing and a perfect match for this unusual venue – particuarly the starter of salmon tartar with avocado cream and wasabi pea (pictured), which was followed by braised beef tournedos in a truffle crust, cauliflower pureée and sautéed snap peas with natural jus and lemon thyme, and finished with a cheese dome with apricot heart on Algarve almond dacquoise, apricot and chamomile sauce, wild berries coulis, strawberry and raspberry small salad and crispy chocolate.
With us firmly esconced in the Infiniti experience, we retired back to the hotel for a nightcap before readying ourselves for the next day. This was when we learned more about the British-built premium alternative compact hatchback that is the Q30. Within the Q30 range is a 1.5L diesel capable of 72.4 mpg but more powerful diesel or petrol models are available – the 2L petrol sport model is capable of 205bhp and an interesting feature of the 2.2L diesel model is that it has active noise cancellation, emitting a frequency through the speakers to cancel out engine noise, giving you the ultimate in driving pleasure.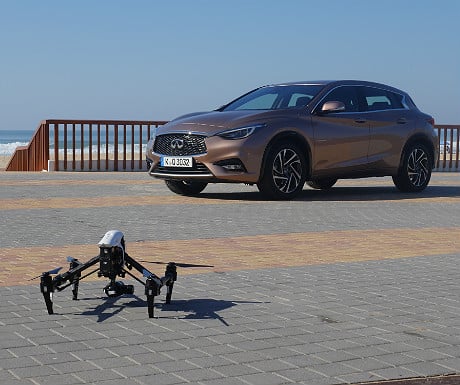 Our first drive in the car took us about 45 minutes north-west of Lisbon to Ribeira d'Ilhas, between Ericeira and Santo Isidoro. This gave us an opportunity to enjoy the Q30's performance, driving on national roads and experiencing the power of this beautifully sculpted and extremely comfortable vehicle. Set in a coastal valley between high cliffs, Ribeira d'Ilhas is a picturesque spot, popular with surfers.
As you drop down into the valley, you are greeted by a surfboad-cum-sign, littered with stickers, welcoming you. It's indicative of what's to follow – an easy-going, relaxed vibe with an intrinsic surfing culture, but welcoming also to couples and families, and, of course, people just out enjoying a leisurely drive along the coast.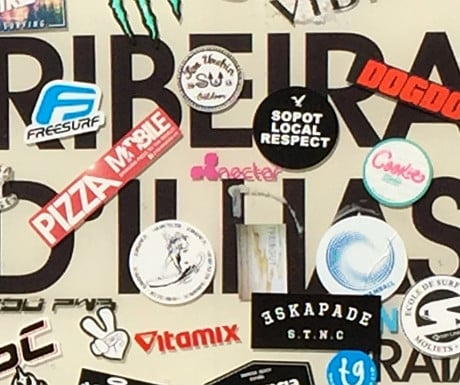 People here were laid-back, friendly and enjoying the last of the warm weather before winter set in. Understandably, there was a lot of interest in the cars, and one or two surfers and skateboarders were only too happy to pose for us!
We explored the beach, watched the surfers and took in the atmosphere. The surf here is world class and, importantly, easily accessible so it is perhaps no surprise that this venue has hosted a number of rounds of the ASP World Championship Tour (now known as the World Surf League).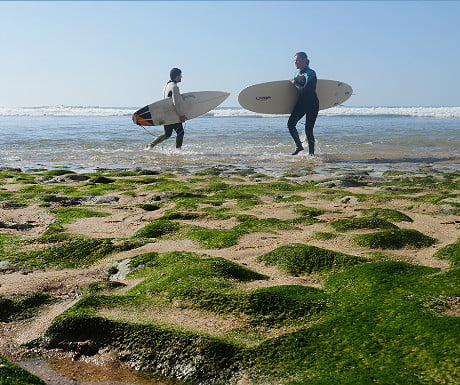 We had lunch at the Ribeira d'Ilhas Restaurant & Bar.
First up was a spicy fruit smoothie made from kiwi, pineapple and pepper, along with some vegetable kebabs with guacamole, and followed by some delicious mussels in an onion sauce.
Service was a little slow, such is the relaxed ambience of this location, but the surf 'n' turf sirloin steak with tiger shrimp and vegetables and the frozen chocolate mousse were worth the wait.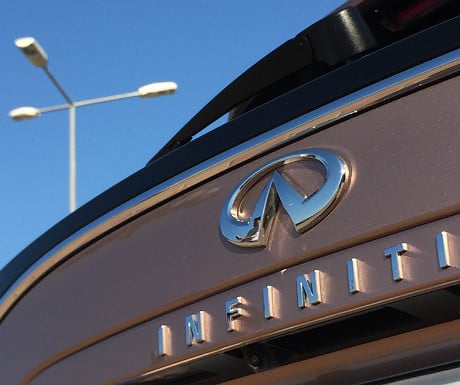 It was then time to return to the car to take in more of the Estoril coast…
…before heading inland for an all-to-brief explore of Lisbon. This city has so much to offer that I sadly wasn't able to do it justice in the little time we had, but noted for next time are the Moorish castle of Sao Jorge and the cobbled streets of Alfama, Pedro IV Square which is a popular meeting point with locals and home to a bronze statue of one of Portugal's kings during the early 1800s, and Lisbon Oceanarium which is said to be the closest you'll get to scuba-diving without a wetsuit, to name just a handful of the many attractions this delightful capital has to offer.
As the sun set, we went for drinks and a few nibbles at the Vestigius Lounge where there's an upstairs terrace looking out over the 25 de Abril Bridge – the sixth largest suspension bridge in Europe and one that is often likened to the Golden Gate Bridge in San Francisco.
That alone would have been the perfect end to a lovely day but was to be followed by another highlight – dinner at Cantinho do Avillez. Simple yet sophisticated, this restaurant is led by star Portuguese chef José Avillez who gained two Michelin stars with Belcanto, his fine dining restaurant next to Lisbon's opera house.
After a couple of introductory courses – a tasty partridge, bacon and chives pie and a chestnut 'hot and cold' with fennel which got a somewhat mixed response from our table, it was on to the pan-fried scallops with tomato, green asparagus and Aljezur sweet potato. The potato was a little 'heavy' for my liking but this was more than compensated by the wonderfully succulent scallops.
The restaurant was very relaxed and informal and it was great to have a prime view of the open-plan kitchen, pictured here as they prepared the dessert of Cantinho chocolate cake with strawberry ice cream.
This capped a great weekend and, back at the airport the next day, I dabbled with the Infiniti Q30 augmented reality app which I recommend you take a peek at if you'd like to learn more about the car.
With the app downloaded, you simply point your device's camera at the Q30 marker…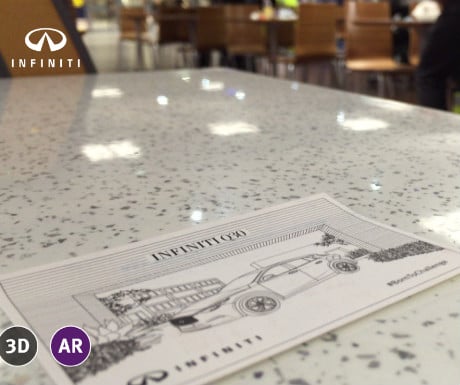 …and, as if by magic, you can explore the Q30 like never before, customising the colours and wheels as you desire, freely navigating around the vehicle, admiring its unique design, features and technology.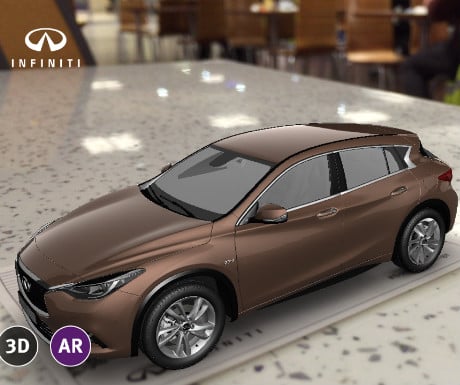 Infiniti is re-writing the rule-book when it comes to luxury motoring, and my weekend experience, not only with the Q30 but also everything surrounding it, certainly lived up to their slogan of "we don't just drive it, we live it".
Disclosure: This trip was sponsored by Infiniti.