The Italian Lakes are a huge attraction for both Italians and international jet-setters wishing to soak up chic Italian style, cuisine, relaxation and stunning natural beauty. There are five major lakes in the Italian Lake District but it is the two most iconic – Lake Como and Lake Garda – which have seen a popular following from Hollywood A-listers to sophisticated Europeans alike, who fall in love with this location not just once, but for a lifetime.  However both provide a contrast in atmosphere and style and below is a helpful guide to the differences between the two to help you choose which you may like to visit.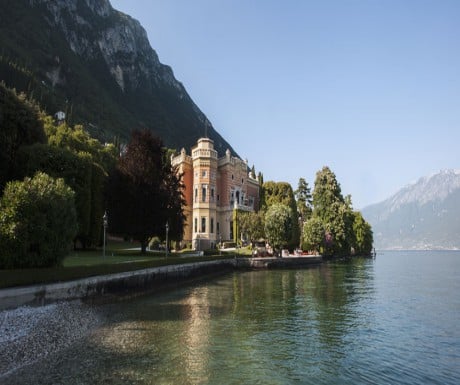 Lake Como
Surrounded by beautiful hillsides and steeper slopes, the area feels like a secret hideaway and can feel more enclosed for those looking for more privacy and seclusion.
The pretty towns along the lake offer a glamourous vibe, popular amongst the well-heeled Europeans who visit.
There is a more vintage style of architecture which lends itself beautifully to the picture perfect postcard scenes of Italy.  The rustic and historical buildings provide a timeless elegance to the area.
The lake seems to attract the international jet-set community who can often be found wandering the picturesque towns and soaking up the sunshine in the lake side cafes and bars of this glitzy, fashionable retreat.
Be sure to visit the region's spectacular villas and gardens – some of the finest in Italy.
Lake Garda
Offering expansive, open spaces there is a more relaxed atmosphere to the area in comparison to its popular and more intense cousin, Lake Como.
The elegance in Lake Garda is more understated and low key for those looking for a more peaceful break.  However you can still be assured Lake Garda is still a very sophisticated destination to visit.
There is a mix of style in terms of architecture – the most recent development on the lake is an ambitious project bringing together the talents of the world's finest architects to provide a modern sleek residential development overlooking the lake – Villa Eden.  Rooms are available to rent at the resort's ClubHouse and the Villa Sphere is available to rent (ask for details).
There is a local, authentic vibe around the area which attracts more local visitors who seem to appreciate the relaxed, laid back Mediterranean vibe.
The largest lake in Italy is the ideal destination for an array of water sports and it hosts international competitions due to its great climate and conditions.
As popular as these two lakes are, we cannot neglect mentioning the lakes of Maggiore, Lugano and Iseo – all equal in beauty but offer the luxury of a much more relaxed pace of life without the hustle and bustle of summer visitors.
Diana Cherry is Director of Operations at Oxford Private Travel.
If you would like to be a guest blogger on A Luxury Travel Blog in order to raise your profile, please contact us.