Many people come to Barcelona for its nonstop energy, eclectic style and vibrant nightlife. The clubbing scene is Barcelona is known as one of the best in the world, with endless options to suit every different type of partygoer. However, when you want to party like a VIP there are a few that stand out among the rest. When the sun goes down, things heat up and these exciting luxury clubs are no exception.
1. La Terrrazza
This beautiful open air club in Poble Espanyol on Montjuïc houses a large, techno-loving crowd on summer nights. A staple for the past twenty years, this elegant club opens its doors only during the warmer months from May to September.
Similar to Ibiza in all its glitz and glamour, La Terrrazza is a self proclaimed "atmospherical fun club", which puts a heavy emphasis on the quality of experience they provide for their guests. A unique space in Barcelona, you are sure to see something thrilling when you head to La Terrrazza under the starry sky.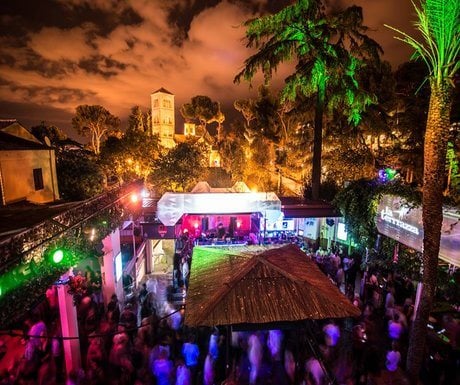 2. One Ocean Club
This marina club offers much more than a place to grab a quick drink. It also houses a fitness center, business center, restaurant, and of course, an exciting cocktail bar. The cocktail bar at One Ocean Club, cleverly named "Bluewave", combines comfort and style with an impressive selection of international and local drinks.
The deeply relaxing ambiance and guaranteed quality service make Bluewave a great place to take a group of friends or significant other. The crown jewel of the cocktail bar is the terrace, offering the perfect spot to watch the sunset, and take in views of the BCN skyline.
3. Sutton
At Sutton you can find Wild Wednesdays, their signature night where their dance floors are packed full of music lovers. However, on any other given night you can traipse about the various levels throughout the club and find a multitude of people, each floor offering a different style of music.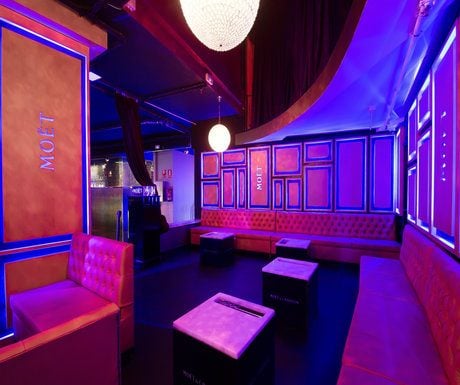 There are plenty of bars, easily accessible at every level. The club itself is very modern, with plasma screens, smoke machines and one of the most advanced sound systems in Europe. The bottle service section of this club is massive, ensuring you can have plenty of friends celebrating with you.
4. Otto Zutz
This club has a NY warehouse district vibe, with its minimalist structures and exposed piping amongst chandeliers. Located in Gràcia, this club's dance floor is usually filled with an intriguing, attractive, and younger crowd.
The top floor, coincidentally named "Los Altos", is an elegant VIP area for private parties and bottle service that overlooks the club. This venue harbors more of a local atmosphere than most large clubs, giving you a truly BCN experience that can't be found outside of the city.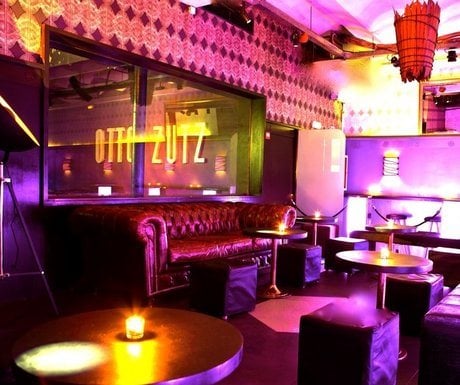 5. Opium
Located in Port Olympic, this Barcelona gem comes complete with beach views, flashing lights, sparklers and all the glorified aspects a luxury club should have. Opium attracts thousands of visitors every year with its impressive lineup of DJ's from across the globe and reputation for being a destination for some of the best dressed and wealthiest tourists in the world.
The large dance floor teems with 20 somethings looking to get lost in the mix of rap and EDM music that usually fills the speakers. Opium has a multitude of different VIP sections for purchase. Its most intriguing and daring section, is the "trick room" where those in the room can see everything that takes place around them without being perceived to outsiders!
6. Pacha
Next to Opium in Port Olympic is Pacha, another beach club with incredible views of the sunrise should you make it that late! It's easier than you may think. Pacha is a part of the Pacha group with clubs in Sitges, Ibiza, Brazil, the United States and Australia.
A different musical style every night of the week, its diverse crowd reflects this. Restaurant by day, club by night, this exciting venue boasts an incredibly friendly staff and show-like atmosphere to its club scene. There will usually be dancers or circus performers throughout the club, and especially on show nights. Check the calendar online for upcoming performers!
Sandra Roig is Marketing Director at Apartment Barcelona.
If you would like to be a guest blogger on A Luxury Travel Blog in order to raise your profile, please contact us.