Asia is home to some of the luxury hospitality and hotel industry's most iconic names, from The Peninsula to Mandarin Oriental, Taj to Oberoi, and Shangri-La to Banyan Tree; you may even have heard of or stayed at some of the more boutique chains such as Alila, with their iconic pools, to Aman, with their renowned service standards, to Six Senses, with their Robinson Crusoe-esque experiences. But from their origins in Asia, most of these brands have grown to cover a worldwide presence, from North America to Europe, and from Africa to the Middle East.
On the other hand, some other boutique chains in Asia have primarily stuck to expanding within the region. With the increasing rise of love for boutique hotels, which purportedly offer larger space, more privacy and more personalized service, chains have looked to recreate the feel of smaller, more intimate resorts.
Here are the top 5 boutique luxury hotel chains with their footprint still primarily within Asia:
This Relais & Chateaux-affiliated chain finds its roots in the Indian subcontinent, with a focus on tented camps in Ranthambore, Jaisalmer and Jawai, offering a mix of rugged terrain and wildlife. The group has expanded to also include one of Jaipur's most decorated and meticulously restored palaces, the Sujan Rajmahal Palace, as well as a tented camp in Masai Mara in Kenya. Despite its recent efforts to expand into Africa, the heart of the chain remains primarily Indian, with driving influences being regal palaces or colonial-style camping lodges given a modern twist, combined with renowned regal Indian hospitality standards.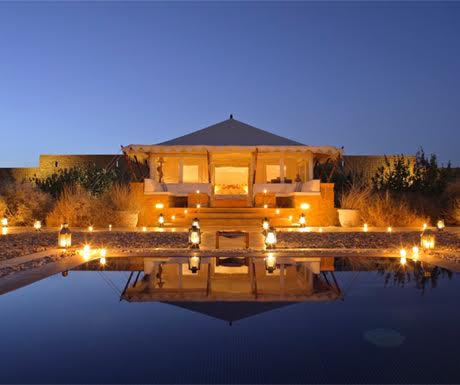 Japanese tradition and hospitality meet upscale discreet elegant luxury at this resort group that has expanded to cover some of Japan's most well-known areas, including Arashiyama near Kyoto, the picturesque Karuizawa, and the resort town of Okinawa. The Hoshino Resorts group has several subbrands, but its flagship Hoshinoya has specialized in perfecting the luxury ryokan, an accommodation style designed and modelled after traditional Japanese inns, often replete with onsens (traditional Japanese hotsprings) and meal plans involving the freshest fare caught and grown locally. The resort group offers a glimpse into the way of traditional Imperial Japanese life as lived by the royal bloodline.
What springs to mind when you think of Bali? Tropical paradise and private pools are probably two. Kayumanis delivers on both fronts, and more. With a series of 'estate' resorts across Bali, Kayumanis resorts are beautifully boutique: typically featuring only 11-22 villas per 'estate', each offering a large footprint and complete privacy within walled garden spaces. Its resorts are spread across Bali's beautifully diverse regions, which means it is entirely possible to do a circuit of the resorts for a Bali stay, each of which offers a different experience local to the region, from the beaches of the south to Bali's art and cultural capital of Ubud.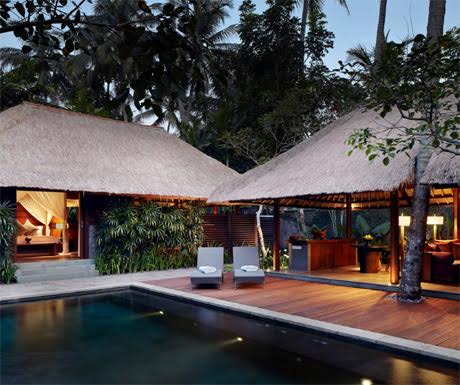 Similar to Kayumanis, Komaneka oozes Balinese warmth. Komaneka's focus, currently at least, is entirely on Bali's mystical Ubud region; surrounded by dense forests cut through by raging rivers. With all 4 Komaneka Resorts situated across the various parts of Ubud, the resort group is known primarily for its expansive, picturesque main pools and sizeable accommodation featuring local Balinese touches including artwork.
If you've stayed at a Six Senses, then you're probably familiar with the story of Soneva. The founding resort chain behind the Six Senses-brand, led by Sonu Shivdasani and Eva Malmstrom Shivadasani, pioneered the rustic luxury experience. With resorts in idyllic locations such as Maldives (the original, Soneva Fushi, and the highly anticipated opening of Soneva Jani) and the secluded Koh Kood in Thailand (Soneva Kiri), Soneva's take on the castaway experience and "no news, no shoes" policy has gained worldwide acclaim for providing rustic charm without compromising on luxury. Soneva's resorts can be identified by heavy use of light woods, open-air spaces (and bathrooms!), and the lack of shoes – guests are advised to relieve themselves of any footwear and walk around barefoot, experiencing the soft sand, the wet grass and the earthy ground on the soles and heels.
Chinmoy Lad is the CEO and Founder of The Suite Life.
If you would like to be a guest blogger on A Luxury Travel Blog in order to raise your profile, please contact us.