The boot-shaped Italian peninsula is almost entirely surrounded by the Mediterranean Sea, so it's no surprise that the country has a lot of islands. Sicily, Sardinia, Capri, and Venice are probably the most well-known Italian islands, but there are many others worth visiting that don't get as much press. Some are an ideal beach destination, while others offer fantastic food or a rich history or opportunities for adventure. In geographic order from north to south, here are seven spectacular Italian islands we recommend, and why you should visit:
Isola Bella, Lake Maggiore
A tiny island in the alpine Lake Maggiore (next to Lake Como), Isola Bella is easily reached by a short ferry ride from the town of Stresa. Famous for its 17th century Palace and gorgeous gardens, a few hours will suffice for a visit. It's easy to visit the other nearby islands, Isola Pescatore and Isola Madre, in the same day. All three islands have wonderful options for lunch. These islands make up the Borromean islands, named because they belong to the Borromeo family. Visit for: scenery, history, gardens, lunch.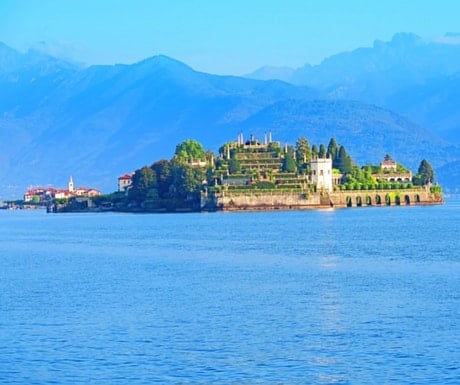 Torcello Island, Venice
One of the islands of the Venetian Lagoon, Torcello is about a 45-minute boat ride from bustling Venice. It's a wonderful place to soak up a quiet atmosphere and understand more about the origins of Venice. Inhabited since the 5th century, today travelers can visit Torcello's Basilica (with amazing mosaics!) and the archaeological museum. For lunch, choose from four restaurants in the small town center, or have a picnic behind the Basilica. Only a dozen permanent residents keep the island's tourism economy running. Include this quiet island in a Lagoon tour that also includes the glass-blowing island of Murano, and the island next door, Burano, which is famous for its lace production and colorful painted houses. Visit for: history, quiet, off the beaten track.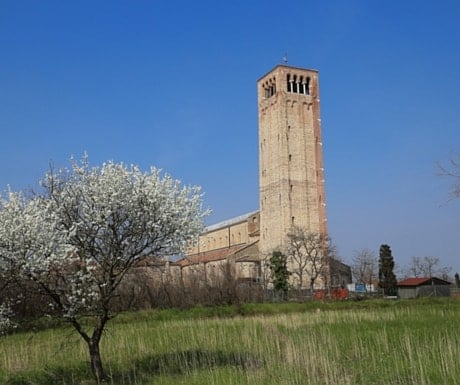 Elba Island, Tuscany
The largest island in the Tuscan archipelago, Elba is famous as the location of Napoleon's year-long exile in 1814. Even though it's only an hour's ferry ride from the Italian mainland, Elba is more than a day trip. The island has several towns and lots to do. It's a fantastic beach destination, is crisscrossed with hiking paths and cycling routes, and attracts lots of bird watchers. Visit for: beaches, water sports, history, hiking, cycling, food.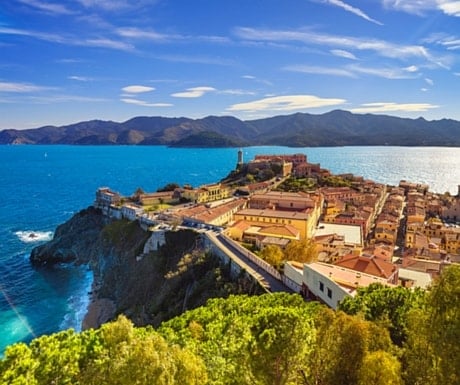 La Maddalena Archipelago, Sardinia
The La Maddalena Archipelago is a small group of islands off Sardinia's northeast corner. Easily reached by a short ferry from the Sardinian town of Palau, La Maddalena is a fantastic place to relax and unwind. Rent bicycles to get around, go snorkeling or SCUBA diving, spend time at the beach, and enjoy the incredible local food. Rent a boat for a day and explore the other islands of the archipelago, or stop on nearby Corsica for a few hours (just to say you went to France for the day!). Go for a walk in the natural reserve on Caprera island (named because of its many goats – capra in Italian), which is connected to Maddalena by a bridge. Visit for: beaches, water sports, scenery, food.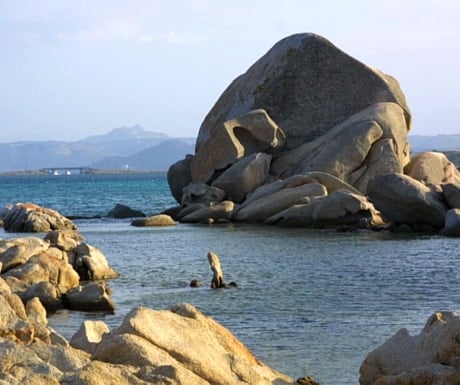 Ponza Island
For travelers who want to an off the beaten track island vacation, but don't want to travel to Sardinia or Sicily, Ponza is an ideal fit. Home to small fishing villages and beautiful beaches, it's also a relatively short ferry ride from Rome or Naples. Last time we sent Italy Beyond the Obvious travelers to Ponza, they commented that they were the only English native speakers on the island. In addition to beaches, Ponza has Etruscan and Roman archaeological ruins, pretty walking trails, and a good selection of hotels and restaurants. Visit for: beaches, food, history, off the beaten path.
Ischia Island, Amalfi Coast
This under-the-radar island is overshadowed by its famous neighbor, the crowded and glitzy island of Capri. Ischia's rich history dates back to the 8th century BC, and travelers today can explore the Aragonese Castle or visit the La Mortella or Villa Ravino gardens. Known for its natural hot springs and volcanic mud, Ischia is home to many thermal spas, also making it an excellent cold weather destination. The island has great hotels and restaurants, cute fishing villages, and even produces local wine. Visit for: beaches, thermal waters, history, food & wine, off the beaten path.
Stromboli Island, Sicily
Part of the group of Aeolian Islands off Sicily, the island of Stromboli is also an active volcano. It's not easy to get to, however: getting there requires some planning. Adventure-seekers or hikers will love the climb to the top of the volcano with a professional guide (you are not allowed to go on your own). Hikers summit in the dark, accompanied by the volcanic fire spitting into the sky at regular intervals. The island has a small town with a few hotels, or visitors can stay in luxury hotels on other nearby islands such as Lipari or Panarea. Visit for: hiking, adventure travel, scenery, unique experiences, off the beaten path.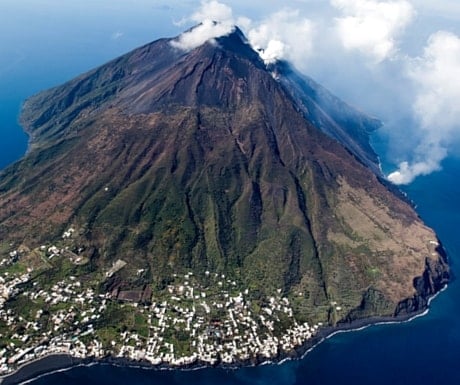 Madeline Jhawar is Owner of Italy Beyond the Obvious.
If you would like to be a guest blogger on A Luxury Travel Blog in order to raise your profile, please contact us.