There's so much more to Tuscany than Florence and Siena – stunning cities which are often, unfortunately, swamped with tourists. For your next trip to Italy, why not explore some of Tuscany's "hidden gems"?
Lucca
Lucca is refreshingly – and surprisingly – untouristy. For many visitors it's seen as a second choice after Siena, but Lucca also has plenty of beauty, history and atmosphere. It's best-known for the wide Renaissance walls which encircle the city, providing an attractive cycle path and park. There's lots to see, including an unusual tree-topped tower and numerous museums and churches, but its compact size makes it a relaxing place to visit.
Lucca is particularly appealing in the autumn, as the trees turn gold and the trattorias offer tempting dishes with truffle and mushrooms, but the summer is also a good time to visit, as there's a famous music festival.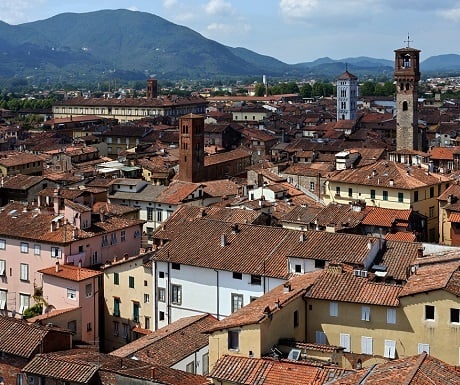 Volterra
Volterra's comparatively remote location saves it from the tourist hordes. It's a striking hilltop town with ancient origins, having been a settlement in the Bronze Age and a centre of Etruscan culture. Visitors to Volterra can still find traces of the city's Etruscan history everywhere, from the city walls to the excavated tombs in Vallebona. The Etruscan museum, which is filled with ancient funeral urns and artifacts, is also worth a visit.
Although Volterra is becoming increasingly well-known – partly because of Rick Steves' recommendation, and partly because of its role in Stephanie Meyer's Twilight series – this small town remains unspoilt.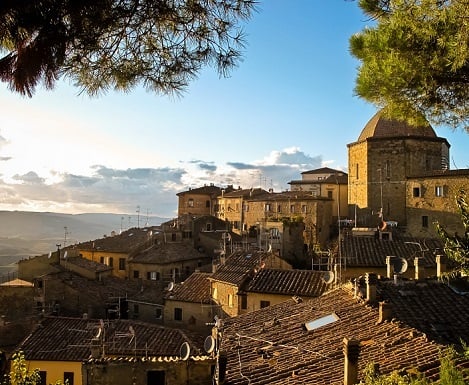 Suvereto
Not far from Livorno is the tranquil village of Suvereto. It's a small, sleepy place, but its rough stone buildings have plenty of rugged charm, and on certain streets it feels as that you've been whisked back in time. Suvereto is ideal if you want to spend a relaxing weekend pottering around the town, sampling local wines and experiencing "Slow Food". Nature lovers could use Suvereto as a base for exploring the countryside, as the Parco interprovinciale di Montioni is nearby.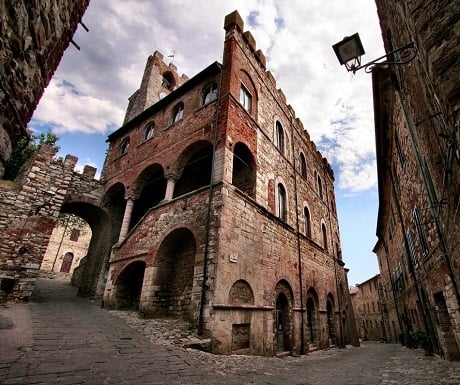 Monteriggioni
In medieval times this walled town was on the frontline of the battles between the rival city states of Florence and Siena, and it doesn't take much imagination to journey back to the Middle Ages – some streets in Monteriggioni are virtually unchanged. The town, which makes an appearance in Dante's Divine Comedy and the video game Assassin's Creed, is promoted as the "gateway to the Middle Ages", and is an ideal destination for history lovers. In June there's even a medieval festival with duels, dances, and "medieval menus" at the local restaurants.
Although Monteriggioni can be visited as a day trip from Siena, there's a good choice of hotels in the town centre, and some top-rated agriturismi nearby.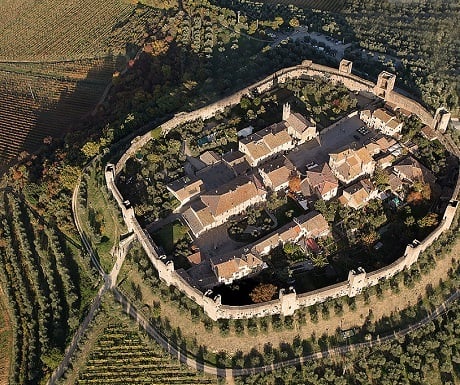 Barga
The medieval town of Barga stands out for its spectacular setting, surrounded by chestnut forests and mountains in the valley of the Serchio River, close to Lucca. Somewhat bizarrely, Barga is known as "the most Scottish town in Italy" because of the countryside's resemblance to the Scottish highlands. There are red telephone booths and even a fish and chips festival in the summer. But otherwise, Barga is distinctly Tuscan, as you'll see from the medieval architecture and hilltop views.
There's not much in the way of accommodation in Barga, so consider using Lucca as your base, or staying in an an agriturismo.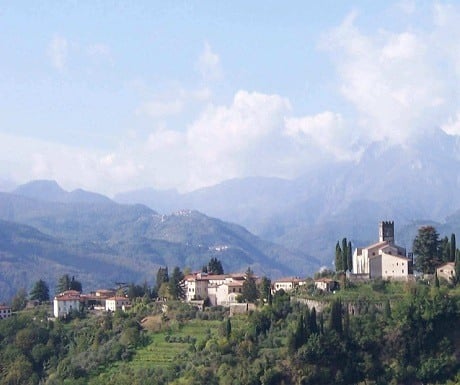 Rosario Gorgone is Co-Founder of Through Eternity Tours.
If you would like to be a guest blogger on A Luxury Travel Blog in order to raise your profile, please contact us.