When traveling to Rome with children, there is nothing better for them than to stop in a local caffè and drink a delicious hot chocolate. The great thing is: Rome has got some of the best hot chocolate in the world. The chocolate powder you use to make your own hot chocolate has nothing to do with the rich, creamy and thick hot chocolate served in Rome. But just like anywhere else, there are places that serve even better than average cioccolata calda in the Eternal City. We have listed the 8 best caffès where they serve the best hot chocolate in town. Get ready for a delightful cocoa experience! Your children will thank you for it, believe me!
Pasticceria Angelina
It is in the heart of Rome, next to the Trevi Fountain, that you will find Pasticceria Angelina, a lovely contemporary brasserie restaurant. The hot chocolate is delicious, but since it is a restaurant, might as well grab a meal there, as the food is excellent too. One thing that will strike you when entering Pasticceria Angelina is the décor. These walls once belonged to an ancient medicinal plant laboratory, so each decoration element is related to that theme: a small greenhouse, a curiosity cabinet with ancient books on herbal medicine… The perfect place for a rest or a meal when in Rome with kids.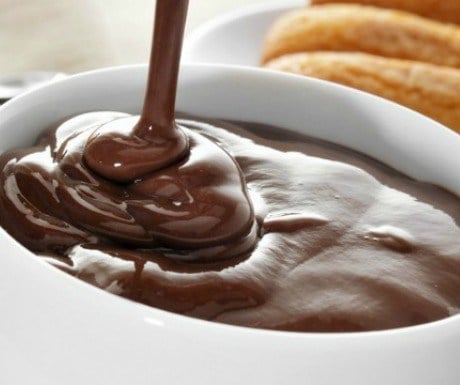 Address: Via Poli, 27, 00187 Roma
Metro: Barberini
Opening hours: Every day from 9am to midnight
Reservations: +39 06 679 7274
Lungara 1940
Located in the charming Trastevere neighborhood, Lungara 1940 is a place that doesn't appear in many tourist guides, luckily! Many locals come to this modern caffè to enjoy a cappuccino or hot chocolate, so it can be quite crowded during lunch hours. Nothing ancient and traditional in the decoration here, as everything is really modern. But the hot chocolate finds it's delicious taste as it is done the traditional way. If you are in for a real chocolaty experience, try the Nutella filled donuts. The kids won't want to miss that! Lungara 1940 is the perfect place to take a rest when discovering the Trastevere neighborhood.
Address: Via della Lundara 14, 00165 Roma
Metro: Colosseo
Opening hours: Every day from 6:30AM to 10:30PM
Reservations: +39 06 687 5626
Circus Art Caffé
Circus Art Caffé is not your typical Roman caffè. It's quirky atmosphere and décor makes it one of the most original places where to get a great hot chocolate. Young and trendy customers come here to send some time with friends or just sit back and relax while enjoying a hot beverage to the sound of chill, relaxing music. The hot chocolate here comes in different flavours, which is also something you will want to keep in mind.
Address: Via della Vetrina, 15 00186 Roma
Opening hours: Every day from 10AM to 10PM
Reservations: +39 06 9761 9258
Said dal 1923 – Antica Farrbica del Cioccolato
When going to one of the oldest chocolate factories in Rome for a hot chocolate, nothing can go wrong. Even better: it will be one of these tasty experiences you will always remember. The thick, rich cioccolata calda comes with cream on the side and a small brownie. Delicious! A simple décor, and a very friendly and welcoming staff is what characterizes Said dal 1923. If you are addicted to chocolate, you now know where to go when in Rome with kids.
Address: Via Tiburtina 135, 00185 Roma
Metro: Castro Pretorio or Vittorio Emanuele
Opening hours: Tuesday to Sunday from 10AM to midnight. Closed on Monday and open until 10:30PM on Thursdays
Reservations: +39 06 446 9204
Tazza d'Oro
A cup of gold anyone? Well, the cups might not be of gold, although the name of the caffè, Tazza d'Oro, means exactly that, but the hot chocolate inside the cup sure is gold to your tastebuds! They are also very famous for their cappuccino or espresso. During lunch breaks or in the evening, Tazza d'Oro is a very busy place, and a crowd quickly fills up this large caffè. In other words, it's not the best place for a quiet break (locals drink at the counter and leave quickly), but you'll get a real local experience here! Remember: pay first at the back of the caffè, then order and get your drink at the counter…
Address: Via Degli Orfani 84, 00186 Roma
Metro: Barberini
Opening hours: Every day from 7AM to 8PM. Sundays from 10:30AM to 7:15 PM
Reservations: +39 06 678 9792
Giolitti
At all started back in 1890 when Giuseppe and Bernadina Giolitti started a creamery, selling fresh milk from their own pastures in the Roman countryside. Quickly, people started knowing about the high quality of the products, and soon enough, they even started supplying the Italian royal family. Within a few years, they became on the of the most popular ice cream stores… So, when in Rome with kids, take a break at Giolitti and order an ice cream and… hot chocolate! After all, they use the best ingredients for their ice cream (especially chocolate), so their hot chocolate is simple too good to be true!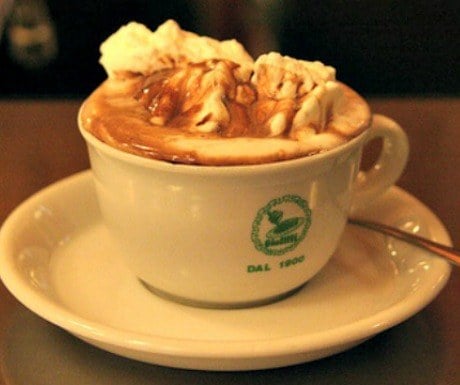 Address: Via della Lundara 14, 00168 Roma
Metro: Colosseo
Opening hours: Every day from 6:30AM to 10:30PM
Reservations: +39 06 687 5626
Bocca di Dama
There is something more to Bocca di Dama than just an ice cream shop and caffè. Bocca di Dama is a culinary culture project developed with one goal: add a touch of modernity to Italian traditions and craftsmanship. Daring combinations or presentations make it an experience that you and your children will love. Needless to say, that their hot chocolate is amazing. And if the place gets too crowded (the seating area is small), just order your hot chocolate and sit in the large park across the street to enjoy it.
Address: Via Arenula 17,18 – 00186 Rome
Opening hours: Monday to Saturday from 9AM to 2PM. Closed on Sunday
Reservations: +39 06 6880 3136
Magali Déchelette is CEO at Family Twist.
If you would like to be a guest blogger on A Luxury Travel Blog in order to raise your profile, please contact us.