5 ways to get your creative fix in Jordan
A fast-evolving creative scene in Jordan is turning this county into a rare haven for artistic minds. A land where the landscapes are epic, the culture is rich, and the people welcome you with open arms means inspiration is easy to find. Add to that a swath of galleries, exhibitions and local talent filled with positivity. It's time to get up to speed on Jordan's artistic metrics with our five top ways to get your creative fix.
Hit a gallery
Arty types looking to mingle with Amman's creative crowd should beeline for the Weibdeh neighbourhood. This hip enclave is dotted with galleries showcasing art old and new, and has become the capital's artistic bastion. Catch an exhibition and follow the lead of local fashion bloggers like Bana Abujaber with an Instagram moment in front of the graffiti-clad walls, before ducking into a café.
Get a tattoo
Tattoos are becoming a regular sight on the young creatives that lounge in Amman's hip cafés, perhaps because Arabic calligraphy lends itself so beautifully to ink, but also because the young generation here aren't afraid to make a statement. Take inspiration from the Arab Ink Project, a photo documentary of Arabic tattoos, and design your own tatt before getting inked up at Huzz tattoo parlour.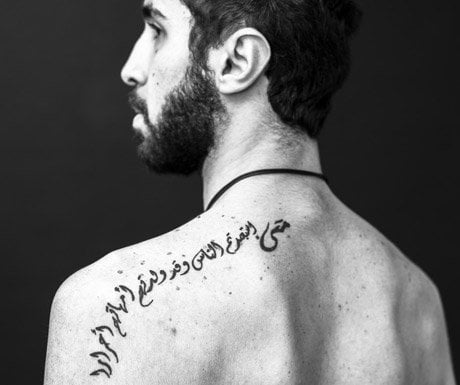 Try Amman Design Week
Jordan's capital has been upping its design credentials recently and this year launched its first ever Amman Design Week. It payed tribute to the region's new generation of designers and artists, like Hayan Maani whose ironwork sculptures and furnishings caught the eye of Jordan's royal family. Chamber Gyld Design House is where you can pick up Jordanian art and statement furniture year-round.
Capture a Wadi Rum sunset
Ask any creative mind in Jordan where their favourite spot for inspiration lies and Wadi Rum usually comes up trumps, and for good reason. This vast valley of red sand and rocky monoliths is a soul-stirring landscape that boasts a strong cinematic pedigree. Join the ranks of filmmakers and artists and capture its natural beauty by brush, pen or through the lens.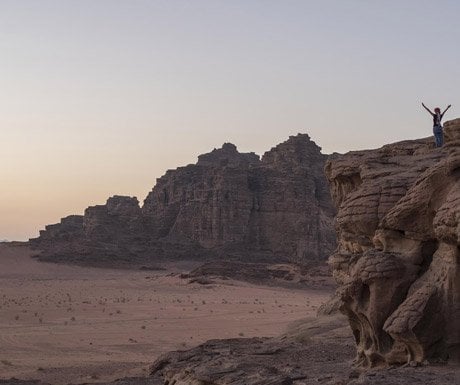 Cook up a storm
For the curious foodie, there's plenty of creative talent in Jordan's culinary scene. Roll up your sleeves and learn the art of the perfect tabbouleh or falafel at Beit Sitti, a cook-and-dine concept restaurant where you'll be able to hone your kitchen skills and enjoy the results of your efforts on the open terrace of a beautiful Amman home, all paired with gorgeous city views.
Tom Marchant is Co-founder of Black Tomato.
If you would like to be a guest blogger on A Luxury Travel Blog in order to raise your profile, please contact us.
Did you enjoy this article?
Receive similar content direct to your inbox.