The small country of Ecuador is often overlooked by travellers considering a holiday to Latin America, however, this tiny gem packs a punch when it comes to old world charm, stunning vistas, delicious food and a rich culture. From the deep Amazon, to the towering Cotopaxi volcano and the outstanding Galapagos Islands, there is plenty to tempt everyone. Aside from having some extraoridinary wildlife lodges, superb luxury hotels and of course elegant yachts, Ecuador is also home to a number of beautiful traditional haciendas which have opened their ancient doors to the public and now offer a unique place to stay. Here are our favourites:
Hacienda Piman
Just 2 hours from Quito airport and yet wonderfully located within a valley surrounded by the Northern Andes, this 17th century hacienda is one of the best. It has been in the Zaldumbide family for hundreds of years and they have restored it to perfection. Inside, guests can find the historic building is filled with paintings, antiques, a chapel and library. Outside, the sprawling gardens are stunning, offering a peaceful area within the mountains alongside a spa and swimming pool.
Inside, there is a fabulous restaurant which serves delicious home cooking based on local dishes. There are just 17 rooms here, combining a mixture of accommodation in the old parts of the building, and new chalets. All feature modern facilities including hot water, heating and telephones. This is a region rich with culture, history and nature – excursions to Ibarra, Otavalo, San Antonio, Cotacachi can be arranged, as well as mountain biking and horse-riding.
Hacienda Zuleta
This hotel often crops up in lists which feature the best hotels in Ecuador, and it's easy to see why. The hacienda dates back to the 16th century has a fascinating past, as for over 100 years the property belonged to Mr Galo Plaza Lasso – a former president of Ecuador.  Today it remains as a traditional, working farm which is beautifully located in the middle of the Andes mountain range, with over 4000 acres of land.
As with many traditional hacienda, it is surrounded by pretty gardens and the restaurant offers guests exceptional cuisine prepared using local ingredients, such as trout, alongside the farms own vegetables and dairy produce. Each of the 17 rooms boast their own fireplace and living area, opening out onto colourful gardens. The hacienda is home to over 100 horses and the activities in the region are often focused around this. In addition, there is mountain biking and hiking.
Hacienda Cusin
This hacienda is also a 17th century estate which has been tastefully restored and is now one the best places to stay in Ecuador. It sits in the heart of the Ecuaorian sierra and is only 1 hour from Quito, making it ideal for those with limited time. One of the best thins about Hacienda Cusin is the friendly staff and first class service.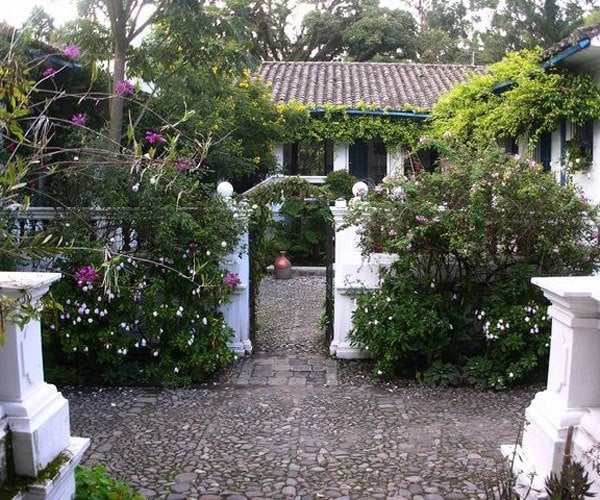 Guests will be well catered for, and can enjoy facilities such as complimentary WiFi, hot water bottles, sports courts, a delicious breakfast and full access to the landscaped gardens. The property offers rooms, suites, salons and garden cottages all of which are furnished with Andean crafts and antiques and boast stunning views.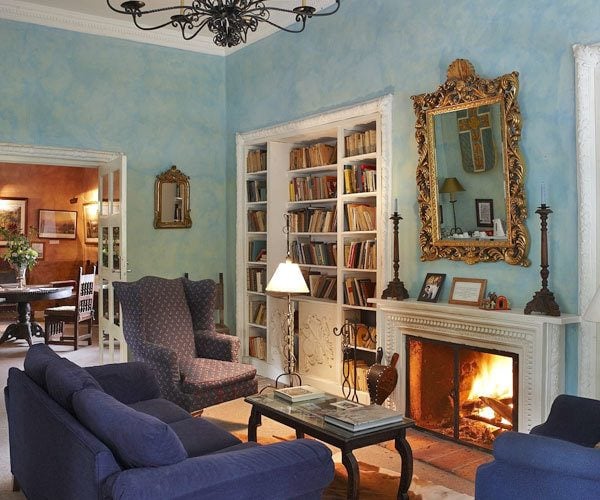 Hacienda Abraspungo
A colonial hacienda whic is surrounded by magnificent mountain views. Hacienda Abraspungo sits at a breath taking 2,754 metres above sea level and has the charm and tranquility of an exclusive resort. The exceptional service that guests receive whilst staying here is just part of the experience, and it seems the walls tell stories through the many historic photos of the surrounding landscapes. The on site restaurant is a joy for those foodies among us, and consists of Andean inspired dishes made with fresh local ingredients and served with a selection of fine wines.
There are 42 charming rooms within Hacienda Abraspungo, which are offer all of the modern amenities guests need, in a beautiful colonial surrounding. Each room has access to the pristine landscaped gardens. Other guest amenities include wifi, laundry service, massage service, games room, room service, tennis courts and a wide selection of activities in the surrounding region.
Simon Williams is Director of Humboldt Travel. Humboldt Travel is a luxury travel company specialising in tailor made holidays to Latin America.
If you would like to be a guest blogger on A Luxury Travel Blog in order to raise your profile, please contact us.