Recently named among the top cities in the U.S. by readers of Condé Nast Traveler in their 2018 Readers Choice Awards, Seattle offers superb urban and outdoor experiences, and provides the perfect point of departure point for a luxury cruise holiday to Alaska. You'll find many of the city's top attractions located close to the historic waterfront, including the Space Needle, Pike Place Market, Pier 59 and of course, Seattle's famous coffee shops. The city makes a perfect pre- or post-cruise stay with plenty to see and do.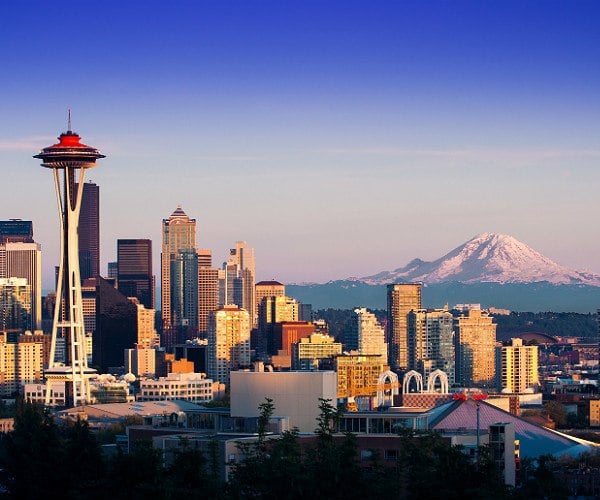 Here's our top 10 things to do in America's Emerald City.
The Space Needle
This dominating landmark was built for the 1962 World's Fair and provides stunning views over Seattle, and on clear days Mount Rainer can be seen in the distance. The Space Needle is one of the most recognisable landmarks in the city and is 184 metres (603 feet) tall.  Do plan a visit to the observation tower as well as the rotating Space Needle Restaurant.
Museum of Pop Culture
The Museum of Pop Culture features the history of popular culture, music, and science fiction, and was designed by renowned architect Frank Ghery. A variety of outstanding exhibitions, oral histories and interactive installations, containing a remarkable collection of more than 80,000 artefacts, costumes and musical instruments, showcase the careers of some of the world's most influential pop and rock musicians.
Pike Place Market
Pike Place Market first opened its doors in 1908 to provide the consumer direct contact with the producer. Ironically, while branches of popular chains are now not allowed, this is where Starbucks was born, although the Pike Place branch sells only coffee and espresso, in line with its original concept. The only way to ensure you don't miss anything is to join one of the many guided tours operating each day around the market place.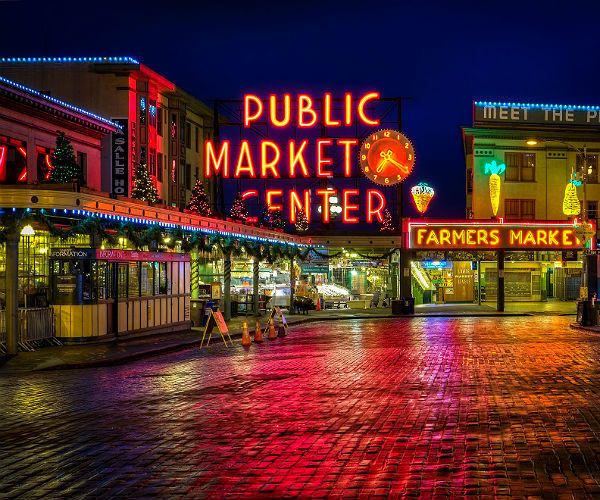 Pioneer Square & Underground Tour
Pioneer Square is the historic centre of Seattle, home to the first settlers who arrived in the city in 1852. Within this atmospheric district, you'll find an array of art galleries, museums, cafes and even a portion of the Klondike Gold Rush National and Historic Park. For a more unusual look at this old section of Seattle, an underground tour gives you the chance to explore the complex maze of subterranean passages that lie beneath the city's historic streets and sidewalks.
Seattle's Waterfront and Ferris wheel
The old quays and piers of the city's waterfront provide some of Seattle's most iconic sights. Some of the highlights along this bustling district include the Seattle Aquarium, Myrtle Edward Park, the Olympic Structure Park and many shops, bars, arcades and restaurants. Be sure to take a ride on the Ferris Wheel, located at Pier 57, which provides some great views of the Seattle skyline.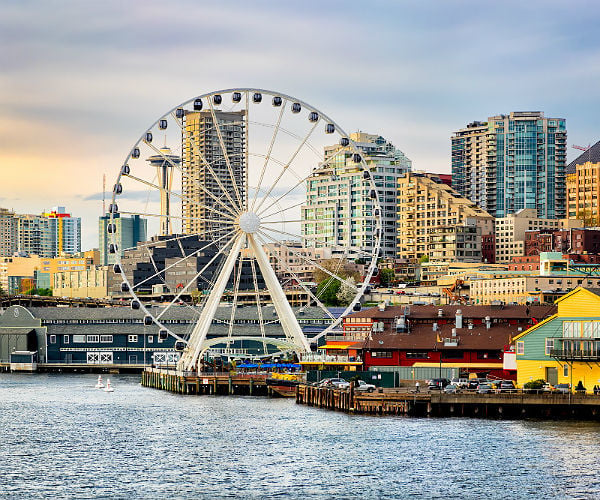 Seaplane from Lake Union
Board a seaplane for a bird's eye view of one of the most attractive cityscapes in America. Scenic flights depart from Lake Union and take you on a grand tour around the Emerald City, passing above the Ballards Lock, Gasworks Park, The Space Needle, Bill Gates' Estate, the University of Washington, the Floating Bridges, the historic downtown and beautiful Lake Washington.
Fremont, Belltown and Ballard
Although downtown Seattle is fairly small, the surrounding city is home to over thirty neighbourhoods, all of which have their own distinct character and atmosphere. Two of the most famous neighbourhoods – Ballard and Fremont – are located in the north of the city, and are renowned for their upmarket shops, coffee houses and panoramic views. Alternatively, head to Belltown, located close to the Pike Place Market. This up-and- coming district is home to a number of cafes, bars and music venues, as well as one of the most famous restaurants in the city: the wonderful Flying Fish.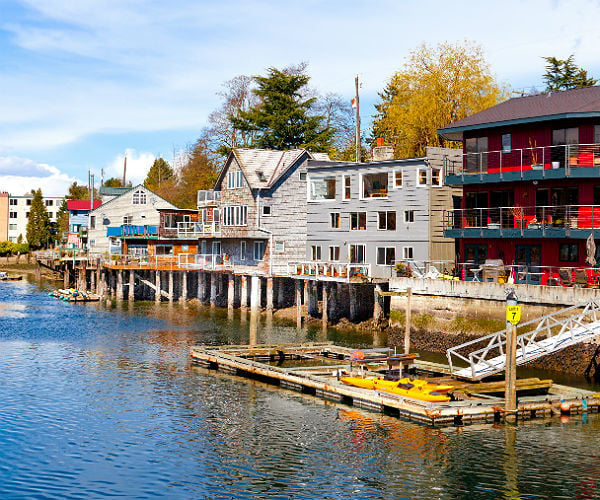 Blake Island
Breathtaking coastal scenery, five miles of breathtaking beaches, and almost 14 miles of hiking and biking trails can be found on Blake Island: a 475-acre marine park, where visitors can dive, fish and learn about native culture.
Shopping in Seattle
If you're planning on indulging in some retail therapy, there are plenty of global chains and designer shops to choose from in the city centre. For independent boutiques, head out of the centre to neighbourhoods like Belltown. Areas like Capitol Hill, Pike Place Market and the Waterfront are the places to go if you're hoping to pick up some local souvenirs, including a jar or two of that famous coffee.
Beyond Seattle
The landscapes surrounding Seattle are spectacular, with the Mount Rainier, Mount St. Helens and Olympic national parks all within a two-hour drive. Alternatively, you can take the scenic ferry to San Juan Islands and discover rugged coastline framed by dense rainforest and spectacular alpine peaks.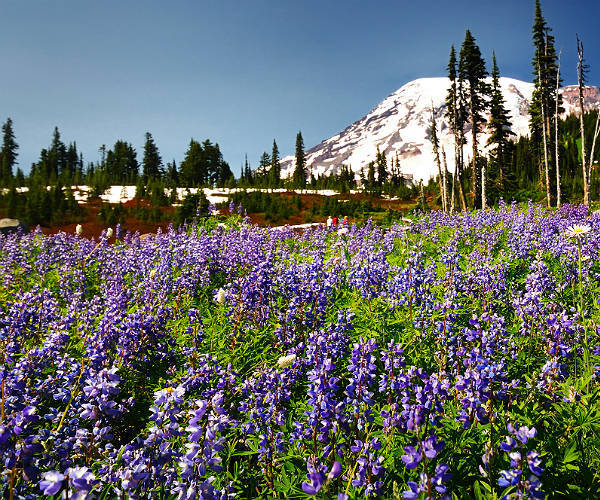 Cruise lines that depart from Seattle include Holland America Line, Celebrity Cruises, and Oceania Cruises.
Scott Anderson is General Manager at The Luxury Cruise Company. The Luxury Cruise Company is your port of call for incredible cruise holidays.
If you would like to be a guest blogger on A Luxury Travel Blog in order to raise your profile, please contact us.