By
Thomas Ryves
on Mar 15, 2019 in
Accommodation
,
Asia
,
Attractions
,
Australia
,
Colombia
,
Eastern Europe
,
Europe
,
Going Out
,
Hotels
,
Middle East
,
Myanmar
,
Oceania
,
Regions
,
Russia
,
South America
,
Thailand
,
United Arab Emirates
Visit some of the world's most impressive gold-themed attractions, from temples and museums that preside over the skylines of iconic cities to a lavish hotel made of gold which takes luxury to whole new heights, and a famous stretch of golden coastline which is a magnet for the A-list. After you've had your gold fix, there's plenty more to do and see on a luxury holiday with a difference.
The Shwedagon Pagoda, Burma (Myanmar)
The Shwedagon Pagoda, also aptly known as the Golden Pagoda, is a magnificent gilded stupa in Yangon: standing over 320 feet tall, it dominates the skyline. Centuries old, it is considered to be one of the oldest Buddhist stupas in the world and has great spiritual significance. It is decorated with up to 60 tons of gold, as well as thousands of diamonds and rubies.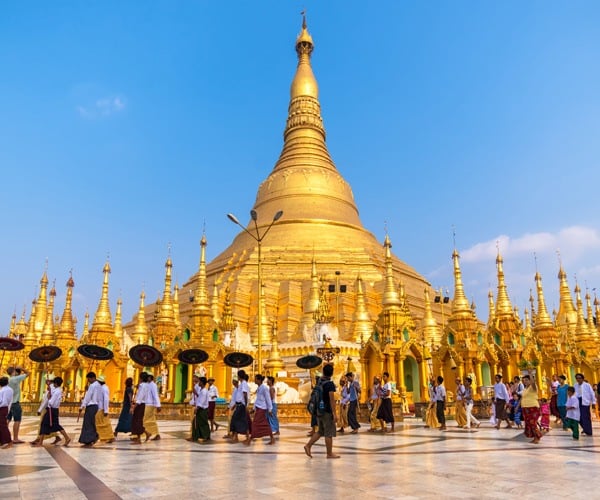 Over the years, monarchs and people from all over Burma have donated gold to the pagoda, a tradition started in the 15th century when a queen donated her weight in gold, enabling it to maintain its wow-factor appearance over hundreds of years. After seeing this and many other religious monuments, for a different perspective of Burma take a leisurely river cruise, gliding past riverbanks with temples and pagodas peeking through the trees.
The Grand Palace, Bangkok, Thailand
Bangkok offers up a wealth of majestic gold structures, such as the temple of Wat Arun, which stands proudly by the Chao Phraya River – but the Grand Palace is arguably the most beautiful of them all and the city's most famous landmark. It has been the official royal residence for centuries, and sits in the heart of Bangkok.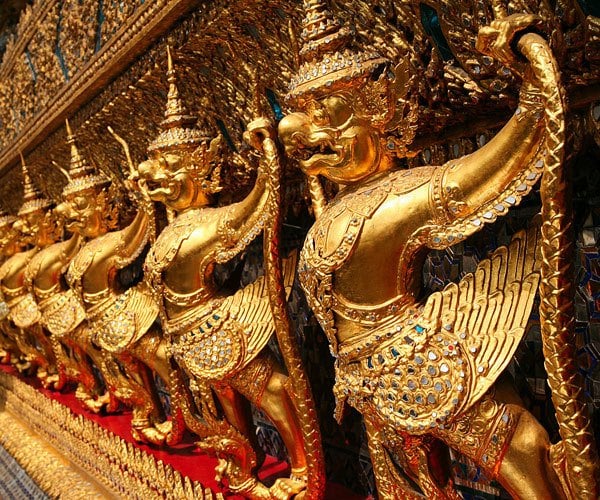 This complex of buildings includes the famous Wat Phra Kaew, or Temple of the Emerald Buddha, which is regarded as the most important Buddhist temple in Thailand. It's worth spending some time at the palace to discover its intricate gold detail, inside and out, such as the impressive guardsmen protecting it. After your visit, step back into the 21st century and head to a rooftop bar for cocktails accompanied by panoramic sunset views over the city.
The Gold Museum, Bogotá, Colombia
The dazzling Gold Museum, or Museo del Oro, is one of Bogotá's – and Colombia's – top attractions, and for good reason. It houses a fascinating collection of more than 55,000 gold objects from pre-Hispanic Colombia – the largest collection of gold in the world. The displays feature animals, female fertility figures and gold offerings used in ceremonies and rituals, providing a unique insight into these rich cultures.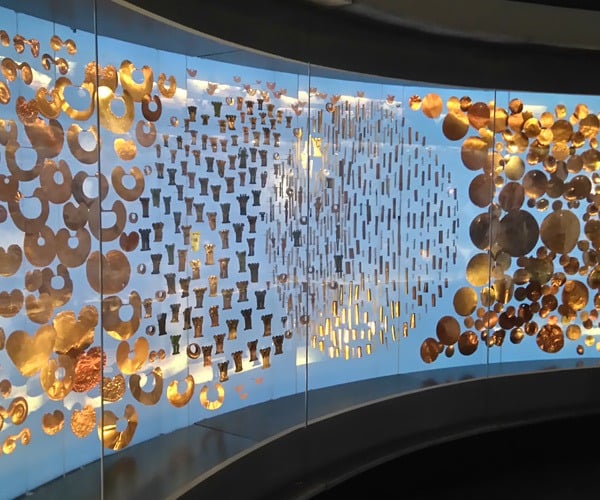 While you're in Bogotá, you should also visit the colourful flower and fruit markets and try some of their unusual exotic fruits before taking the cable car to the top of Monserrate for sweeping views over the sprawling city and the mountains beyond. Further afield, sample some of the best coffee in the world and relax in a hammock on the veranda of one of the haciendas tucked away in tranquil spots in the Zona Cafetera (and the views over the plantation-studded green hills aren't bad either).
The Burj Al Arab, Dubai, UAE
Is this the most luxurious hotel in the world? The iconic sail-shaped Burj Al Arab, which stands by a private stretch of beach in Dubai, has a helipad on its roof (of course) and is taking hotel standards to a whole new level.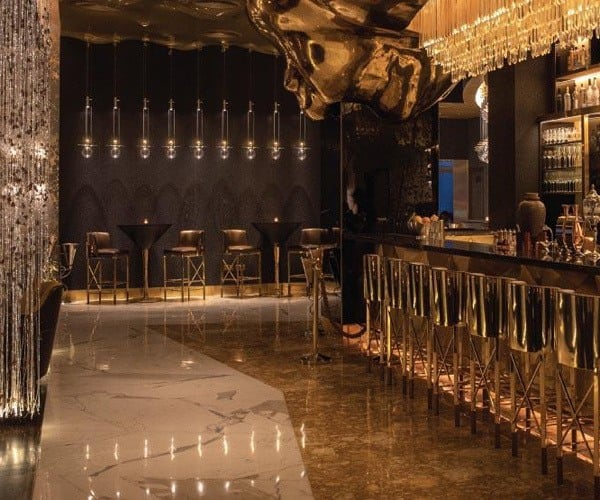 It has no less than nine restaurants and bars – including one where you enter through a golden arch to dine by a giant blue aquarium of exotic fish – as well as five pools, 24-hour butlers and opulent suites with 24-carat gold leaf TV screens, and guests are given a custom-made gold iPad. There's even a gold bar – head to Gold On 27 on the 27th floor, a glittering nightspot bedecked in gold leaf, and look out over the Arabian Gulf while enjoying bespoke cocktails and the smooth sounds of the resident DJ. If you can drag yourself away, experience the giant wonderland that is Dubai, from water parks to dune bashing in the desert.
The Hermitage Museum, St Petersburg, Russia
The Hermitage is one of the most iconic and famous museums in the world, and amongst its many vast rooms (around 400 of them) is the Gold Room, which is opulent even by Russia's standards, with gilded pillars, walls and soaring arched ceilings. It showcases Oriental jewellery, ceremonial weapons from the East and works by ancient Greek masters, as well as pieces of Scythian gold.
You could spend days or even weeks wandering these rooms as they reveal treasure after treasure, but take a couple of hours to see the museum's highlights and experience its sheer grandeur before a stroll around one of St Petersburg's landscaped gardens and a warming glass of vodka or kvass, which is made from fermented black or rye bread, herbs and spring water.
The Gold Coast, Queensland, Australia
We know it's not actually gold, and is merely gold by name, not by nature – but its name represents everything that gold signifies – the ultimate in luxury and opulence. Australia's Gold Coast, a favourite of the A-list and aspiring A-list, epitomises quintessential Australia: postcard-perfect golden sands as far as the eye can see, looking out over an ocean dotted with surfers on the waves, and endless sunshine.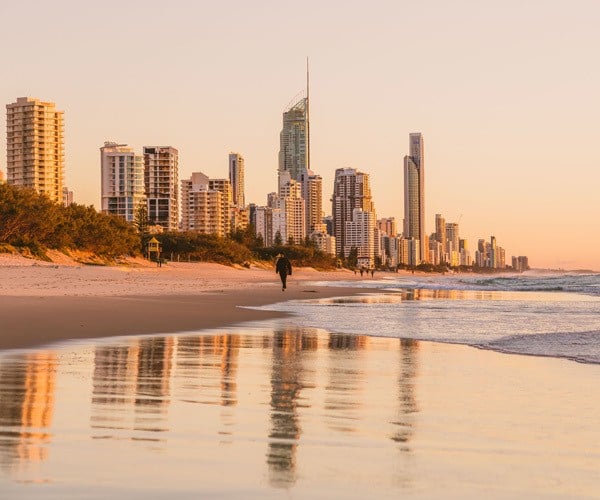 It's home to a vibrant TV and film industry as well as a number of super-luxurious hotels, such as the lavish Palazzo Versace, with its bespoke golden touches such as gold-coloured headboards and armchairs with gold-fringed cushions, and meals served on gold-bordered plates, which symbolises the shameless glitz and glamour of both the Versace brand and this exclusive stretch of sun-kissed coastline. Whether you want to relax on the beach, learn how to surf with the local pros or shop in the designer boutiques like the stars, you'll find it all here.
Thomas Ryves is Marketing Director at Exsus Travel. Exsus Travel specialises in creating the very best luxury tailor-made holidays, honeymoons and family adventures in over 80 destinations worldwide.
If you would like to be a guest blogger on A Luxury Travel Blog in order to raise your profile, please contact us.