What we often hear of the Middle East isn't always positive, which is a shame as there is so much waiting to be discovered in this halal friendly part of the world. What many travellers have yet to explore is what's behind the headlines often making the rounds on the TV or the internet. This special part of the world has been neglected by travellers for so long, that not many people actually know what hidden treasures await for them on the other side; so today, we're here to try and make that change.
We've selected our top 5 destinations in the Middle East and why they should be next on your bucket list. Whether you're travelling on business, or looking for a completely different halal holiday experience, these off the beaten track adventures will definitely make you fall in love with these Middle Eastern countries.
Qatar
Visa: Visa-free for Nationals from a total of 80 countries including Europe, the United Kingdom, and the USA.
Known as a rich country boasting mesmerizing buildings, an amazing skyline, and delicious halal cuisine, Qatar is home to plenty of tourist attractions and luxurious shopping sprees for those looking to make the most of the modern-day destination. While halal friendly Qatar offers a world-class shopping experience offering luxurious brands, there's more to this beautiful city than just sightseeing and non-stop luxuries.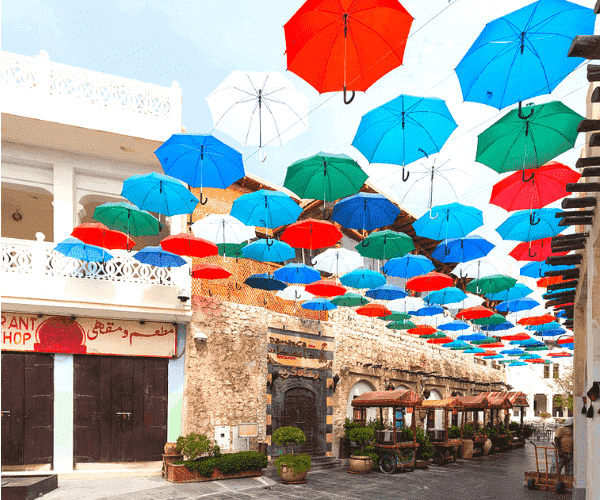 For those truly looking to explore, visit places such as the Souq Waqif, a vibrant and bustling market built on an ancient market site, the only UNESCO World Heritage Site, the Zubarah Fort, an abandoned fort overflowing with history, the Oxygen Park, a new addition to Qatar that is perfect for families with little ones, and Mia Park, probably known as the best park in Qatar.
Visa: Visa-free for Nationals from a total of 60 countries including Europe, the United Kingdom, and the USA.
The UAE is famous for its mind-blowing architecture, amazing amusement parks, and luxury lifestyle. With so much going on in the UAE, its hidden gems can often be forgotten. If you've got enough time to visit more than one Emirate, do your best to explore these not so known attractions which will definitely leave you in awe.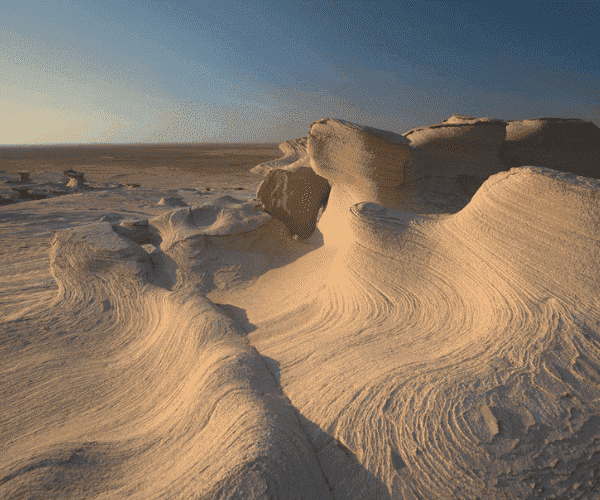 The Ghost village in RAK is an old pearl fishing village that has frozen in time, offering visitors a glimpse of what life was like in the UAE more than half a century ago. The Palm Oasis in Al Ain offers spectacular scenes of nature, and the 147,000 date-palms is a UNESCO World Heritage Site. Fossil Dunes in Abu Dhabi give you your own little experience of Mars with fossil dunes spread over the desert reminding you of nature's transformative power.
Bahrain
Visa: Visa required. Visa can be acquired upon arrival or via online and is valid for 30 days for most countries or 90 days for UK citizens.
Bahrain is the smallest country in the GCC, or the Gulf Cooperation Council, which is made up of 6 countries including Kuwait, Oman, Qatar, the UAE, and Saudi Arabia. Despite being the smallest country, Bahrain still has plenty to offer Muslim travellers and guests looking to explore the countries in's and out's.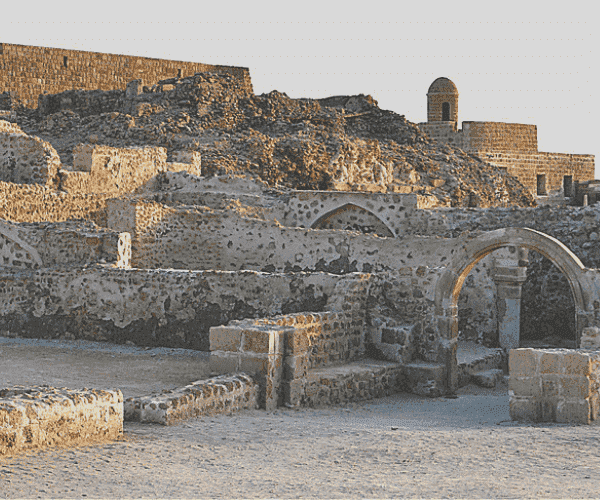 A popular must visit while in Bahrain is its Outdoor Cinema. If you're one that enjoyed watching the latest movies under the starry sky back in the day, then Bahrain we'll easily take you on a trip down memory lane. The Bahrain Fort and Museum is not to be missed, and is definitely considered the most popular tourist attraction. This UNESCO World Heritage Site was built in the 16th century and features residential, commercial, public, military and religious buildings, and a whole lot of history waiting to be told.
Bonus: If you're a lover of airplanes and find them fascinating, check into Movenpick Hotel Bahrain which is only 1km away from Bahrain International Airport. It's here you'll enjoy runaway view rooms available at your request!
Kuwait
Visa: Visa required. Visa can be acquired upon arrival or via online and is valid for 30 days for most countries. British nationals can acquire a 30-day visa for free.
Kuwait is a unique part of the world filled with ancient history and modern-day developments giving both travellers looking to explore, and make the most of their time in the modern city, easy to achieve. Offering plenty off the beaten path attractions, we've listed a few that you may want to consider adding to your agenda during your trip.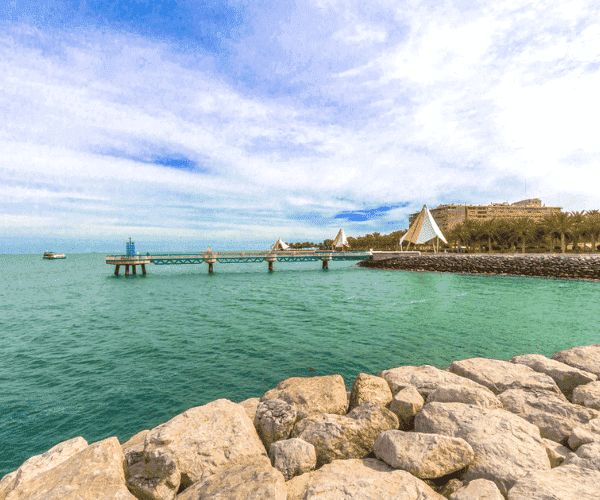 The House of Mirrors in Kuwait City is a magnificent museum, with its name giving you an idea of what potentially awaits. The Scientific Center is a great place to discover and learn, and is home to an aquarium that holds more than 100 different species of animals. For those that love exploring the great outdoors, Mutla Ridge is the highest point in Kuwait and is the perfect spot for a hike.
Saudi Arabia
Visa: Visa required for all countries except, Bahrain, Kuwait, Oman, Qatar, and the United Arab Emirates. Visa must be obtained before arrival.
The Kingdom of Saudi Arabia is the largest in the Arabian Peninsula and is the birthplace of Islam, making it the perfect holiday for Muslim travellers. Mecca and Medina are Islam's holiest cities, and are off-limits for non-Muslims, however for Muslim travellers these two cities are a must visit especially for those wanting to visit the tomb of the Prophet Muhammad.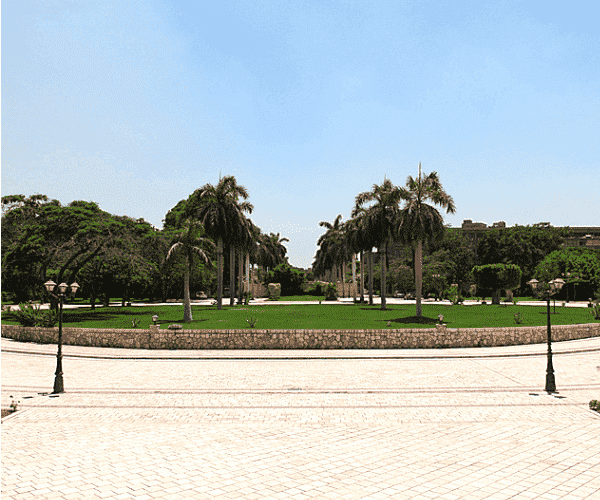 For non-Muslims, the perfect tourist destination is Taif. Called the City of Roses, this breathtaking tourist attraction actually has the fragrance of roses from its neighboring orchards. Places to explore in Taif include the ruins of the Taif historical wall, home to the ancient architecture of Al Hijaz, the Okaz Museum, the National Museum, and the Shubra Museum, all places where you can truly get to know the history of Saudi Arabia. The Shubra Palace, Saiysad Park, and Al Rudaf Park are a more few places worth dropping by.
Nabeel Shariff is the Owner of Luxury Halal Travel. Luxury Halal Travel brings together some of the world's leading hotel brands to offer Muslim travellers incredible experiences whilst observing their Muslim faith.
If you would like to be a guest blogger on A Luxury Travel Blog in order to raise your profile, please contact us.