By
Christopher Hill
on Aug 26, 2019 in
Africa
,
Central America
,
Costa Rica
,
Europe
,
Italy
,
Kenya
,
Namibia
,
Regions
,
Western Europe
,
Zambia
We may be in the second half of summer, but there is still time to get out and make a difference with your family. Here are my top 5 recommendations for where to go make your Summer meaningful and bond closer with your kids, creating memories that will last a lifetime.
1. Zambia
Zambia co-hosts the awesome Victoria Falls with Zimbabwe, and this is a sight that is sure to impress. In addition to walking tours, you can also fly above the Falls by microlight or helicopter for breathtaking perspectives.
Adrenalin lovers can whitewater raft on the Zambezi, or bungee jump near the Falls. And of course you can't go to Africa without safari, and Zambia does not disappoint, with superb reserves such as South Luangwa and Kafue, though Chobe in Botswana is actually closer from Victoria Falls, with easy border crossings. August/September is prime game viewing time in all these game parks.
But to make your trip to Zambia meaningful, you need to engage with the local people and build a house for a family in need. Tragically, HIV/AIDS has ravaged Zambia, leaving many children orphans, often having to be raised by extended family such as grandparents. You can provide the family with a decent place to live – especially important with the coming rainy season, because if the children are dry, they are healthier, attend school more regularly, and thus have better life outcomes.
2. Kenya
August is one of the best months to be in Kenya, specifically in the Masai Mara where you get to observe one of the natural world's greatest spectacles: the Wildebeest migration. You can make your trip meaningful by helping install an ecological stove for a family living near the Masai Mara, which reduces respiratory problems, or help build a classroom for a school on the edge of the Masai Mara.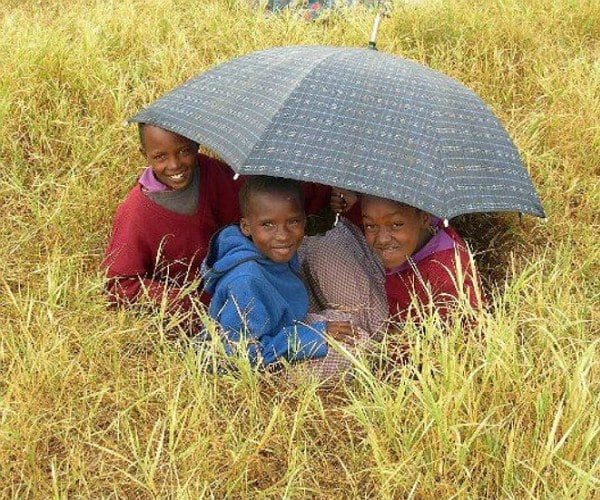 Availability is tight, as you would expect during the migration, but Kenya is worth exploring anytime of the year.
3. Costa Rica
Insider's tip: whilst technically it is the rainy season, Costa Rica often enjoys a dry spell in August, so you can sneak in now, avoid the crowds and enjoy sunny weather in spectacular greenery.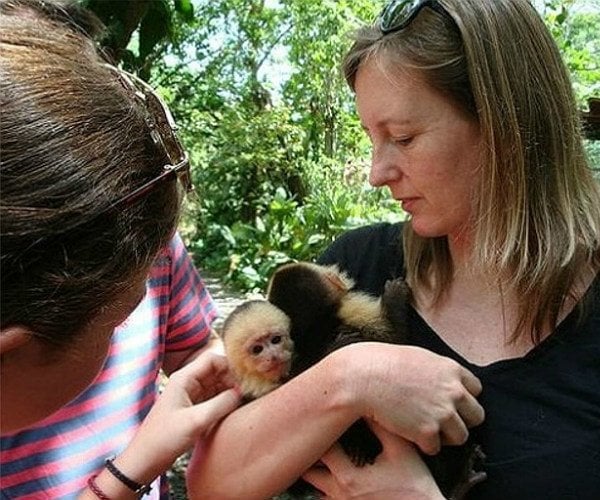 Costa Rica has earned its reputation as the eco-luxury capital of the world, and there are some truly incredible properties that genuinely take sustainability seriously; Kasiiya, El Silencio, Pacuare Lodge, Lapa Rios to name just a few.
Some of the highlights of Costa Rica for you and your family to enjoy are zip lining, whitewater rafting, snorkelling, cloud forests, volcanoes, coffee farms and chocolate making. You can also up the ante with submarine exploration accompanied by a marine biologist, fly over the volcanoes, and even spend a day on an exclusive preserved tract of land in the company of a leading conservationist.
And if you are willing to roll up your sleeves, your family can make their time in Costa Rica meaningful by:
• helping at a wildlife rescue center: preparing meals for rescued or injured monkeys, parrots, sloths and more, feeding them, creating enrichments to stimulate the animals, and assisting the vet on his daily rounds, learning so much about animal behaviour and conservation as you go;
• helping at a medical clinic that cares for Nicaraguan refugees: assisting the doctors by taking notes in session, entering patient data into the computer, and helping put the patients at ease as you help this free clinic provide their much-needed care;
• caring for turtles by monitoring beaches, protecting eggs from predators and removing plastic from the sea.
There are direct flights from London to Costa Rica with BA.
4. Italy
Italy has something for everyone, and when you travel in luxury, you can make a wonderful country even more extraordinary, by experiencing things such as a private viewing of the Sistine Chapel or get access to a wing of the Uffizi Gallery not normally open to the public, drive a Ferrari on a racetrack, or learn how to make your favourite dishes under the tutelage of a Michelin starred chef.
But wait, there's more: you can add another dimension to your trip and bond closer with your children by preparing and serving meals at a restaurant caring for the homeless and refugees. This will give you all a fresh perspective on life, and your children are sure to appreciate how fortunate they are, all in a setting that is uplifting, dignified and positive.
5. Namibia
Back to Africa, Namibia is unique as it is largely desert, sparsely populated, and blessed with incredible lodges and camps, such as Wolwedans, Serra Cafema, Little Kulala and Sossusvlei Desert Lodge.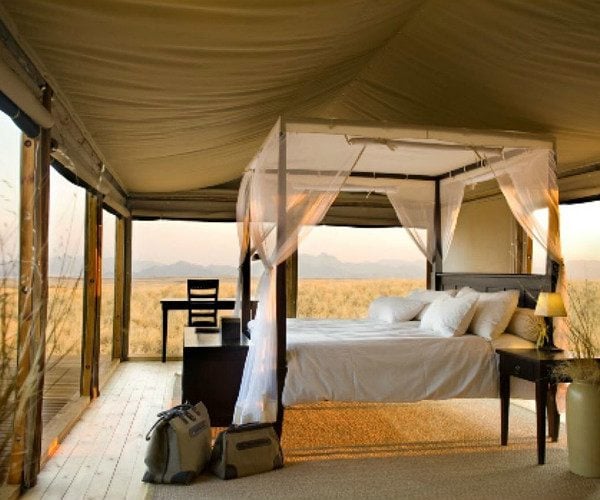 Embark on a private air safari to cover this vast country and enjoy the highlights, such as towering sand dunes, the rugged Skeleton Coast, interaction with the nomadic Himba people, and game viewing, including desert adapted species.
On the subject of desert adapted wildlife, you can leave a legacy by spending a few days reducing farmer-elephant conflict by digging fresh water sources for desert elephants away from human settlements – another amazing way to make your summer meaningful and create treasured memories.
Christopher Hill is Founder and CEO at Hands Up Holidays. Hands Up Holidays is an award-winning travel company specialising in tailor-made luxury family trips that combine sightseeing with hands-on service projects.
If you would like to be a guest blogger on A Luxury Travel Blog in order to raise your profile, please contact us.