By
Christopher Hill
on Nov 02, 2019 in
Africa
,
Asia
,
Belize
,
Cambodia
,
Caribbean
,
Central America
,
Costa Rica
,
Europe
,
Hawaii
,
Italy
,
Mexico
,
New Zealand
,
North America
,
Oceania
,
Regions
,
Saint Lucia
,
Thailand
,
USA
,
Western Europe
,
Zambia
The fast-approaching Christmas and Chanukah seasons are a special time, especially so for families. It is regarded as the time for giving, and it is even better to give-back. Travel and celebrate the essence of Christmas and Chanukah: give back and help those less fortunate on a festive family trip that changes lives… not just your own.
Trips that give-back are fantastic for families because:
Children appreciate how fortunate they are (some have even foregone their Christmas presents so that children they interact with can have gifts);
Families bond closer together;
Families get to interact with and gain insights into another culture
Volunteering can increase the chances of university entry
Here are my top 10 destinations where families can make the holidays even more meaningful and fulfilling on a luxury trip:
10. Italy
Serve meals to refugees and other homeless people in Rome, gain insights to what it is like to sleep rough, and combine this with your chosen highlights, such as Florence, Sicily, Sardinia, Venice, Amalfi Coast, Puglia or Lake Como.
9. St Lucia
Assist at a remedial reading program and help with homework in the library afterschool, and provide mentoring and support to disadvantaged youth…blend this with hiking, sailing, zip lining, aerial tram rides and beach relaxation.
8. Costa Rica
Assist at a rescue center for injured, orphaned or illegally traded animals: prepare meals for monkeys, cleaning parrot enclosures, introduce new sloths to their new living quarters, and assist the resident vet on his rounds. Combine this with white water rafting, hiking around a volcano, hot springs, spot wildlife in one of the many national parks, or take in some beach time.
7. Zambia
Build a house for a widow and her children, which can be combined with the splendour of Victoria Falls, white-water rafting, kayaking and 'Big 5' safari in South Luangwa National Park, or neighbouring Botswana.
6. New Zealand
Help maintain the habitats of endangered penguins in the South Island, which can be combined with cultural encounters, geysers, sailing, hiking, wine-tasting, bungy jumping, zorbing, glaciers and beaches.
5. Cambodia
Build a house for a family in need, who could never afford to have a decent place to live to call their own, which can be combined with bike rides through the temples of Angkor, spotting Irrawaddy dolphins, and island relaxation.
4. Hawaii
Build a playhouse in the playground of a pre-school center in a low income part of Honolulu, and combine this with your choice of Pearl Harbor, surf lessons, scenic heli-flights, golf, spa, and beach relaxation.
3. Mexico
Help at a center in Cancun: a day-care at the women's shelter. Play, color, and practice English with the children; prepare and serve lunch at the Elderly Home; assist in the Bread and Shelter home by sorting donations and organizing their bazar…finish up by exploring Chitzen Itza, Tulum, Islas Mujeres or try your hand at Mexican cooking or beach relaxation.
2. Thailand
Get up close and personal with elephants at an elephant nature park: prepare their meals, feed them, walk with them and watch them socialize and bathe, learning an enormous amount about these gentle giants as you go. Suitable from the age of 5.
1. Belize
You can make a lasting difference for a Mayan family by installing an eco-friendly stove in their home. These stoves are fantastic because:
they replace open flames so reduce burns, especially with young chidlren running around
they have a chimney, and remove respiratory problems such as asthma
they are much more fuel efficient, so are more environmentally-friendly
This is a perfect activity to bring families together, as you finish with something very tangible, and there is a lot of interaction with the local children.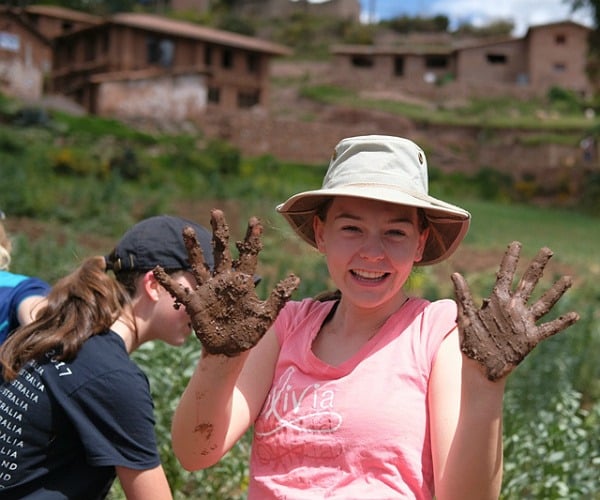 Christopher Hill is Founder and CEO at Hands Up Holidays. Hands Up Holidays is an award-winning travel company specialising in tailor-made luxury family trips that combine sightseeing with hands-on service projects.
If you would like to be a guest blogger on A Luxury Travel Blog in order to raise your profile, please contact us.