Perched high in the Peruvian Andes, the almost mystical "Lost City of the Incas" is a must for any traveler's bucket list.
Though the ruins of Machu Picchu remained concealed in a high-mountain cloud forest for centuries, today it's by far the top tourist attraction in Peru. Every day, hundreds of foreign tourists venture to the citadel to experience its regal majesty and its striking beauty.
More than just a vacation, travel here is a journey of mystery and wonder that promises to be one of the most exciting and fulfilling ventures of your life.
To help you get the most of your Machu Picchu experience, we've come up with 35 tips based on our many travels to this indomitable marvel.
Book your trip early
1. Have your tour operator reserve your train tickets and your entry into Machu Picchu well in advance. As upwards of 1.1 million visitors flock to the Lost City every year, only a certain number of permits are granted each day.
2. If you plan to hike the original Inca Trail to Machu Picchu, this too should be booked in advance. This trek is well controlled and sold out months in advance.
3. Don't worry about getting a tourist visa (unless you're from Asia), but carry a copy of your passport on you throughout your stay in Peru.
4. When entering Peru, the customs officials will give you a tourist card; please hang on to this and keep it safe throughout your trip to Peru, as you'll need this when leaving the country – otherwise, you'll have to pay a fine.
Avoid the Machu Picchu crowds
5. To beat the afternoon throngs of tourists who arrive from the city of Cuzco, some 2-hours away, we recommend spending a night at the foot of Machu Picchu in the town of Aguas Calientes. This way you can experience the citadel at the crack of dawn almost all to yourself.
6. Then too, we recommend a second visit up to Machu Picchu in the late afternoon to experience as much of the mountain sunset as possible. As the park closes at 5 p.m., you can't see the entire sunset, but the beams of light radiating over these ancient ruins at dusk provide the perfect lighting for some stunning photographs.
7. To avoid the crowds, also consider traveling in a "shoulder season" (April-May or Sept-October), which are still during the more comfortable dry season.
Dress for Peru
8. When traveling to Peru, dress for different climates of the country, depending on the region(s) you plan to visit. The same goes for traveling to Machu Picchu, where you can expect large temperature swings at different times of the day.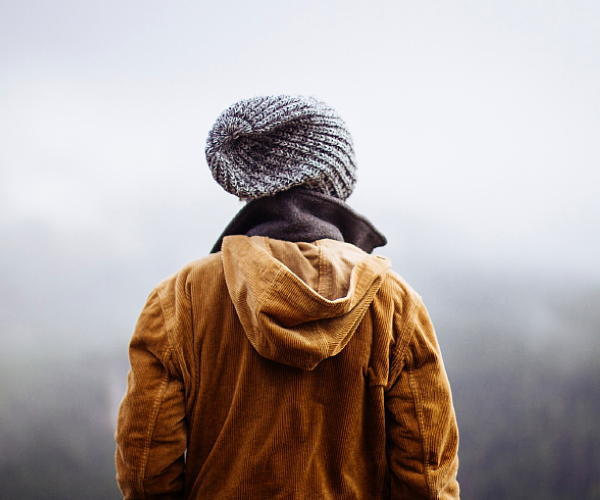 Stay healthy
9. Stay hydrated more than usual, this because of the elevation. Drink bottled water rather than tap water.
10. Give yourself time to acclimatize to the high altitude – at least 12 hours. To help out with this, you may want to try some coca tea (just be sure to leave any extra leaves behind when leaving Peru). Also, bring some altitude sickness tablets, avoid smoking and alcohol, and stay away from stimulants like coffee and energy drinks.
11. Apply (and reapply) sunscreen, and bring insect repellent just in case.
12. While all hotels and restaurants are well supplied with toilet paper, sometimes this is lacking in public restrooms in Peru. Therefore, put a little toilet paper in your daypack for daily touring …just to be safe. Also, remember that toilet paper goes in the trash – NOT the toilet.
Manage your money wisely
13. Be careful before and after using any ATM. Use ATMs during the day if possible, and avoid outdoor machines. Also find out about your bank's ATM fees before leaving.
14. The official currency of Peru is the Peruvian Nuevo Sol. Get to know the denominations and the exchange rate of this local currency to avoid scams and counterfeit cash.
15. To exchange your home currency for Peruvian currency, use banks, your hotel, or currency exchange houses – instead of exchanging money on the street.
16. Always carry some cash (a minimum amount) for meals, taxis, etc. It's not always possible to access ATMs, banks and currency exchanges. However, it's not a good idea to carry large amounts of cash.
17. Make sure your Peruvian bills are clean and without tears or damage, otherwise they might not be accepted.
18. Keep your coins and small change (there's a perpetual shortage of small change in Peru).
19. Bring some extra money to the markets, you don't want to regret letting that perfect souvenir get away.
20. Credit cards are accepted in most tourist establishments, though the exchange rates can be high. Even dollars (up to a certain amount) are accepted in many places.
21. Save money by calling home over the internet.
Getting around (taxis)
22. Always negotiate the fare BEFORE boarding a taxi (there are often no meters), and be aware that it's possible to negotiate. For an idea of a fair rate, ask your hotel's staff.
23. To be extra safe, always try to take a taxi with another tourist, and if you must take a taxi alone, call a licensed taxi service company (unlicensed taxis are not the safest). Always ask the hotel reception staff, your guide, or restaurant staff for approximate costs and have them call a licensed/registered taxi or Uber for you.
Stay safe
24. Be careful with your belongings, keep them close at all times; avoid flaunting valuables.
25. Like anywhere, be careful when returning to your hotel at night; again, always have the staff of the restaurant, bar, or theater call a licensed taxi or Uber for you.
26. Be careful crossing streets, as you can't assume you have the right of way.
27. Also like anywhere, be wary of unknown people – especially in big cities like Lima and Cusco. Be cautious, but not paranoid; it's pretty unlikely that Lian Neison will have to come and rescue you.
Packing and luggage
28. When packing for your trip to Peru, consider the weight and size restrictions of your suitcase for both your international flight to Peru but also for domestic flights within the country. Leave extra room in your suitcase for souvenirs and bring a secure, comfortable and practical day pack (you will usually be out and about most of the day).
Break in and test out your gear
29. Test and/or break in all of your equipment beforehand, especially if you plan on hiking the Inca Trail. Remember to break in new hiking boots for at least a month before your adventure. (NOTE: Walking sticks are not permitted in Machu Picchu; while one stick with a rubber tip is more welcome and less frowned upon).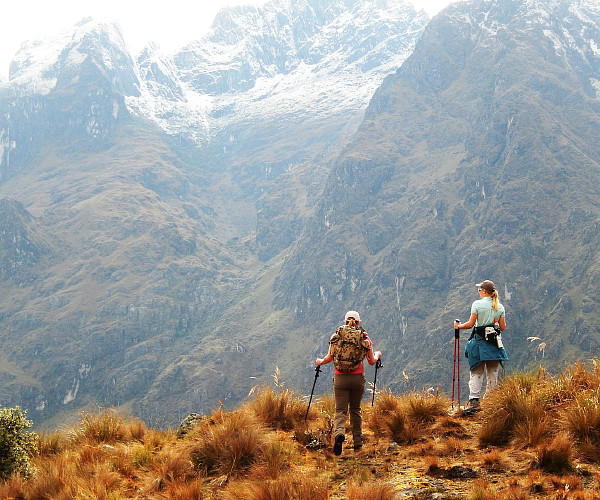 Buying souvenirs
30. Buy souvenirs at the source (i.e. if you want to buy alpaca items, go to licensed alpaca stores), and don't be shy about bargaining prices, it's a local tradition is towns such a Pisco (in Sacred Valley) and in Cusco. At the foot of Machu Picchu itself, in the town of Aguas Calientes, you'll also find a huge handicraft market. But, wherever you go, avoid paying the "gringo tax" through some good-natured haggling.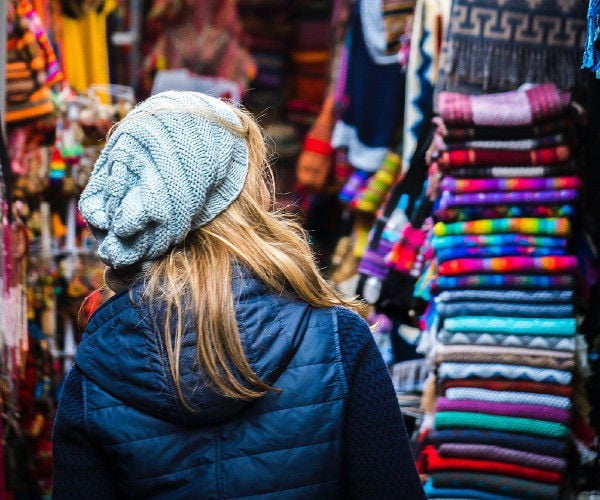 Pamper yourself with exclusively Peruvian delights
31. Sleep in a palace, board a luxury train, navigate the Amazon, explore nature, and enjoy a spa treatment based on indigenous traditions. Experience Peru with gusto…!!
Sample Peru's famed fusion food
32. Visit the finest restaurants, try the best meals in Peru …and learn how to prepare them yourself. Also, try street food at least once, drink Inca Kola, and try sample Peruvian coffee to get a real feel for the country. Peruvian cuisine is mind-bogglingly diverse and delicious, but you'll have to take what seems a risk and be willing to try new things. A great recommendation is to only eat in restaurants that are full.
Minimize your travel footprint
33. Unavoidably, your visit will have an impact on both the global environment and local economies, cultures and ecosystems. Reduce any negative impacts by employing environmentally friendly practices ("reduce, reuse, recycle"). Refill your water bottle at your hotel, rather than buying new bottles; select hotels that embrace sustainable practices, and choose tours that are sensitive to local wildlife and that provide tangible social and economic benefits for local communities (ranging from upholding the rights of indigenous peoples to supporting fair wages for employees).
Learn a little Spanish
34. Learn at least some words and phrases in Spanish. It will go a long way with locals…!!
Keep an open mind and a positive attitude
35. Finally — and above all — travel with a wide-open mind and a little patience, expecting the unexpected events that are likely to occur. A positive attitude will allow you to interact with local people and have unique and unforgettable experiences. All of this will allow you to fully enjoy your trip to the citadel and through this mesmerizing "Land of Hidden Treasures".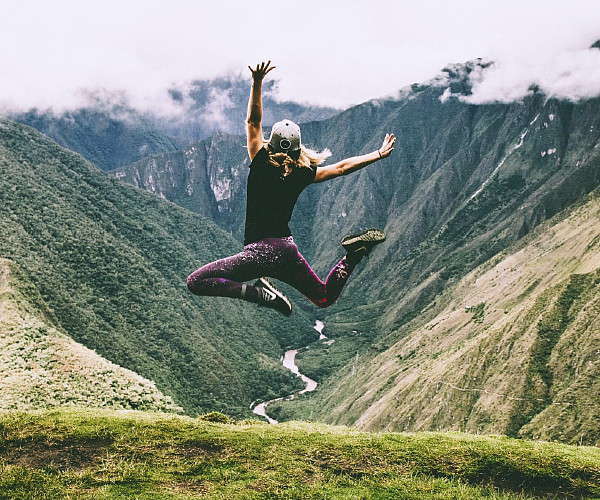 Alfonso Tandazo is President and CEO at Surtrek Tour Operator. Surtrek Tour Operator is a well-established firm, specializing in custom-designed luxury tours in Ecuador, the Galapagos and throughout the rest of South America.
If you would like to be a guest blogger on A Luxury Travel Blog in order to raise your profile, please contact us.