As soon as you see the beauty of the Amalfi Coast, you will understand why it has become one of the most visited destinations in the country. Sitting between Naples and Salerno, the coastline boasts mountain vistas and the Sorrento Peninsula. The scenery is magnificent and takes several days to see everything worth seeing, so you will also appreciate why people choose to return year after year. If you are visiting this glorious slice of heaven, then here are five things you really want to see while you are there.
1. Head into Sorrento
Steeped in history Sorrento is a must-see coastal town that produces Limoncello. There are plenty of coloured buildings which are famous in the area, and there are two fishing ports which are always filled with boats and plenty of chance to charter a sightseeing trip. Take the time to visit the 11th-century cathedral and check out the Correale Museum and the Museo Della Tarsia Lignea to learn more about this stunning town.
2. The Grotta Dello Smeraldo
Translated as the Emerald Cave this natural wonder of the world is very much worth a visit. Don't worry; you do not have to swim as regular boat tours are heading into this beautiful cave. The natural light bathes the whole location in a glistening emerald hue and it is located between Amalfi and Praiano. To catch your boat, you need to head down on the elevator, which is found on the SS163 route and your experienced and local guides will be delighted to teach you all about this subterranean beauty.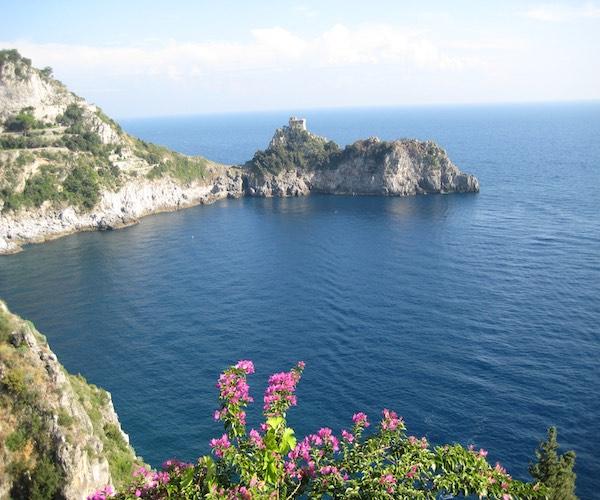 3. Visit Capri
A small island that is located on the western side of the Amalfi Coast, there are regular ferries heading over many of the coastal towns. The island has a stunning collection of beaches, and the scenery is simply exquisite. At night the area comes alive, so it is worth staying to get involved after dark. You can also grab a ticket for the Blue Cave Grotto which is another naturally formed cave complex in the area. There is plenty of lush green landscape to explore for the keen walker.
4. See colour in Positano
If you enjoyed the coloured houses in Sorrento, you will adore the views of Positano. The best way to see this spectacle is by water, and once out away from the land, you will get the full effect of these beautiful buildings. It is a truly unique sight, and you will come back determined to paint your property on your return home. Once you have finished exploring, you can relax on the beach or head down the winding streets and find many lovely bars and restaurants to replenish your stores.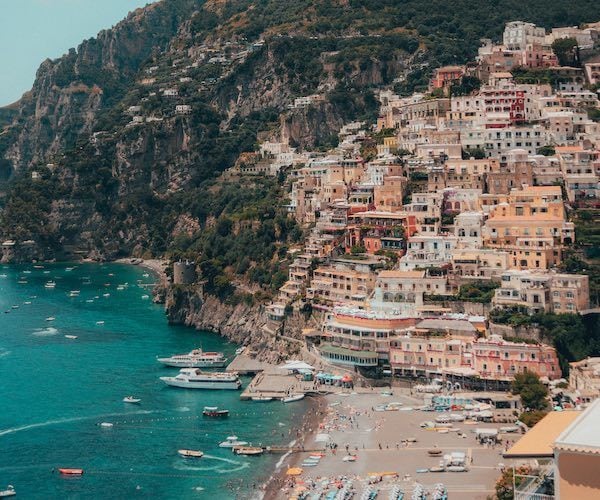 5. See the beaches of Maiori
Just a short trip from Amalfi you will find the two towns of Maiori and Minori, both of which have lovely beaches for you to explore and relax on. The towns are both worth a visit and are just a short distance apart along the SS163 route. There are plenty of shopping opportunities and a good choice of cafe for resting your feet with a coffee.
Kerrie Potts is CEO at Exclusive Private Villas Limited. Exclusive Private Villas offers exquisite, handpicked luxury villas around the world.
If you would like to be a guest blogger on A Luxury Travel Blog in order to raise your profile, please contact us.