The current COVID-19 situation is disrupting many things, but one area was the most vulnerable one: that is tourism and travel around the globe. We can say with confidence that this is unprecedented in many ways. A chain reaction of closing borders and in many cases complete shut downs have taken place in some cases to eliminate the virus and in others to slow it down.
It is our moment to act as tourism's ambassadors and take action. If all of the jobs that are created from the moment a single booking is confirmed, one big voice would be created and it would say:
"I am tourism. I am hurt at the moment. I am the industry that aims to unite people, unite dreams and share stories and right now I can't do a single one of them. I represent not just a country or a destination but every airline, small restaurant, hotel, yacht, bus, guide and a full supply chain of people that bring home food to their families. Unlike other industries, I act as a community that gathers families with their dreams, artisans with their work, artists with their art."
At the present moment people cannot travel, many countries have closed borders and everything is being done so COVID-19 can be stopped. It is an amazing effort that is coming with a price in search of the greater good, health for mankind.
I understand our dear travelers in their need to stay at home; they are putting their dreams on the side. Of course the first reaction is to cancel their trip and think of traveling later. But, sometimes later can be 6 months, 1 or 2 years or never… this is why I ask you on behalf of local communities, local businesses, travel agents, wholesalers, airlines and the smaller supplier that sells their produce, handcrafts and many other goods that you do not cancel – RESCHEDULE.
The lovely destination you planned to visit on vacation will still be there, locals will be waiting with open arms and it will be an amazing vacation as it will have a stronger meaning. Keeping one of the greenest industries alive.
What trips will be like the day after
People will step outside with a sense of wonder and in some cases caution, the world around them will be waiting, a rebirth to the outdoors. Perhaps at first glance, nothing has changed. Many will still be wearing masks, others will be cherishing their surroundings, their neighborhood, their city.
Stepping out into nature, we will not cease to be amazed by our environment and how fast it can heal. The channels in Venice, the sea lions in Galapagos, wild animals exploring city streets… Nature is taking a break, the planet is resting from humans. The great news is that humans are part of nature and we can heal fast too. We are resilient, we are made to survive this and more.
Tourism companies will be implementing changes in their operation in order to adapt to a new normal, allowing for social distancing and stronger health and sanitary protocols that will be required by clients in the future. Things will never go back to the old status quo, the tourism industry will be much better led by companies that take proper action.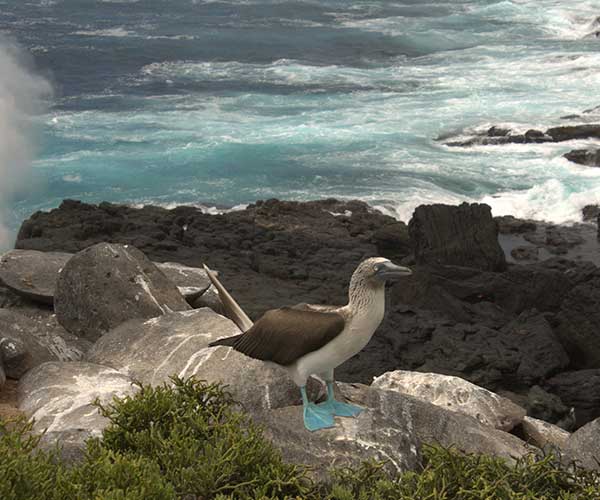 Trends in the works
– Social distancing vacations – it will be the perfect time to take a solo vacation with individual activities. A nature retreat, a photography workshop or a hiking expedition.
– Escape to nature – travellers will appreciate the outdoors and open spaces in a first stage.
– Self drive and self-guided programs – travelers will stay away from larger group holidays during a first stage and will prefer to follow their own pace in their own transport away from crowds.
– Small group travel and private vacations – limited to small group of cherished friends or just family. We are learning to reconnect and value what really matters. Our vacations will reflect this even more.
– The first trips will be around our own countries to help reactivate local business.
– Long haul vacations will focus more on bucketlist items or realizing dreams. For example, a trip to the Galapagos Islands, a cruise to Antarctica or a gorilla safari in Africa.
– Experiential and transformational travel will be on the rise. Making every trip special and immersing into the destination, cherishing the details, but also learning something and doing things with a purpose.
– Slow travel will also be on the rise. Getting to know a destination in depth and not taking 3 or 4 flights in a weeklong holiday.
– Expedition and private yacht cruises will be trendy as well. Smaller groups, no crowds, nature trails and all the advantages of being both outdoors and in smaller groups will be reassuring and more attractive than ever.
No one saw this coming – not you, not me, not all of our colleagues who already counted on giving out their services. We had already prepared the car that was going to pick you up, we had already prepared the welcome drink at your hotel, the museums had already opened their doors to share their history with you, the local artisans had already prepared to share their past and passion with you. RE-SCHEDULE; because we are still here and we are waiting for you.
Marcel Perkins is CEO at Latin Trails. Latin Trails is an incoming destination management company specialized in bespoke tours, with a focus on offering unique experiences throughout Ecuador, the Galapagos Islands, and Peru.
If you would like to be a guest blogger on A Luxury Travel Blog in order to raise your profile, please contact us.