Is Iceland the safest country to travel to in 2020?
As many countries start to loosen their gathering restrictions and lift their travel bans, we can expect to be allowed to travel again soon. But where should we go? Which country is safe to explore in the post-pandemic era? The last few chaotic months we experienced will be a constant reminder of the need to be safe, clean, and stress-free, and this applies to vacations too! Wherever you choose to go on your vacation, we recommend a place with therapeutic powers, tranquil sceneries, and open space full of stunning sights. And that leaves us with one answer –
Iceland
.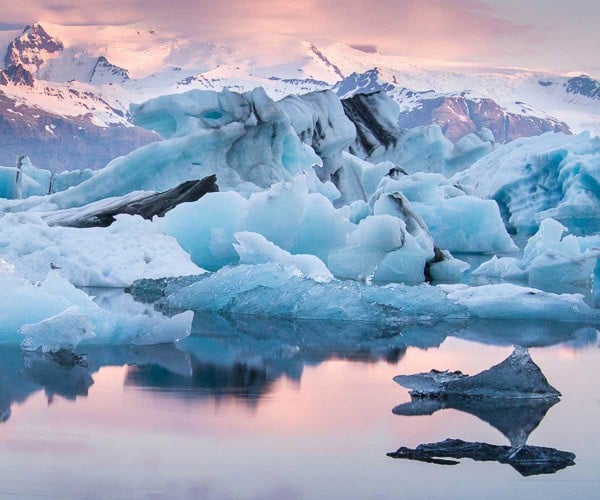 How Iceland dealt with the COVID-19 pandemic
With the first COVID-19 case confirmed in late February, Iceland has been fighting the coronavirus outbreak since the beginning and now, 3 months later, it claims a major victory against the coronavirus pandemic. Iceland plans to re-open for foreign travelers on June 15th.
Updates
Iceland began testing and screening at the end of January, one month before the first Icelandic patient, who contracted the disease on a skiing trip in North Italy. As of today, Iceland has only two active cases, with 1791 recoveries. For the past two weeks a maximum of one confirmed case has been announced each day while unfortunately a total of 10 people have passed away due to the virus. Without straining its medical resources, Iceland has successfully contained the epidemic. The chief epidemiologist Þórólfur Guðnason expressed to the New York Times that he didn't expect the recovery to be this fast.
Response
With rigorous approaches conducting massive testing, contact-tracing, isolating the infected, and a strict public gathering ban for the past three months, some sense of normality has finally returned to Iceland. The key lessons to takeaway are co-operation, transparency, and trusting the science behind the evidence. From the start, key roles were assigned to relevant organizations that were clear on their respective responsibilities. A hotline has been set up dedicated to answering public concerns, queries, and requests. A range of approaches, such as testing, quarantine, isolation, or hospitalization, were then implemented, depending on the level of urgency for each case. The public entered a stricter gathering ban as a maximum crowd of 20 people are allowed to be in one space. Despite a tiny fraction of dissent voices, the majority of Icelanders practiced social distancing in an orderly fashion, to practice solidarity and protect the vulnerable. The local news said packs of yeast have been all sold out because everyone was staying at home, baking.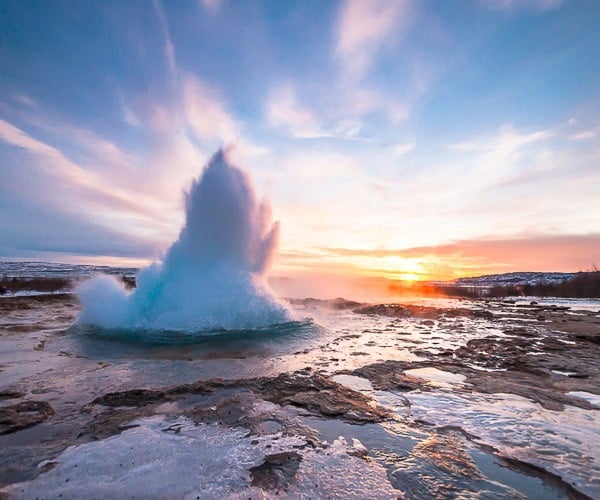 Testing
Two testing efforts from the National Hospital and a private biotech company, deCODE Genetics, helpined measure the infections. The National Hospital was responsible for testing the symptomatic cases. For the rest of the population, who weren't being ordered to stay in self-quarantine, they were offered the opportunity to arrange a free test with deCODE online. By the May 22nd, almost 60,000 residents tested for coronavirus, nearly 16% of the entire Icelandic population. Meanwhile, studies are still being conducted on the behaviour of the virus, as scientists are still trying to learn more about this newly emerging virus. As a result, more information is being shared with the medical community, increasing the chances of a faster and more effective long-term solution.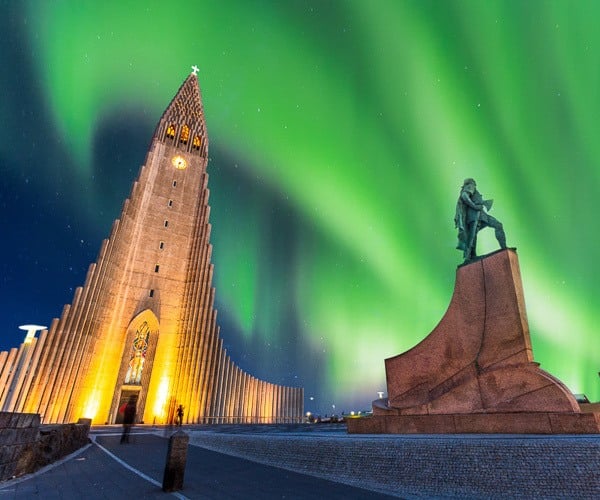 Outlook
The level of professionalism that Iceland demonstrated during the crisis demonstrates the benefits of living in a small nation. We can now say that Iceland has reached through to the other end of the coronavirus pandemic tunnel and is looking forward to opening its borders in mid-June. Hope remains strong and will be dependent on the effectiveness of the rolling analysis of the situation. Iceland plans to have coronavirus tests for all inbound travelers at the Keflavik International Airport . Plans and details are being constructed in regards to how to handle a more complex situation, as tourists are coming later when mainland European countries become borderless again and the global air traffic starts to gradually pick up. With that in mind, the current atmosphere in Iceland is uplifting and hopeful. Summer is just around the corner and the vibrant colors and pleasant sunshine have arrived in time to sweep away the bleakness of this year so far. So, if Iceland is ready, we want to make sure you are too!
Iceland is a family-friendly destination filled with adventures
Iceland's otherworldly landscapes and incredible sights have attracted many visitors, especially photographers and filmmakers, to visit the land of fire and ice to give their projects a surreal and striking visual push. It's a common sensation held by people who have visited Iceland. Every traveler finds something that fulfills their excitement.
Original nature
With the massive glaciers along the South Coast, the extraordinary views of the Central Highlands, the soothing water of the geothermal spas, and the roaring sound from the plummeting waterfalls, Iceland makes a perfect vacation for nature lovers and outdoor enthusiasts. As an adventurer we have access to travel all around and across the many natural Icelandic landscapes.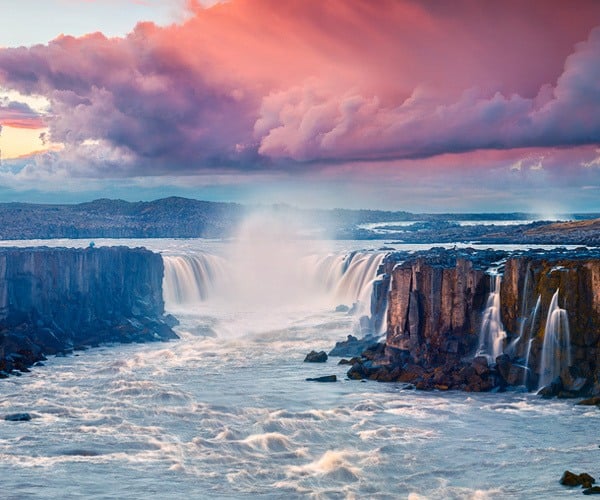 Exciting adventures
Glacier hiking and ice climbing is essential if you want to experience the wonders of Iceland up close. Taking a helicopter ride to the world's only accessible volcanic magma chamber is simply a marvel. Roaming through an ancient lava tunnel with a headlight is just amazing. You can experience all these awesome things in Iceland, creating your once-in-a-lifetime holiday.
Wildlife paradise
Iceland is also a wildlife paradise. Atlantic puffins, arctic terns, reindeers, seals, and arctic foxes, to name a few that are most well-known. The wild and vast nature provides a home to these animals. In summer, when a ring road trip is more enjoyable because of longer daylight hours and mild weather, we shall take a scenic ride to the South Coast, where we can find breathtaking attractions and diverse wildlife. We can hop on a boat ride or take a kayak over the serene water of Iceland's crown jewel, Jokulsarlon Glacier Lagoon, passing the giant floating blue icebergs, gazing the massive glacier afar, while arctic terns chirp near the coast and seals swim in distance.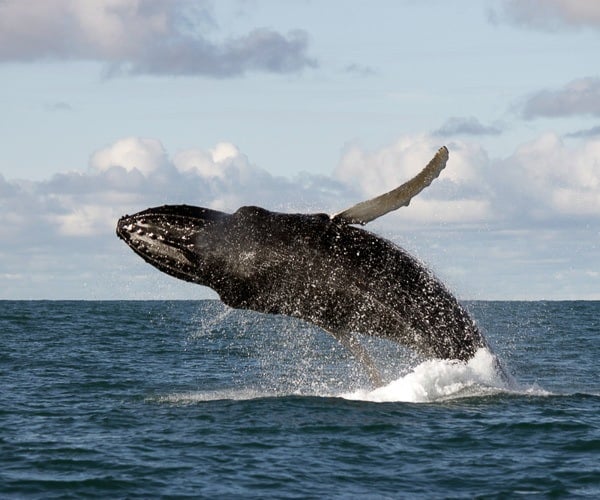 Travel in style
The luxury of traveling in Iceland is not just about traveling in a small group on a personalized route, it's about enjoying the serene nature and having a moment of tranquility in the midst of amazing views. It's about placing yourself in some of the most astonishing, one-of-the-kind landscapes, taking a beat to stop thinking about your daily stresses and routine and take a time out from the busy world for a while. With so many adventures to take and so much to see, Iceland is the place you want to be after all this chaos winds down.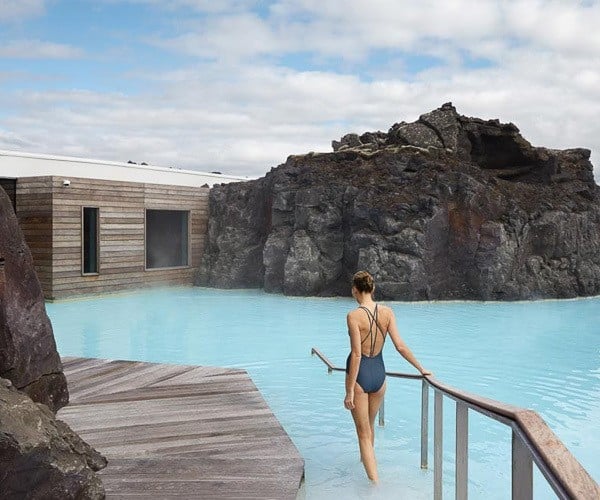 When is the best time to visit Iceland
The word on the street is that winter and summer are high seasons when it comes to visiting Iceland, the same generally applies to a lot of places in the world. For Iceland, specifically, any season can be a good time, when you arrange the best trip with the best guide. Iceland's four seasons are not as distinctive as they can be in many other counties, but there are still some subtle nuances for each month, so we will go through the highlights for each season in Iceland, and you can decide when is the best time for you.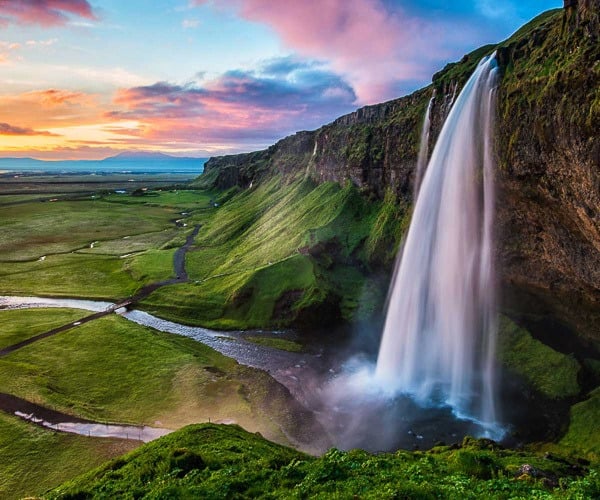 Hopeful Spring
For the first signs of spring, the temperature begins to gradually pick up around late March. Slowly but surely, trees and moss start to bud. Some snow remains left unmelted in nature, and snowy weather could still hit parts of the country from time to time. Driving out to the south or the west, we can see the mountains of muted green colors still have patches of white snow layered on them, it's quite a unique view.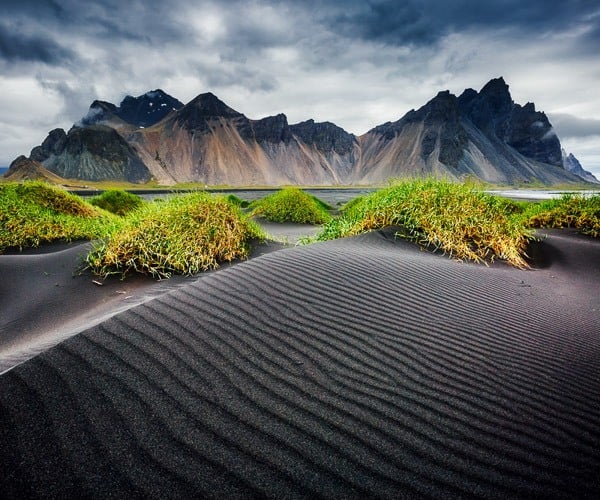 For an Icelandic Spring from April to May, Iceland gets progressively greener as flowers start to bloom. In Reykjavik's public parks, birds come back, breaking winter's silence with their happy chirping sounds, and the meadow ground gets more colorful. The hours of daylight get longer, ranging between 13 to 20 hours each day, so travelers will have ample time to visit near and far. Although it's still considered off-season, the hiking season begins pretty soon. Other popular activities in spring are sightseeing, volcanic caving, glacier hiking, snowmobiling, a soak in geothermal hot springs, snorkeling, diving, and helicopter sightseeing.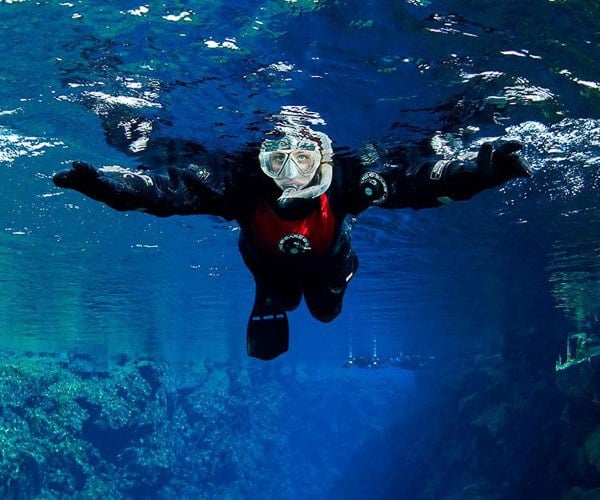 Brilliant Summertime
From June to August, Iceland welcomes the summertime with great expectations. The daylight length extends to its fullest on Summer Solstice for 24 hours, which is the famous Midnight Sun phenomenon. Weather-wise, it's also the most enjoyable season as the temperature can reach up to 20 degrees Celsius (68°F). The colors in nature get to their most vibrant shades. The Central Highlands open up to visitors with 4X4's handling the rugged terrain, we roam through the magnificent landscapes of the steamy geothermal valleys and mineral-rich mountains. We hike to Glymur Waterfall, one of the highest waterfalls in West Iceland, and visit the Snaefellsnes Peninsula, nicknamed "Miniature Iceland. In summer, the Westfjords, a remote but appreciated region of northwest Iceland where many hidden gems are located, becomes visitor-friendly. We can even see arctic foxes, and explore the "edge" of Europe.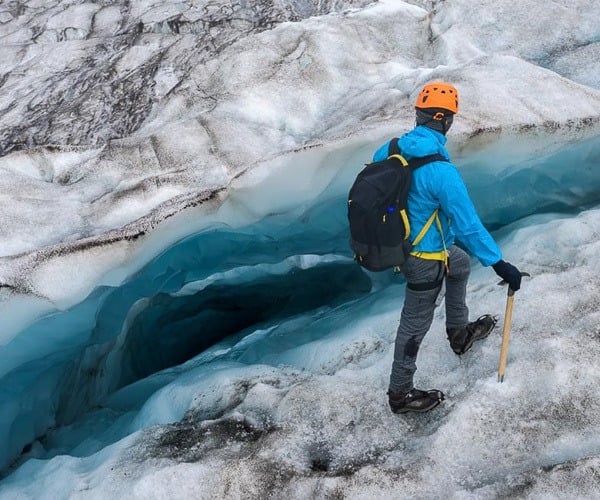 For summer, the most popular activities include Iceland Ring Road tours, multi-day sightseeing adventures, fly fishing tours, highland luxury superjeep tours, nature geothermal spa experiences, whaling watching, hiking, glacier hiking and ice climbing, kayaking, glacier lagoon boat tours, puffin watching, and horseback riding.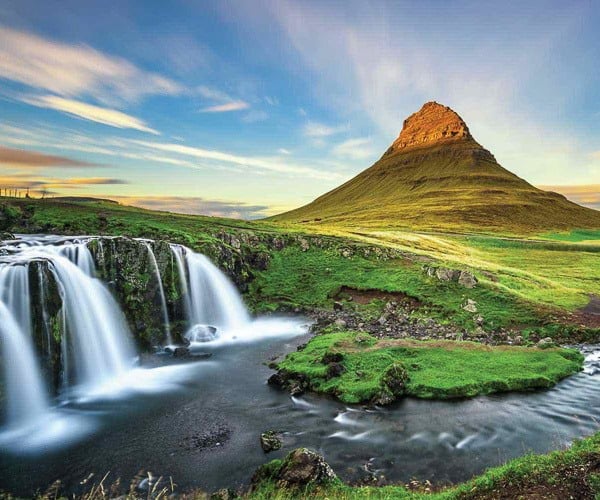 Glorious Autumn
Iceland doesn't have a lot of forests with tall big trees, but the autumn foliage in Iceland definitely matches up with the rich colors you are used to. The landscapes and attractions make the autumn scene even more charming and captivating. From late August, the daily average temperature eases from 11°C to around 8°C (52 °F – 47°F) in September and around 4.5 °C (40°F) in late October. As Iceland returns back to normal daylight hours, we still have enough daylight to travel around Iceland, especially the north and east region, the vast wilderness is filled with wildlife and extraordinary sights. And don't forget about the
Northern Lights
. Starting in late October when dark nights are observed, we can finally start hunting for the Northern Lights, which kickstarts the Northern Lights season that ends in March.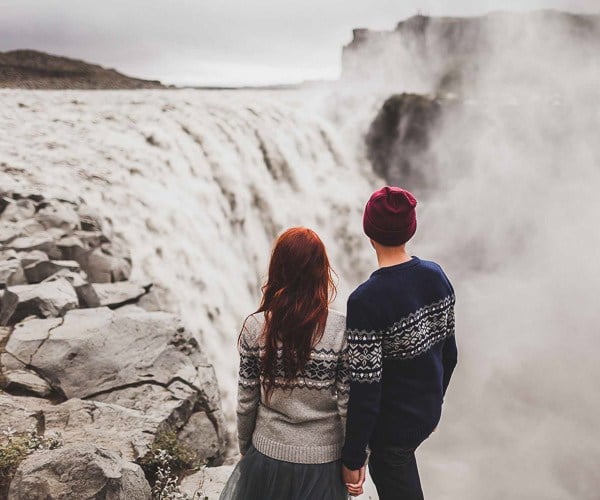 As Iceland's tourism season starts to slow down in autumn, it's actually the best time to visit if you plan to travel at your own pace. Take a wonderful holiday and make it personal because Iceland has something unique for everyone. The most popular activities in Iceland's autumn season are Northern Lights hunting, sightseeing, touring around Iceland, glacier hiking, and ice climbing, hiking, inside volcano tours, and caving.
Winter wonderland
Winter in Iceland is long but incredibly beautiful. From November to the next March, as temperature drops in November, the length of daylight starts to shorten as well. The landscape turns to a golden brownish hue. Average daily temperature drops from around 4°C (39°F) in early winter to around -6°C (21.2°F) in January, and gets a bit warmer going into March. Although Iceland is situated near the Arctic Circle location, Iceland's winter isn't really bitterly cold thanks to the warm Gulf stream.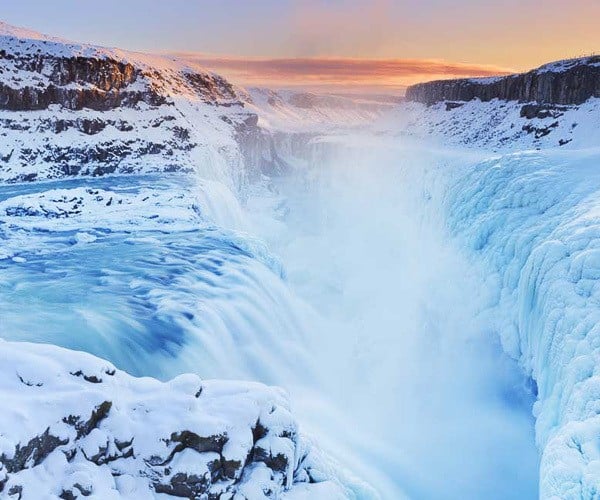 It's the season to visit the magnificent glacier by exploring the blue glacier ice caves. It takes the summertime for the glacial meltwater and wind to form the ice caves, then winter's cold temperature to stabilize it, making them accessible for visitors. It's one of the sightseeing highlights and true adventures in Iceland. The sheer size, complex texture, and crystal blue colors are absolutely mesmerizing. It's also the best time to see the Northern Lights. As the night gets longer, there is more chance to see the green aurora borealis. Iceland's wintertime makes nature a wonderland. The spectacular sunrise and sunset with soft delicate hues and long shadows are Iceland's winter signature. It's the best lighting for photographers too. The most popular winter activities in Iceland are Northern Lights tours, glacier ice caving adventures, glacier hiking and ice climbing, snowmobiling, geothermal hot spring spas, and multi-day sightseeing adventures.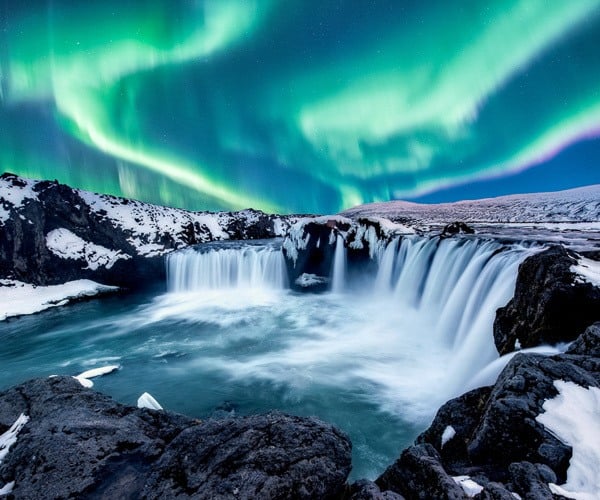 We hope with the information provided, you have got to know Iceland a little bit more. Words can't match up the true magnificence that is the Icelandic nature, you really need to see it with your own eyes to believe it. Make Iceland your next travel destination, as it's adventurous, family-friendly, and safe. And with that, Iceland awaits your arrival.
Sigurður Sindri Magnússon is Owner of Deluxe Iceland. Deluxe Iceland is an authorised luxury travel agency and tour operator based in Iceland.
If you would like to be a guest blogger on A Luxury Travel Blog in order to raise your profile, please contact us.
Did you enjoy this article?
Receive similar content direct to your inbox.