Last night's surprise Northern Lights were breathtaking. The KP index showed low activity and it was forecast to be quite cloudy. And yet, in the middle of night, they appeared over Reykjavik, drowning out the sporadic street lights.
It got me thinking.
In Iceland right now, you need to do a test on arrival, quarantine for 5 days (though you are allowed to go for isolated walks) and then do a second test before being allowed to travel freely. To many, this is a good reason not to come to Iceland just yet. After all, who wants to be stuck indoors for the first 5 days of your holiday? Well actually, if you pick the right quarantine friendly hotel you could well be treated to the Northern Lights each night and tranquil nature walks each day. You will still need to wait until quarantine is over before you can for example, hike on a glacier or discover a blue ice cave. But the vast open spaces in Iceland really do mean that solitude can be realised inside and outside your hotel room.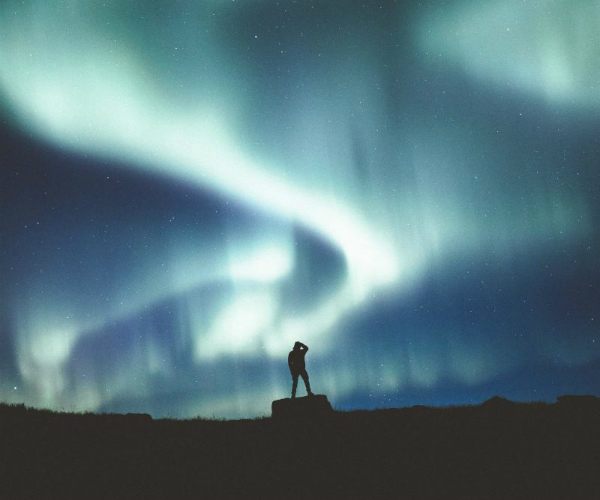 So this quick run down of just 3 spots in Iceland will celebrate the areas themselves. These places are as ideal for their Northern Lights hunting as they are for quarantine friendly day time activities. I've intentionally stopped short of suggesting specific hotels or guesthouses as the list is being constantly updated. There are almost 400 options so far.
The locations
Ok, so technically you can travel to anywhere in Iceland from when you arrive but perhaps it's best to be sensible about this. Anything more than a half day's drive is a little unnecessary and if you are paying for a private taxi then it can be a little expensive. All you should be trying to achieve with your quarantine hotel is that it's away from street lights and has walking options nearby with picturesque scenery. You don't have to go far to get that in Iceland. So I've picked my 3 favourite spots within close proximity to the airport and capital city.
1. Reykjanes Peninsula (1 hour from the airport in most directions)
2. Snaefellsnes Peninsula (2.5 hours north of the airport)
3. South coast of Iceland (starts 1.5 hours east of the airport)
The Reykjanes Peninsula
This first area is arguably the best for your first quarantine. Depending on where you choose to stay you are merely minutes away from solitude. Once you finish your 5 day quarantine you are also ideally located near the world famous Blue Lagoon, The LAVA Tunnel and Reykjavik itself.
The reason I choose this location, especially the south side of the peninsula, littered with forgotten lighthouses, is because of the other worldly terrain. Effectively, no matter where you choose to sleep you will be surrounded with barren, volcanic landscape.
Very different from any other holiday you may have taken in the past. The lava fields that have continuously flowed over this geothermally active part of the country have many hidden treasures to reveal on your walks. The multicoloured rock types, sharp and jagged shapes and the steam vents that you may encounter look more at home on Mars. You may even discover a few unblemished lava caves far from the commercial versions that require paid entry.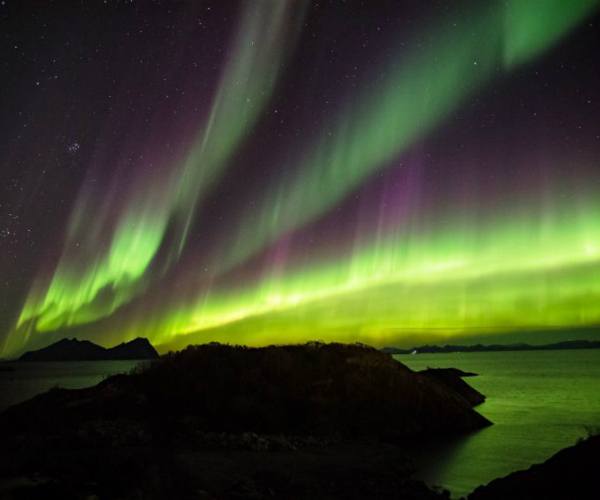 To top it all off, you are treated to an unencumbered view, with the distant lights of the capital city having no effect on your chances of seeing the Northern Lights. Some of the best displays I've seen were in this area.
Snæfellsnes Peninsula
Don't be fooled by the similar sounding names. The Snaefellsnes Peninsula has its own unique characteristics. Namely, glacier scarred mountains, broken sea cliffs and black sand beaches to keep you amused during the day.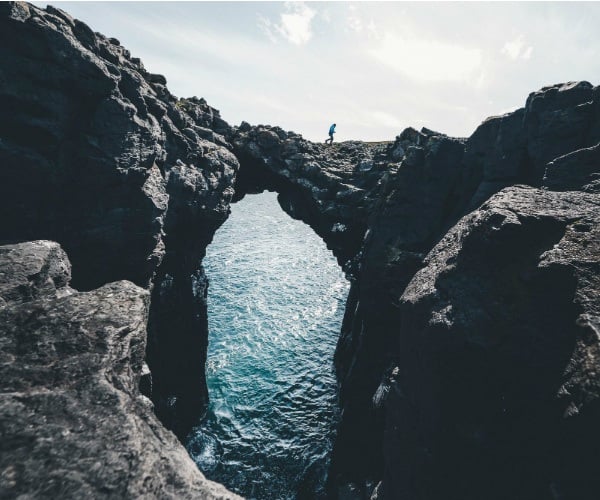 My thoughts on this area is to pick a spot as close to the shore as you can. Then the vertiginous walks along the sea cliffs with cracks and holes dotted around the path are right on your door step. To watch the turbulent waves smash against the rocks from the comfort of your own hotel room is quite therapeutic as well.
Arnarstapi in the south west of the peninsula is a particularly great spot as it boasts black sand beaches, moss covered lava fields, basalt columned sea cliffs and the acclaimed Snæfellsjökull volcano. This area is the setting of Jules Verne's Journey to the Centre of the Earth. You will understand why when you acquaint yourself with the area.
Even before the quarantine rules were put in place many tourists and tour companies would venture towards this lesser explored part of the country for 2 or 3 nights to search out the Northern Lights.
South coast of Iceland
This 'area' is a little harder to define as it basically covers a 300km coast line. Some sections are punctuated with glaciers and ice caps, others – active volcanoes, while other sections are better known for their black sands and icebergs. One thing is for sure, the south coast has it's pick of isolated areas.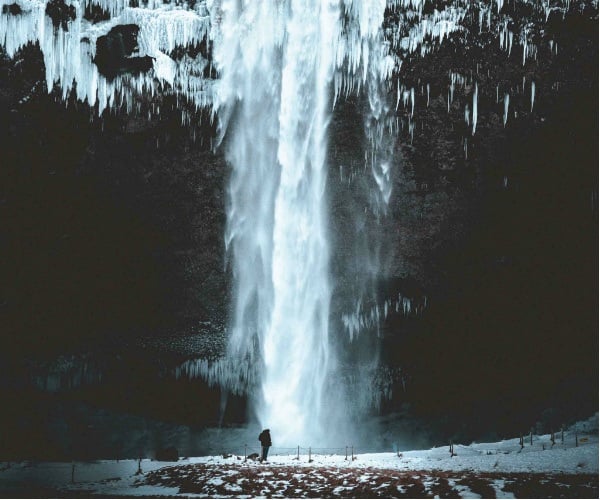 Two spots that might appeal a little more than others though is the tiny town of Hveragerði. This town is on top of one of the most geothermally active areas in the country and plays host to the famous Reykjadalur hot river and many other hot pools.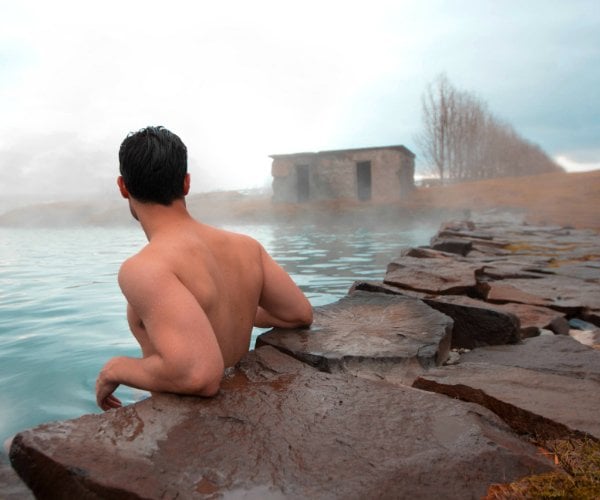 On a chilly day natural steam can be seen coming from the manhole covers on the street as much as in the mountains surrounding it. I'll tell you this for free, watching the Northern Lights in your own private hot pool with a locally brewed Icelandic beer is hard to beat.
Another spot I would potentially suggest is near the famous Skógafoss waterfall.
If you are a Game of Thrones, Vikings, or, more recently a Eurovision fan, then this 200ft waterfall will be quite familiar to you. Saying that, 5 days is a very long time to be staring at one nearby waterfall, regardless of its beauty. However, what you might not know is that this waterfall marks the start of the famous highland trail, Laugavegur. Within minutes of walking the 300 or so stairs to get above Skógafoss and you are greeted with another waterfall, and another, and another, and another. You get my point. The view from this higher vantage point is incredible too, with the active volcano, Eyjafjallajökull, being the backdrop for many of your walks. A little lower to the ground there are other hidden waterfalls like Kvernufoss, which you can even walk behind.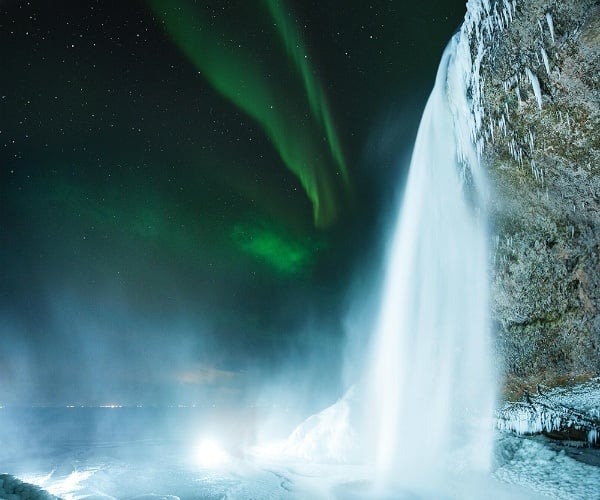 Then to top it all off, seeing the Northern Lights dancing above one of these waterfalls is quite spectacular.
Notable mentions
There you have it. If you are planning to come to Iceland while this temporary restriction is in place then I hope you'll agree that you won't get bored. Oh, and Iceland has a 97% coverage for cell and internet service so Netflix will still be available in between too.
A few spots I didn't mention above are good alternatives too but with a few caveats. The Jökulsárlón glacier lagoon in the south east is an unbelievable place to hunt the Northern Lights. With icebergs clinking in the foreground and green rhythmic ribbons floating in the background. It's a little far away to travel on your first day though (around 6 hours in good weather).
Húsafell, in the west of Iceland, with the famous strongman 'Húsafell stone' is a picturesque farming area with some great hikes to keep you occupied. I didn't include this as many of the activities in the area require you to be out of quarantine like horse riding and snowmobiling. And finally, the Golden Circle, only 45 minutes from Reykjavik, is arguably the most popular spot in Iceland with its erupting geysers, thunderous waterfalls and broken tectonic plates. The reason this isn't included is that these spots can be filled with tourists and hence would be difficult to maintain a social distance. You'll just have to see these 'notable mentions' once you come out of quarantine. Not a bad compromise.
Ryan Connolly is Co-Founder of Hidden Iceland. Hidden Iceland specialises in private trips, taking you to some of the hidden gems of Iceland with a passionate and experienced guide.
If you would like to be a guest blogger on A Luxury Travel Blog in order to raise your profile, please contact us.