Faiyum is one of the most beautiful cities in Egypt, located 100 kilometers southwest of Cairo. The name is spelled in a variety of ways, and it can also often refer to Faiyum Oasis which is actually just the capital of the governorate. From history and culture to fun and beauty, it's very difficult for anyone not to enjoy this majestic place. While there are many places to go and things to see in Faiyum, we'll let you in on further details on 10 amazing attractions that you shouldn't miss, where you can also enjoy looking at a magical moonlit sky and do many different activities with family and friends.
1. Whale Valley
What is now a desert valley containing fossils and skeletons of extinct whales and rock formations was once a tremendous sea filled with marine life. This bumpy road is best reached and enjoyed in a 4×4 vehicle which you can book prior to your journey. This UNESCO World Heritage site represents the evolution of an ocean mammal and their transition. If you enjoyed browsing through the Valley of Whales, you might also be interested in checking out Wadi El-7itan Museum which also holds many extinct whale skeletons.
2. Tunis Village
On the way to Wadi Rayan is the small village of Tunis. This colorful and beautiful village is famous for its pottery, thanks to Evelyne Porret; a Swiss woman who opened a pottery studio to teach locals and also visitors how to make pottery. Tunis village overlooks the edge of the desert as it is located on a hill facing a salt water lake. There are many activities to do other than pottery, such as horse-riding, bird-watching, and Safaris. Don't miss a chance to stay at this village, as it's a peaceful place which is surely to make you forget about all your worries.
3. Wadi Rayan
This unique area is one the most famous protected areas in Fayium. It's known for its man-made lakes and springs. There are two separate lakes in Wadi Rayan; upper lake and lower lake connected with beautiful and breathtaking waterfalls. The waterfalls are considered to be the largest in Egypt. You can also check out many archeological remains and fossils found near the area is Gabal Manqueer Al Rayan. This beauty is now a nesting ground for birds and a natural reserve for horned gazelles, which are known to exist nowhere else.
4. Jabal El Medawara
This amazing rock formation contains three distinct summits, with other lower points to the west. The name translates to "Round Mountain", although it is considered to be more of a hill than a mountain. Jabal El Medawara is best known for sand activities, such as sandboarding and hiking. Make sure to visit a place that is perfect for an adventure, as well as a little bit of peace and quiet. You can marvel at the twinkling stars lit by the moon at night while roasting marshmallows and having a B.B.Q. lunch.
5. Lake Qarun
Fayium has a lot of places with amazing wildlife and natural reserves, one of which is Lake Qarun. This popular site is famous for having many species of bird life known to rest there during their winter migration. The water is not a big swimming spot and it also suffers from increasing salinity as it sits 45 meters below sea level. Nevertheless, it's a refreshing and magnificent view. You can find a few cafes on the edge of the lakes where you can take a break and marvel at the beauty of the lake and all the bird species it fosters.
6. Qasr Qarun
Qasr Qarun or 'the Palace of Qarun' in English is a well-preserved Ptolemaic temple. It's located close to the edge of Lake Qarun and is the original location of the ancient town of Dionysias. The temple is considered the most interesting structure still standing amongst ruins and it is sometimes refered to as the 'Temple of Stone'. The temple is made of yellow limestone blocks and it has been restored partially by the Egyptian Antiquities Service. Check out the interior site gallery with a complex structure of rooms, corridors, stairways, tunnels and rooms in different sizes and at different levels.
7. Kom Oshim
Karanis is the ancient name for Kom Oshim, which was built by the Ptolemies in the 3rd century B.C. This is the largest Greco-Roman city in Fayium and the city today includes two temples remaining and a museum. The temples were dedicated to the crocodile Gods and a Roman bath. The museum, on the other hand, has two levels exhibiting collections from the Prehistoric era to the Greco-Roman one. Make sure to take the time to visit this museum if you're interested in learning about the culture and history of Fayium.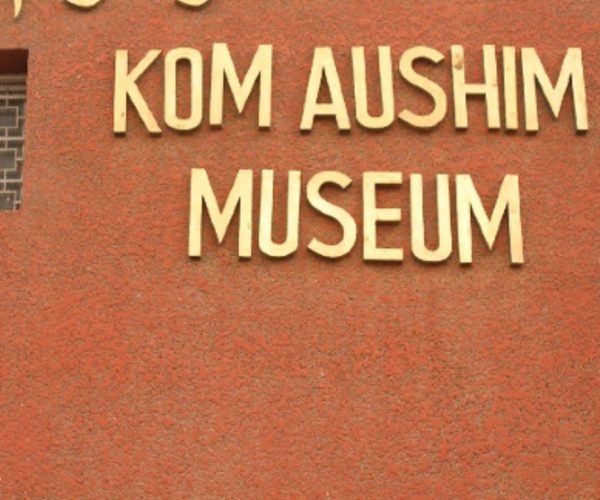 8. El Lahun Pyramid
While the Pyramid's actual name is 'Pyramid of Senusret II', it is often referred to as the Pyramid of Lahun because it's located there. The Pyramid was constructed in the 12th Dynasty for the Pharaoh Senusret II who was placed in the tomb after his death. The Pyramid was made of mud bricks supported by a limestone base, unlike the Pyramids of Giza. The structure also is encased by an outer layer of limestone to protect the mud bricks within.
9. Hawara Pyramid
Made for Amenemhet III of the 12th Dynasty, the Hawara Pyramid is located east of the Fayium Oasis. The Pyramid is built of brick stones and coated with limestone. Before crumbling into ruins, the Pyramid of Hawara was a 58-meter-high structure. The village of Hawara in the same area is a destination you shouldn't miss during your visit Egypt, where archeologists unearthed many portraits known today as 'The Portraits of the Fayium'.
10. Magic Lake
Located in Wadi El Hitan is one of the most incredible lakes in the world. Surrounded by desert is a lake that changes colors several times each day depending on the sunlight it reflects and is the reason why it's called 'Magic Lake'. The Magic Lake also contains minerals that can help treat patients of rheumatism. You will not regret visiting this gorgeous scenery where you can go swimming or simply enjoy sitting by an amazing waterfall. Other activities can be done in the through the desert.
These attractions are just a glimpse of the magical adventure you can experience during your visit to El Fayium in Egypt. You will also find a variety of large bazaars where you can shop for souvenirs and other antique items, as well as mosques, baths and a weekly market. Plan your next visit around this amazing and fun city. Enjoy doing different activities and taking part in unforgettable adventures, while also appreciating the history and culture of the city.
Sherif Khalil is Owner of Dunes & Beyond. Dunes & Beyond offers luxury tours, Nile cruises and desert safaris in Egypt.
If you would like to be a guest blogger on A Luxury Travel Blog in order to raise your profile, please contact us.