As American historian, author and activist, Mary Ritter Beard once said, "travel is more than the seeing of sights; it is a change that goes on, deep and permanent, in the ideas of living". Sustainable travel makes this true not only for those people visiting a new place, but also for those who call that place home. As a sustainable travel option, a Kenyan safari emphasizes the quality (not quantity) of the wilderness and wildlife, partnerships between safari camps and neighbouring communities, and social entrepreneurship and community development that helps people thrive.
Sustainable tourism credentials for the country
Kenya has worked hard at finding a balance between communities, tourists and conservation to ensure the wild stays wild for as long as possible. About eight percent of its total landmass falls under management of the Kenya Wildlife Service, which looks after the country's 22 national parks, 28 national reserves, and five national sanctuaries. This land has been set aside by the government with the express purpose of protecting Kenya's biodiversity. These areas are important as they provide a space for fauna and flora to exist naturally, and they give people the opportunity to experience this wilderness first-hand.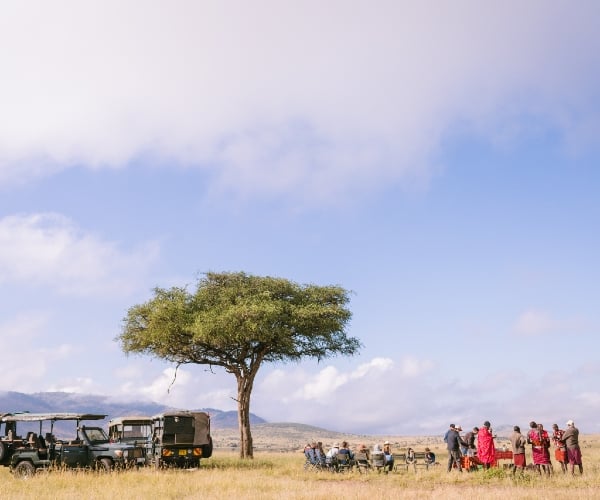 Along with prioritising land for national parks, reserves and sanctuaries, Kenya was one of the first countries that saw the successful and sustainable co-existence between wildlife and communities living near to these areas. Private conservancies involve partnerships between the safari camps, land leasing and local communities, that own land next to national parks.
For guests staying at a camp in a conservancy, it is an exclusive and private safari experience with less traffic, secures a place for nature to thrive, and supports local communities directly. These conservancy partnerships can be important in reducing conflict between farmers and predators, particularly when livestock is the sole source of income for local communities.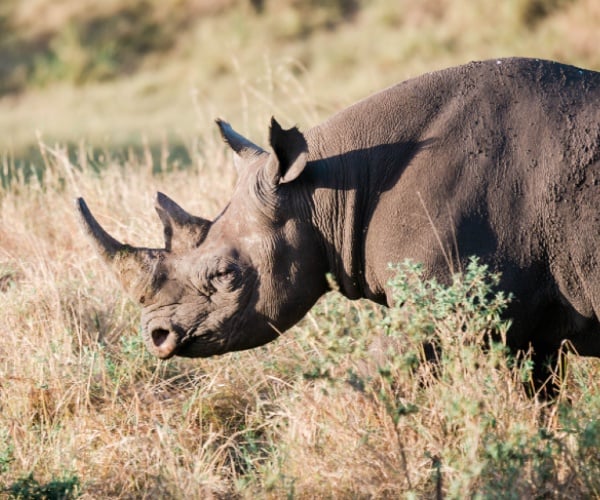 In 2017, when manufacturers appealed a ban on single-use plastic bags in Kenya, they were overruled in favour of the environment being top priority. This was one of the world's toughest bans on single-use plastic bags, with huge fines or a four-year prison term for those caught using them. It was a big step towards cleaning up Kenya's cities and protecting the country's natural environment and those that call it home. Then, in 2020, another landmark ban on all single-use plastic in conservation areas came into effect. This includes bottles, straws, containers, cups, cutlery and food packaging.
Sustainable safari camps with low impact, high quality experiences
Many safari camps in Kenya's top wilderness destinations have been constructed following sustainable building design principles. Camps that are built using temporary structures and locally sourced materials have minimal impact on the surrounding environment while they are up and running. And, if ever they need to be removed, they can be taken down completely and the environment will return to its original state.
Of course, many camps make use of Kenya's sunny weather and run partially or completely off a solar-power farm, while on the other hand, water is managed smartly in order to conserve this finite resource. Having a garden on the grounds, helps reduce the camp's carbon footprint that would come from transporting fresh produce from far.
Smaller camps – generally those found in private conservancies – that limit guest numbers aren't doing so just as a luxury; it serves an important sustainable purpose. By restricting how many guests are accommodated in the camp and how many vehicles are present at any one wildlife sighting, the safari experience is sustainable throughout.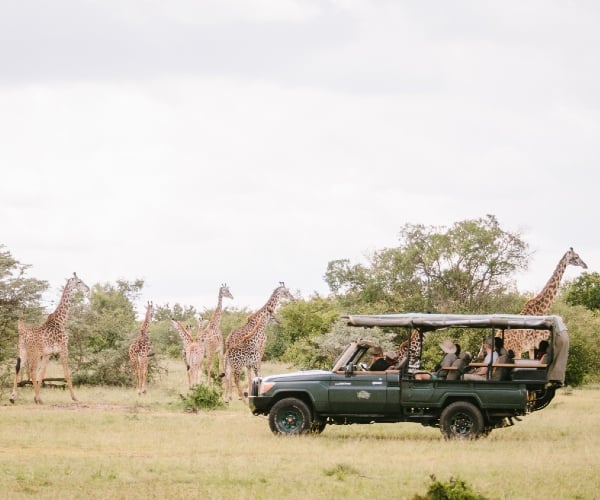 There are also other ways of exploring the wilderness that don't require the engine of a vehicle. For instance, stepping out on a guided bush walk in Kenya's Maasai Mara National Park is an excellent way to discover the smaller animals, insects and details you may never have known existed. Whether you go for a few hours in the morning or the whole day, this is an absolutely eco-friendly activity as well!
Sustainable tourism committed to thriving community and conservation projects
Tourism can't be sustainable without community support. The Kenyan safari experience is as much about engaging respectfully with the cultures and traditions of local communities as it is about spending time in the wild and spotting game. When local people benefit through real economic empowerment, such as a small enterprise of beadwork and other traditional handicrafts made and sold by women at markets, that is when sustainable travel is working.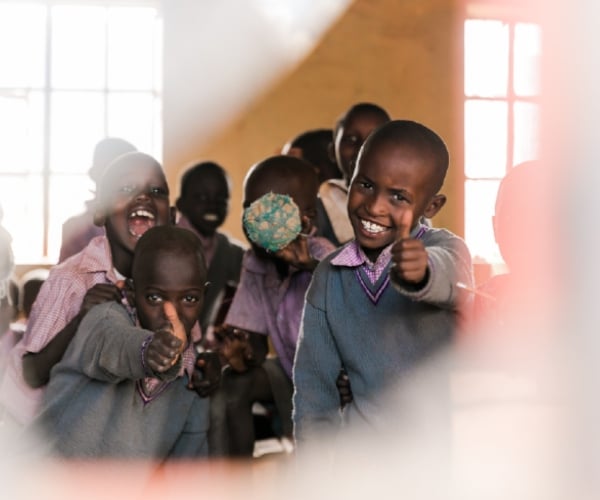 Equally important are the community-based initiatives that are often only made possible through the resources and funds brought in through tourism avenues. Establishing infrastructure like medical facilities and schools is vital to the health and well-being of local people. It is part of how sustainable tourism can create better, brighter futures for those that need support.
---
IMPORTANT NOTICE:
If you are reading this article anywhere other than on A Luxury Travel Blog, then the chances are that this content has been stolen without permission.
Please make a note of the web address above and contact A Luxury Travel Blog to advise them of this issue.
Thank you for your help in combatting content theft.
---
And support is needed for both Kenya's people and its wildlife species, many of which are under severe threat on various fronts. From the revenue, interest and investment that comes out of sustainable travel in Kenya, natural habitats can be restored back to their pristine condition, biological diversity can be re-established and protected, and anti-poaching units can be equipped with the latest technology and expertise to secure wilderness areas.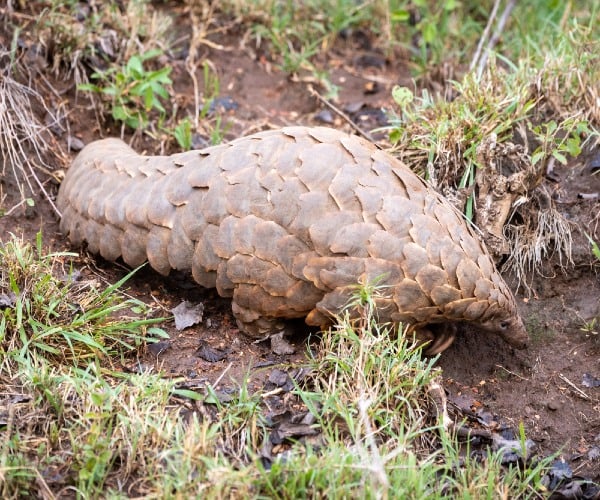 For guests staying at safari camps that champion this aspect of sustainable travel, they have the opportunity to be empowered with information about the importance of long-term positive change in wildlife conservation and environmental protection. Guest activities can be hands-on, like participating in a reforestation seed disbursal bushwalk experience, and identifying animals in the area with a group out on foot. Then, there can be more traditionally educational activities such as talks about endangered species like vultures, pangolins and rhinos.
Travel can be about so much more than arriving at a destination, seeing 'the sights' and leaving with a bucket-list item ticked off. As a sustainable travel option, a Kenyan safari can prioritise guest experience and a prosperous camp business while also working towards successful wildlife conservation, social entrepreneurship, and community development.
Calvin Cottar is Director and Owner at Cottar's 1920s Safaris. Cottar's 1920s Safaris is an award-winning luxury 1920s safari camp and private bush villa located in the famous 'seventh' natural wonder of the world, the Maasai Mara in Kenya, and owned and managed by the oldest established and continuing safari family in Africa.
If you would like to be a guest blogger on A Luxury Travel Blog in order to raise your profile, please contact us.