Home > Travel Guides > United Kingdom > England Travel Guide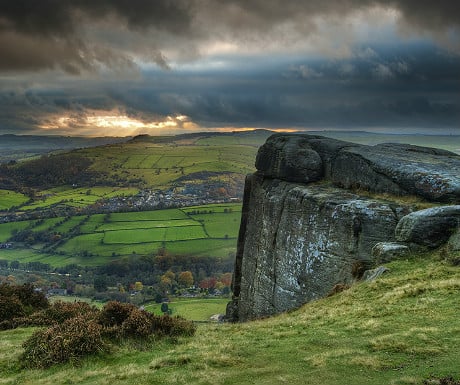 LUXURY TRAVEL
England Travel Guide
The largest of the countries which makes up the United Kingdom, England is a fascinating country to visit where its history survives alongside modern metropolises and exciting new attractions. England is where you'll find London, the capital of the United Kingdom. But it's worth exploring further to get the most out of this large and varied country which has great food, great places to stay, traditional countryside, large national parks and wonderful coastal scenery.
Introduction to England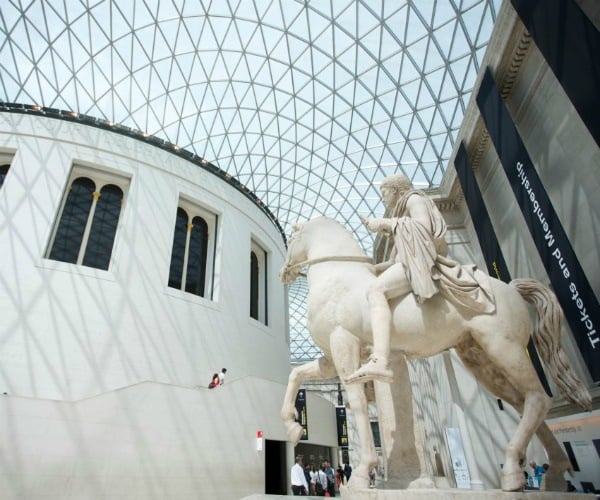 As one of Europe's most visited countries, England is full of inspiring and impressive places to enjoy. Making up one part of the United Kingdom, it stretches over much of the island known as Great Britain, with Wales to the west and Scotland to the north. London, the capital, is in England's south east corner. Yet elsewhere you'll find many historic and fascinating cities, wide open spaces, mountain ranges and interesting attractions.
After London, the main cities in England are Birmingham, Manchester, Bristol, Leeds, Newcastle and Liverpool. Each is made up of large central areas, with unique architecture, shopping, entertainment and nightlife. Then there are many smaller cities and towns, some of which are worth a visit in their own right – cities such as Cambridge, Oxford, York, Canterbury, Durham and Nottingham.
Getting around England is thankfully easy and affordable, with good road, rail and air networks. It's also easy to find good places to stay, and fantastic food and drink options.
London
The largest city in England, and capital of the United Kingdom, is London. It is one of the world's most visited cities, and for good reason. Here the history of the country is played out, through the mighty River Thames which runs through the city's heart, and the monuments all around like the Tower of London, St Paul's Cathedral, Big Ben and the Houses of Parliament, Westminster Abbey and Shakespeare's rebuilt Globe theatre.
London is historic, being founded by the Romans about 43AD, with some remnants of this past and its thriving medieval and Victorian periods still visible today. Yet London is also a city of the future. Its commercial heart is made up of inspiring architecture and modern skyscrapers – none as tall as The Shard, which is the tallest building in the country.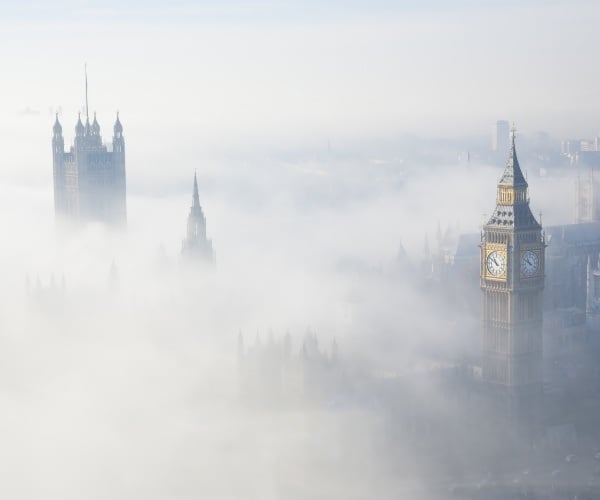 London is where some of England's best dining, drinking and entertainment can be found, including the famous West End theatre district, lively Covent Garden and Leicester Square, the Royal Albert Hall and the O2 Arena.
History of England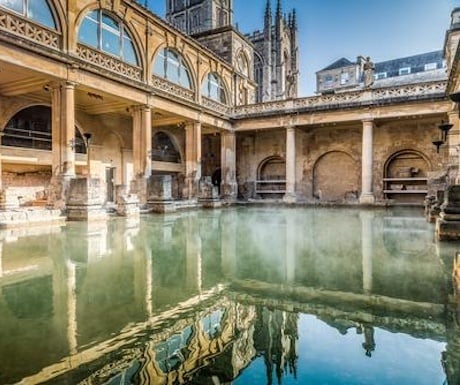 England is an incredibly historic country with some ancient landscapes and monuments dating its inhabitants back tens of thousands of years.
The England we know today was inhabited by the Romans from 43AD when many of today's towns were founded, included London. They also brought modern road and trade systems.
When William the Conqueror invaded England in 1066, a Norman dynasty was established, leading to the construction of hundreds of castles, the most famous being the Tower of London which still stands.
Later royal houses established themselves, with many of England's most famous kings and queens ruling as a result. However, all has not been without trials, and England had its own civil war between 1642-1651 where the country briefly became a republic.
United with Scotland and Wales since 1707, and now forming the United Kingdom along with Northern Ireland, the history of England has largely been the joint history of a combined set of similar nations.
England has always been the capital of the UK, and its people have been responsible for revolutions in industry, such as the invention of the railways and many other proud traditions. Its royal families have also included some of the world's most famous monarchs, like King Henry VIII, Queen Victoria and Queen Elizabeth II.
Where to stay in England
A great place to begin your visit to England is London, with its many attractions, hotels, entertainment options and large transport hubs. Visiting this city is essential if you've never been to England before. But it is not all that England has to offer and, if you have time, you should explore other parts of the country.
Other major towns and cities worth visiting include Manchester, York, Newcastle, Leeds, Brighton, Bristol and Liverpool. The history of the country plays out in each of these places, with many old buildings open to visit, plus museums and other attractions. You'll also find places to shop and lots of evening entertainment options and great places to eat.
England also offers plenty of open space and access to nature. To enjoy these areas and experience traditional English landscapes, people, buildings and food, head for popular areas like the Lake District, North Yorkshire coast, the Peak District in Derbyshire or the Norfolk Broads which is easy to reach from London.
Finally, for warmer weather, the 'English Riviera' in the south west of the country is a lovely place to visit. Towns like Padstow, Truro, Penzance and St Ives are great places to base your stay.
Wherever your visit to England takes you, you'll find a great selection of hotels and accommodation options for all tastes and price ranges.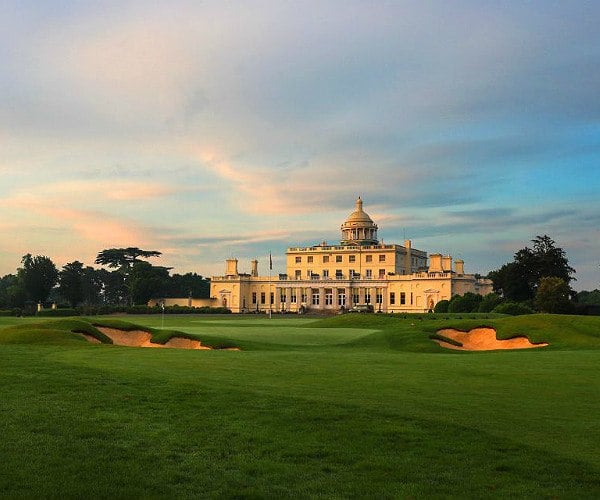 Accommodation in England
England has lots of different accommodation options, including some of the world's most lavish and luxurious places to stay.
In London you can find everything from budget hotels to luxury townhouses like Hazlitt's and The Zetter Townhouse. Then there are the capital's large luxury hotels, like Claridge's, the Sheraton Grand Park Lane, The Ritz and Dukes London.
In England's other main cities, top hotels include King Street Townhouse in Manchester, Malmaison in Newcastle, Titanic Hotel in Liverpool, Hyatt Regency in Birmingham and Bristol Harbour Hotel.
If your visit takes you to the popular south west of the country, some lovely hotels and resorts include St Edmund's House in Padstow, Merchant's Manor in Falmouth or the stunning views from Boskerris Hotel in Carbis Bay.
There are some incredible historic places to stay all over England, invoking that sense of the country's past. From medieval castles to traditional cottages and inns, country manor houses and even buildings associated with the industrial revolution. Hartwell House in Buckinghamshire was the former home of Louis XVIII, while Bagdale Hall in Whitby combines two Tudor buildings oozing history. Wood Hall Hotel & Spa in Wetherby boasts the best views in Yorkshire, while at Amberley Castle in West Sussex you can stay in 900-year-old rooms, with stylish spa bathrooms and a wonderful restaurant.
Places to visit in England
The most obvious place to visit in England is London. Here you'll find some of the country's best attractions, like the Tower of London and Tower Bridge, Buckingham Palace, St Paul's Cathedral and Westminster Abbey, the West End theatres and Covent Garden, shopping districts and the famous Big Ben watching over the UK government. London is home to the country's largest airports, and has an extensive transport network making it easy to get around, and thousands of hotel options.
But make sure you plan to visit other places and not just rely on London to give you the full experience of England. Only a short distance away are some incredible historic and pretty cities, like Oxford and Canterbury.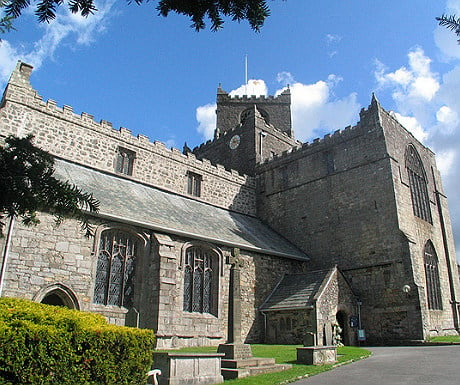 In the south west you'll find England's Riviera, the warmest and sunniest part of the country, in the counties of Cornwall and Devon, where you can enjoy quaint seaside villages and lovely beaches. On the way you might stop at Stonehenge – one of England's most visited attractions, representing the oldest known settlement of this island, dating back over 5,000 years. Bristol and Bath are also important cities, the latter with a strong Roman heritage.
North east of London is East Anglia, a remote region which is home to the Norfolk Broads National Park, made up of lovely waterways and landscapes.
Birmingham, England's second-largest city, is a multi-cultural centre of commerce, shopping and entertainment. But venture out into its surroundings and you'll find the town of Warwick with its huge castle, and Stratford-upon-Avon, where William Shakespeare's home is still standing and open to visit, followed by one of his plays at the Royal Shakespeare Company.
Manchester is another of England's larger cities. It has grown to become one of the most desirable cities to live in, yet is built on a heritage of industry and commerce. Nearby is Liverpool – one of England's most cultural cities, which spawned many musical acts, including The Beatles, and has an important maritime heritage.
The central spine of England is made up of various rural areas which are perfect for a rural retreat or outdoor activities. They include the Derbyshire Dales, the Pennines, and the Yorkshire Dales.
Northern cities of note include Leeds and Newcastle-upon-Tyne, both famed for their nightlife and entertainment, plus York and Durham – two small cathedral cities which ooze charm and history.
In the north west corner of England is the Lake District National Park. This area of outstanding natural beauty features the country's largest lakes, its tallest mountains, and some of its loveliest villages. Outdoor recreation like watersports and walking area popular here, or you may just want to relax in a traditional pub, a boutique bed and breakfast, or spa retreat.
Finally, the northernmost county of England is Northumberland. Bordering Scotland and the North Sea, it has seen its fair share of violent history, leaving a trail of ruinous castles and fortified houses, along with traditional villages, the iconic Holy Island, and magnificent seafood to enjoy.
Things to do in England
Starting in the north of the country, England has lots of open spaces to enjoy. Northumberland, the northernmost county, has a wild coastline littered with romantic and ruinous castles, sleepy villages and lots of pretty harbours where walking, relaxing spa stays and traditional meals are recommended.
In the north west, the Lake District is one of the country's most visited outdoor areas. Famed for its many large lakes and England's highest peaks, it is a wonderful landscape with lots to offer, from outdoor activities, boating, walking, spas and family attractions.
The traditional seaside resorts of Blackpool and Scarborough may have faded since their glory days, but never fail to attract families and those who love sea and air attractions like the Pleasure Beach theme park.
Across the north, cities like Manchester, Leeds and Liverpool are popular for weekend breaks, with museums, fine dining, shopping and essential places to visit like The Cavern Club where The Beatles first honed their craft.
The historic city of York is an essential stop-off point in the north of England. Briefly the country's capital, this walled city features the twin towers of Northern Europe's largest gothic building in York Minster, the enchanting medieval Shambles shopping street, and the huge National Railway Museum.
The Midlands is a historic region and powerhouse of industry. Remnants of industrialization are everywhere, but so are iconic structures like Warwick Castle which is a great day out for all. A short distance away the 1564 home of the world's most famous playwright, William Shakespeare, can be visited in Stratford-upon-Avon, before taking in one of his plays at the Royal Shakespeare Company's theatre.
Also in the Midlands is Alton Towers – perhaps the country's best-known theme park, and a fantastic day out for all the family with its thrilling rollercoasters and indoor waterpark.
The east of England is flatter than the peaks and moorland found elsewhere, but its coast boasts many lovely towns like Cromer and Great Yarmouth, and inland is the Norfolk Broads National Park. At Cambridge, home of one of the most famous universities in the world, you'll also find interesting museums and architecture. Just to the south is the impressive Imperial War Museum's Duxford site, where many of the world's most famous aircraft are on display.
Oxford is another of England's most famous cities. Its compact nature makes it perfect for walking around, taking in the many colleges and lovely architecture. The beautiful Bodeleian Library is one of the oldest in Europe and open to visit, and the Pitt Rivers Museum is an ethnographical feast for the eyes with millions of objects in its collections.
England's south west is home to the city of Bristol with its lovely riverside setting, cathedral and impressive views from Cabot Tower. However, 13 miles south is the UNESCO World Heritage City of Bath where Georgian architecture is built on ancient Roman history. It's worth taking a guided tour of this city, or at least exploring the Royal Crescent, the sights related to Jane Austen, and spending time relaxing in its namesake Roman spa baths.
While in Somerset, the ancient landscape of Glastonbury should be explored. If you manage to get hold of tickets for the summer Glastonbury Festival you won't be disappointed. But visiting its Tor, abbey and the supposed grave site of King Arthur and Guinevere is also special.
England's southern coast includes the lively and sunny resorts of Poole, Bournemouth and Brighton, which have always been popular with visitors keen to take in the beaches, sea air and many fine seafood restaurants and family attractions.
In Kent, in England's south-east corner Hever Castle and Leeds Castle are impressive attractions, as well as the Spa Valley Railway in Royal Tunbridge Wells, and the historic cathedral city of Canterbury.
Moving on to London, many of England's most famous and important attractions can be found. Among its older buildings are the Tower of London, its Roman walls, St Paul's Cathedral and Westminster Abbey, and the reconstruction of Shakespeare's Globe Theatre.
Its museums are also world class. The British Museum houses collections from all over the ancient world, while the Victoria & Albert Museum is the leading place to see the history of art, design and performance. A guilty pleasure for many is Madam Tussauds with its lifelike waxworks of the world's rich and famous, while kids will marvel at the dinosaurs and other exhibits in the Natural History Museum in Knightsbridge. In the east of the city a visit to Greenwich reveals the National Maritime Museum and the Royal Observatory where the meridian of world time originates.
London has some of England's best shopping districts, including Knightsbridge with Harrods and Harvey Nichols, Oxford Street, Covent Garden and the market at Petticoat Lane.
London is, of course, where the West End theatre district and many other world-class entertainment venues offer all kinds of performances, with restaurants and bars throughout the city a great attraction.
Food in England
England is increasingly growing in stature as a nation which produces some of the world's best food. This is often the result of traditional and regional dishes evolving into unique and desirable dishes, and often as a result of the influences of people from many nations living there.
In London and most large towns and cities, cuisine from all over the world is available through some great restaurants. Many bars and pubs also serve food, but look out for recommendation to avoid any formulaic or standard fayre.
Being a country built on agriculture, England produces amazing food from both the earth and the animals it rears. It is known for good beef, lamb and game, and heartily embraces vegetarians with its quality produce and dishes. The best vegetarian restaurants to try include Mildred's in London, Food for Friends in Brighton, Stem + Glory in Cambridge, and Down the Hatch in Liverpool.
For classic British food, the best restaurants you can try include The Ivy at Covent Garden and The Goring at Westminster (London), Hawksmoor in Manchester, The Star Inn The City in York, Simpsons in Birmingham and The Ox in Bristol.
The influence of the sea is also important to England. While traditional fish & chips is as popular as ever as a quick take-away meal, it's worth finding the places that really pick the best catch and ingredients, like The Magpie Café in Whitby, or The Cods Scallops in Nottingham. Northumberland, Cornwall and Devon have excellent seafood and restaurants, like the Old Boathouse in Amble, No 7 Fish Bistro in Torquay, or Mackerel Sky Seafood Bar in Newlyn.
The English also love to embrace food from overseas. Perhaps surprisingly, for a long time the Indian curry has been seen as the national dish thanks to its popularity as both a weekend takeaway treat or meal at one of the many Asian restaurants in every town and city. Chinese food is also very popular. Try Opheem in Birmingham, Taste of Pakistan in Hounslow, London or Asha's in Manchester.
Aside from evening meals, a traditional English dish which has made quite a comeback in recent years is afternoon tea. Usually served, as the name suggest, on an afternoon, it consists of both savoury and sweet snacks on a multi-tiered tray. These could include sandwiches, sweets and cakes. It is usually served with English tea, but coffee is also common. Many upmarket hotels, cafes and restaurants, especially in cities and rural areas, will serve this meal, which is a wonderful way to spend an afternoon.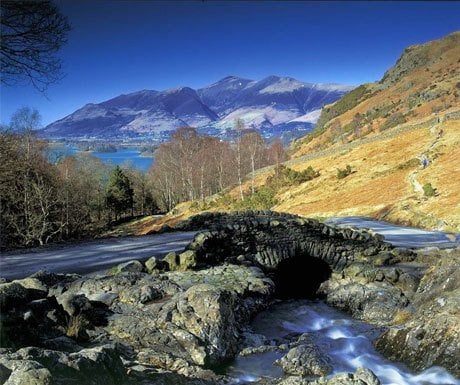 Getting around England
England has an efficient transport network with good coverage over most of the country and beyond. As the country which invented the railway, its network consists of long distance lined emanating from London's main stations to cities across the country, plus those in Scotland. There are also many other lines, colloquially known as cross country routes, which link other cities. Trains on the main lines are fast and modern, with good onboard service and amenities. You should purchase a rail ticket in advance of travel as most stations will not allow you to the platform without presenting one.
Local trains are usually comfortable, with charging points and good accessibility. A period of retiring older train stock recently has ensured a much better experience on England's railways.
Entry into England from other countries is easy, with rail links to Europe via St Pancras Station in London. England is also home to some of Europe's most important airports, with London boasting no fewer than five international hubs – Heathrow and Gatwick are the busiest, and have good links into London itself.
Other major airports can be found at Manchester, Birmingham, Bristol, Newcastle and Liverpool. There is a good domestic air network operating mostly from London Heathrow.
Within the towns and cities of England you'll usually find a good bus network, and often regional trains. In larger cities like London, Newcastle and Liverpool there are underground metro networks. In Manchester, Sheffield and Nottingham there are modern tram networks. Paying for public transport is usually done once you get on board by swiping a contactless card.
Taxis are common all over the country, and Uber has an ever-increasing presence.
When to visit England
England has a mild climate. The best weather can usually be found in Spring, early Summer and early Autumn, when you can expect sunny and warm days. Different parts of the country experience different weather patterns, with the north west often rainy and the south west, including Devon and Cornwall, often experiencing the hottest and sunniest weather. Winters can be cold, but not excessively so.
Some of the best times to visit England are around its popular holidays and festivals, but these can naturally mean that roads are busy and hotels fully booked. Both the Easter and summer (July-September) school holidays are popular times for the British to take a break and visit the seaside or national parks. London is usually busiest in the summer, plus the lead-up to Christmas when people come to shop and there are fun events on.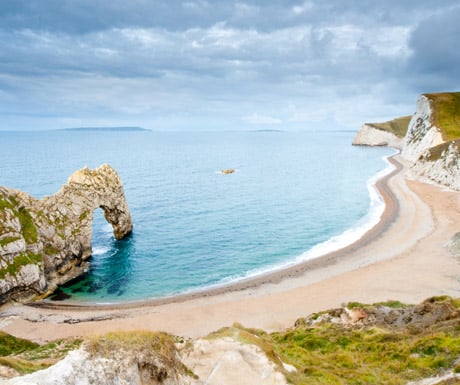 Other important dates include 5th November, when the country celebrates Guy Fawkes Night (or Bonfire Night as many call it). You'll see fireworks being let off and lots of spectacular fireworks shows across the country.
New Year's Eve is also a popular night in England for celebrations and parties, with London's riverside display the biggest.
Trooping the Colour is an important event in London's calendar. This occurs in early June to celebrate the Queen's birthday and you can often catch a glimpse of the royal family on The Mall near Buckinham Palace. A flypast of aircraft often accompanies the event.
Being a sport-loving nation, sporting events feature highly on the calendar for the English and these can be quite a spectacle to witness. They include a number of horse races, like the Grand National and Royal Ascot, the annual Oxford & Cambridge Boat Race, the Henley Royal Regatta, as well as important football fixtures like the FA Cup Final and the Wimbledon Tennis Championships. A number of music, food, outdoors and literary festivals also feature highly, particularly during the summer.
Events in England
January
1st – New Year's Day Parade, London
London Fashion Week
February
London Fashion Week
Dark Skies Festival, Yorkshire
March
Cheltenham Festival (horse racing), Gloucestershire
FT Weekend Oxford Literary Festival
April
Oxford & Cambridge Boat Race, London
Grand National (horse racing), Liverpool
Shakespeare's Birthday Celebrations, Stratford-upon-Avon
23rd – St George's Day, Nationwide
Cheltenham Jazz Festival, Gloucestershire
May
Brighton Festival
FA Cup Final (football), Wembley, London
Chelsea Flower Show, London
Birmingham Pride
Tour de Yorkshire (cycling)
Stratford-upon-Avon Literary Festival
Blenheim Palace Food Festival, Oxfordshire
June
Royal Ascot (horse racing), Berkshire
Isle of Wight Festival
Summer Solstice, Stonehenge, Wiltshire
Wimbledon Tennis Championships, London
Henley Royal Regatta, Henley-on-Thames
Trooping the Colour/Queen's Birthday, London
Taste of London Festival
Pride in London
July
Round the Island Race (yachting), Isle of Wight
RHS Hampton Court Palace Flower Show, Surrey
Formula 1 British Grand Prix, Silverstone, Oxfordshire
Goodwood Festival of Speed, Sussex
The BBC Proms, Royal Albert Hall, London
August
The BBC Proms, Royal Albert Hall, London
Notting Hill Carnival, London
Film4 Summer Screen at Somerset House, London
Bristol International Balloon Festival
RideLondon Cycling Festival
September
Jane Austen Festival, Bath
Last Night of the Proms, Royal Albert Hall, London
Great North Run, Newcastle
London Fashion Week
London Design Festival
Blackpool Illuminations, Lancashire (to November)
York Food and Drink Festival
Heritage Open Days, Nationwide
October
London Marathon
Melton Mowbray Food Festival, Leicestershire
BFI London Film Festival
Cheltenham Literature Festival
Kendal Mountain Festival, Lake District
Winter Wonderland, Hyde Park, London
Leeds International Film Festival
November
5th – Bonfire Night, Nationwide
London Jazz Festival
December
31st – New Year's Eve events, Nationwide
Christmas at Kew Gardens, London
Luxury travel tips
England boasts some of the world's most glamorous locations, so it's only right to make the most of that and enjoy a luxury stay.
Arriving in style, either by private jet or top service airline to one of London's many airports, your next step could be a limo or private driver to the centre of the city and one of its many luxury hotels. These include the Dorchester, Savoy, Le Meridien, or Shangri-La at the Shard. While in London indulge in shopping around the Knightsbridge district, take in the views at the top of the Shard, enjoy a fine dinner at one of the many Michelin-starred restaurants, and top it all with a West End show.
While London has so much to offer the visitor, there are also many cities and attractions within easy reach, like the splendour of Oxford, or the unimaginable history of Stonehenge.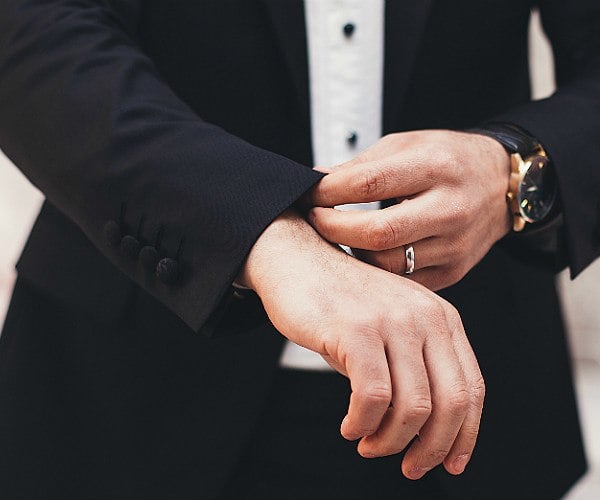 Reaching further, a luxury tour of England might take in the culture of cities like Bath or Cambridge, a tour of its pretty landscapes like the Lake District, Yorkshire Dales and Cotswolds, or its most historic places like Durham, York and Blenheim Palace. Wherever you choose, there are tour organisations on hand to arrange your journeys and accommodation in the best hotels, or you can easily arrange your own using first class train travel and the many luxury hotels and resorts around the country.
Language and culture
England, as part of the United Kingdom as a whole, is a multi-cultural nation with a strong heritage and national pride. In any city or major town you will find people of all nationalities and backgrounds living and working there, drawn to the UK for its open and welcoming stance.
Despite that, English is universally spoken as the national language and is understood everywhere. In different parts of the country you'll hear different accents, with sometimes unusual ways of pronouncing words, or even words you may not have heard before. This gives colour to the people of England and demonstrates their history and influences.
In general the English are known to be reserved and polite, home-loving and sociable. A love of comedy means many will try to make jokes or be lighthearted in conversation. You may find in rural areas that people can be quite traditional in nature, but always hospitable. The English love eating out, enjoy a drink in a pub, an evening entertainment like the cinema, theatre or a sporting event.
It's common to tip taxi drivers, hotel porters and restaurant servers, but not in pubs and bars.
Useful phrases
Quid – Slang for Pound (currency)
Biscuit – Cookie
Jumper – Sweater
Trainers – Sneakers
Knackered – Exhausted
Mate – Friend
Rubbish – Nonsense or Garbage
Blimey – Wow
Bloke – Guy/Man
Smart – Good, as in 'Looks smart'
Fit – Attractive
Brilliant! – Great!
Aye – Yes (Northern England)
Nah – No
Innit? – Isn't it?
Pavement – Sidewalk
Chemist – Pharmacy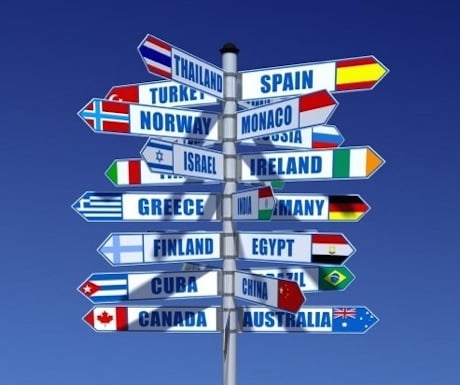 Weather in England
Visiting England soon? See below for the latest weather forecast for England.
ENGLAND WEATHER
Useful information
Timezone
UTC +0 GMT
UTC +1 British Summer Time
Currency
The currency in all parts of the United Kingdom is the British Pound Sterling. See www.xe.com for current exchange rates with other currencies.
Power
The UK operates on 230V/50Hz system and has three-pin plug sockets accepting type G. Appliances with a different voltage, such as those from Europe and the USA, can be used here with the correct adapter.
WiFi
Free WiFi is available in many cafes, restaurants, bars and hotels in Wales, plus tourist information areas, trains, stations and some buses. Some places will limit use without paying for extra or signing up.
Tipping
Tipping in England is welcomed, but not required. For sit-down meals at restaurants and more substantial cafes aim to give around 10%. Often a 'service charge' will be added to your bill (check the printed bill). If this is the case you do not need to leave a tip. It is common to tip taxi drivers (round up to the nearest pound or £5), but not bar staff, hotel staff, in smaller cafes (sometimes there's a tip jar) or hair salons.
Telecommunications
The four main mobile network providers in England are EE, Three, O2 and Vodafone. GSM/GPRS compatible SIM cards are needed and can be bought in some smaller, and most of the larger, mobile phone network stores. European, Asian and US phones can be used here but if you wish to use a UK SIM card, you will need to have your phone unlocked in one of the smaller, independent phone shops.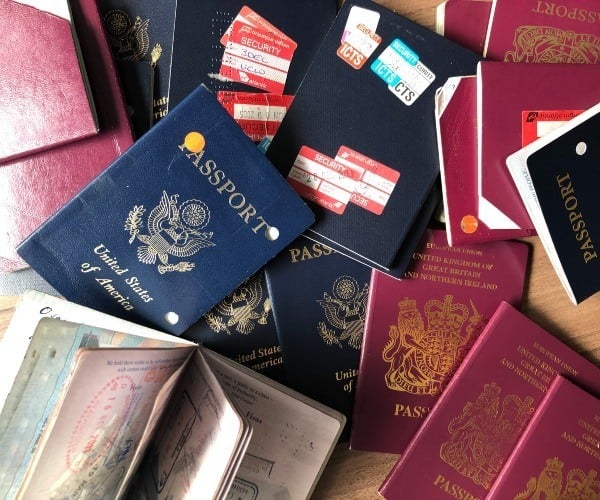 Want to contribute to our travel guides? Please contact us for details…