Home > Travel Guides > United Kingdom > Wales Travel Guide
LUXURY TRAVEL
Wales Travel Guide
Wales is a country of great beauty and history. A part of the United Kingdom, it offers plenty to see and do, from history to rugged coastlines, cosmopolitan cities to traditional villages and countryside. It is a country of culture, luxury experiences and great entertainment. It is also within easy reach of the rest of the United Kingdom, with no border crossings or restrictions on entry.
Introduction to Wales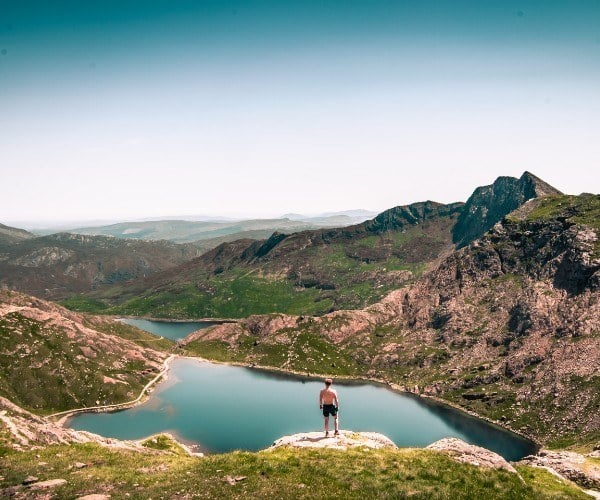 Wales is an often overlooked part of the United Kingdom when pitted against more famous neighbours like Scotland or London, but it packs a lot into a small space and offers some of Britain's most alluring landscapes, coastlines and enjoyable experiences.
Situated on the western edge of the United Kingdom, it borders England along its eastern boundary, with the Irish sea around its northern and western coastline. To the south is the Bristol Channel, facing South West England on the opposite shore.
The main areas of population in Wales are along its southern coastline, where the capital and largest city of Cardiff can be found, as well as other important towns and cities like Newport, Swansea, Port Talbot and Llanelli.
North east Wales is also well populated around the town of Wrexham, which is close to the border with England and places like Chester and Liverpool.
Central Wales is a much more rural place. In the north are the high mountain peaks of Snowdonia National Park and Mount Snowdon itself, while through the centre of Wales are the valleys and rural communities made famous during the country's industrial period. In the south you'll find the hills and landscapes of the Brecon Beacons National Park.
Wales also has a long and beautiful coastline stretching some 1,680 miles around its edges, from the island of Anglesey and the tourist resorts of Rhyl and Colwyn Bay in the north, to the unspoiled beaches and the rocky Pembrokeshire Coast National Park in the south west.
The Welsh people have a strong identity and, while keen to be a part of the United Kingdom, love to express their heritage, language and history.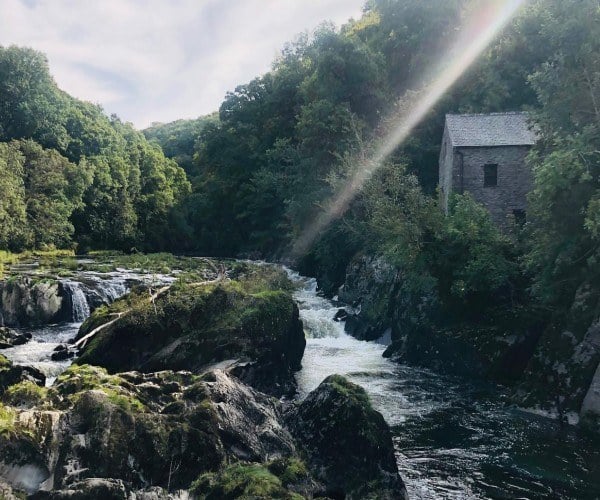 History of Wales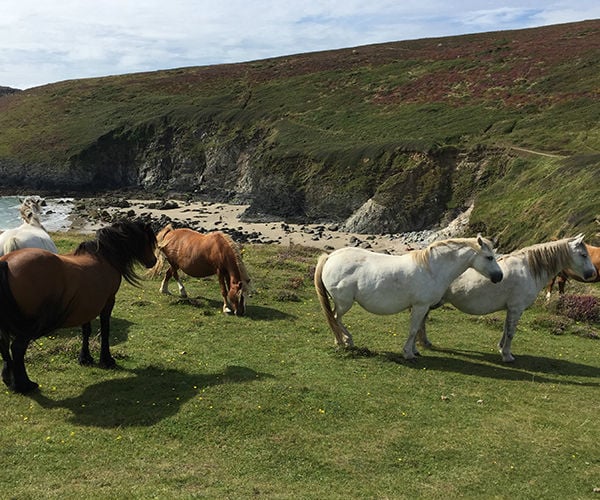 Wales, or Cymru as its residents call it, has been inhabited for hundreds of thousands of years. Yet it was following the Roman occupation of Britain that it began to take on its own identity. A number of smaller kingdoms existed during this time, which at times joined to form one, and then splintered again. Their leader, even then, was known as the King of the Brittons or the Prince of Wales.
When the Normans conquered England, Wales was gradually incorporated. In 1282 this was officially the case when the whole country came under control of King Edward I of England. Since then, whomever is in line for the English (or now the United Kingdom) throne is known as the Prince of Wales.
Since then, Wales has played a willing part in the union which became the United Kingdom, however it has retained its independent spirit and culture even to this day.
During the 18th century Wales experienced a revival in religion, seeing it split from the established church particularly towards Methodism.
It also experienced a huge shift during the Industrial Revolution. During this period Wales became a power house of industry, through coal mining and iron production in particular. What were remote, rural valleys became inundated with new mines and thousands of workers. New towns were established and for a while the country flourished on this industry. Similarly, the towns and cities in the south east of Wales also grew massively on the back of industry.
Sadly a decline in mining since the Second World War led to unemployment in Wales, and increasing cries for independence. However, since 1999 the Welsh Assembly has been in place allowing Wales and its people to largely administer the country in an independent way while still being a part of the United Kingdom.
Where to stay in Wales
Wales is not a large country, but when choosing where to stay you should remember that each region has plenty to see and this can take an entire stay to do justice.
Cities and towns along the south coast of Wales like Cardiff and Swansea can easily be done in a weekend stay, and each have plenty of hotel and accommodation options.
The Gower Peninsula and Pembrokeshire are easy to reach, but have lots to see and do, so try to base yourself in one of the main towns like Tenby or Haverfordwest, or at one of the many excellent small hotels or bed and breakfasts found all over the region.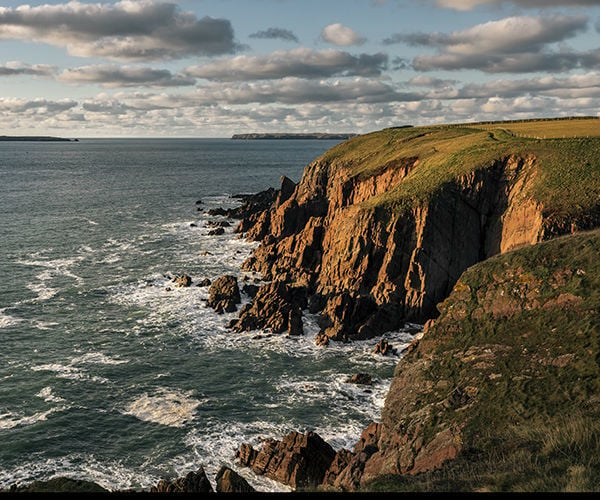 The same goes for Snowdonia – a large, rural region which can take time to explore and do justice. Its best places to stay are around Porthmadog, Caernarfon, Conwy and Llandudno where there are plenty of good accommodation options.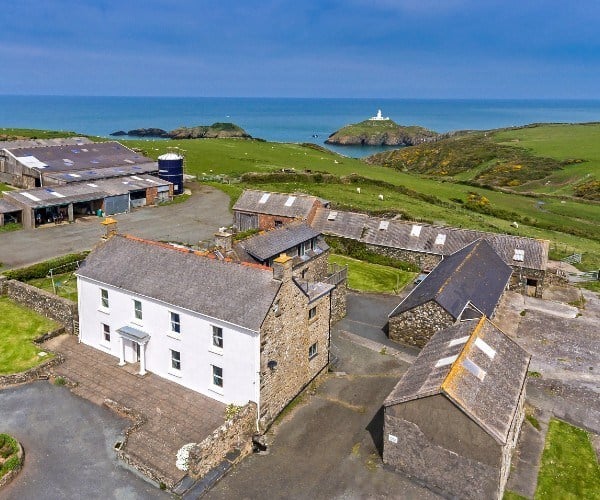 Accommodation in Wales
Wales has so much choice when it comes to accommodation. From boutique city hotels to beachside self-catering accommodation; countryside farm stays to glamping and comfy bed and breakfasts, or even a stay in a castle. Anything is possible.
St Bride's Spa Hotel in Pembrokeshire combines luxury retreat with perfect views, its own restaurant overlooking the harbour, and convenience of location to match.
For a boutique stay in Pembrokeshire, try Llys Meddyg in Newport, a Georgian coaching house with its own restaurants and walls lined with original artworks.
Also in the area and perfect for exploring Tenby, try Penally Abbey – a gothic house with ruined chapel in the tumbling gardens and views over the sea.
Near the Brecon Beacons, the Walnut Tree Inn has a Michelin star in its restaurant and comfy cottage-style rooms.
Cardiff itself has hotels of every kind, from independent townhouses and B&Bs to international brands and travel options. The Park Plaza and Hotel Indigo are among the most stylish.
In northern Wales and, in particular around the Snowdonia area, try the homely Bryn Tyrch Inn at Capel Cruig, the grand and romantic Penmaenuchaf Hall Hotel, or The Old Rectory on the Lake at Tal-y-Llyn with views of the mountains.
Some of the most special stays in Wales include its historic castles. Examples with accommodation include Craig-y-Nos Castle and Brecon Castle in the Brecon Beacons, Cardigan Castle, Bodelwyddan Castle Hotel in Denbighshire, or the incredible six-room Roch Castle in Pembrokeshire perched on a hill with panoramic views and contemporary architecture.
Places to visit in Wales
Wales is not a large country, but over a small area it offers a lot of variation and has a beautiful landscape to explore. Its history is everywhere, from ancient ruins to romantic castles, traditional towns and villages, right up to recent history with the mining towns and their industrial heritage.
You can pack a lot into a visit to Wales, from walking and hiking the wild and rugged coastline, to ascending Mount Snowdown (don't worry, there is a train!), or taking in the culture of cities like Cardiff.
The easiest part of Wales to visit is its southern coast where its main areas of population are located. Entering by the M4 road from England you'll cross the magnificent Prince of Wales Bridge which seems to stretch for miles as you glide over the River Severn as it joins the Bristol Channel. The first place you'll reach is industrial Newport with its shopping precincts and docks. A little further, however, is Cardiff.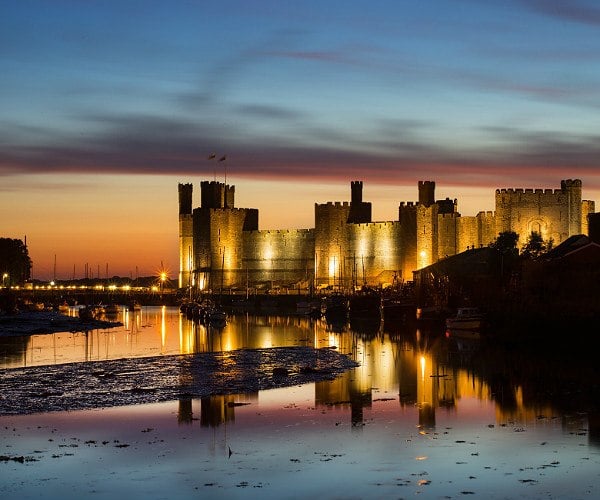 Once an industrial centre, it is now a modern, regenerated, cultural hub where the Welsh National Assembly is based and the Principality Stadium dominates the skyline. Cardiff has the bulk of visitor attractions in this part of Wales, including museums and galleries, its moated castle, large areas of city parkland. It is also where you'll find good food, entertainment, hotels and shopping.
Just outside Cardiff is the kitsch seaside resort of Barry Island, where locals go to play and enjoy sunnier weather.
Further along the coast is Swansea – another former port now reinventing itself as a pace to come and enjoy the museums and history, food, and waterfront views. Its most famous son, Dylan Thomas, is commemorated in a museum. Mumbles is a lovely little fishing village just outside Swansea famous for its seafood (including an Oyster Festival) and boutique shops.
Swansea is the starting point for reaching the Gower Peninsula, where you'll find hidden coves, clifftop views, exhilarating walks and hidden villages which often offer a traditional pub or restaurant.
Pembrokeshire in the south west corner of Wales feels far removed from anywhere else in the UK. The Pembrokeshire Coast National Park has one of the most beautiful coastlines in Europe, as well as Victorian seaside towns like Tenby, Britain's smallest cathedral city of St Davids, and lots of rugged beaches and views. It's the perfect place for a family trip or weekend getaway, and you might even spot a whale or dolphin.
Mid-Wales may be characterized by its mining history, or the haunting sound of a male voice choir, but it has so much more to offer. Lovely valleys offer walks, wildlife, comfy bed and breakfasts and traditional villages. Meanwhile the coast has miles of beaches and larger towns like Aberystwyth with its places to stay, eat and shop.
This part of Wales is now pioneering green ways of life. It's common to see health food shops, healing retreats, festivals celebrating the land, and eco attractions like the Centre for Alternative Technology at Machynlleth.
North Wales is characterized by its mountains. Snowdonia National Park's highest peak is one of the highest in Britain, and is made more accessible by its traditional railway to the summit. This region offers plenty of outdoor activities, adventure holidays and magnificent views.
The north coast of Wales is home to traditional resorts like Caernarfon, Rhyll and Colwyn Bay, and crossing the Menai Suspension Bridge to the island of Anglesey leads to plenty of points of interest to explore. The region is also home to some of the more famous and dramatic castles in Wales, with Conwy, Caernarfon and Harlech among the best.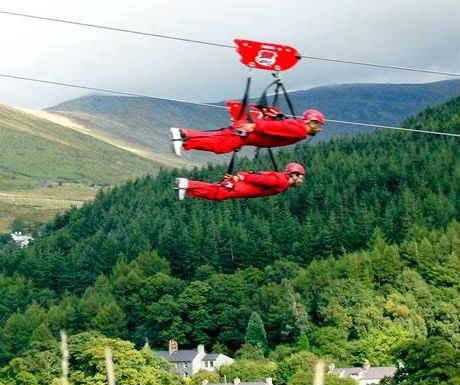 Things to do in Wales
It is difficult to compress all that Wales has to offer in such a small space. At only 160 miles from top to bottom, and 50 miles across, this is tiny country has something for everyone.
Beginning with Cardiff, its key attractions include the St Fagans National Museum of History which unpacks the story of this tiny nation and its people through artefacts and reconstructions. The National Museum Cardiff is also a top attraction, displaying the history of the city and country. Similarly, Cardiff Castle is one of the city's top historic attractions featuring a Victorian mansion alongside a Norman motte-and-bailey castle.
Around Cardiff Bay you'll find shops, restaurants, cafes and enjoyable waterside walks. Important sporting events also take place in the city regularly, with rugby the most popular.
In Swansea both the Dylan Thomas Birthplace and Dylan Thomas Centre are top museums to this famous poet and writer. But it's worth visiting Mumbles around the coast, which is a pretty seaside village with a beach, lots of shops and cafes and places to stay.
Alongside the Gower Peninsula, with its own small villages and traditional places to eat and stay. It has wonderful walks, beaches and views along the coast.
Pembrokeshire is a wonderful region in which to explore the outdoors. Its National Park preserves traditional landscapes which includes many rocky clifftops, coves and beaches. Barafundle Bay is a hidden gem, but most people head to the Victorian resort of Tenby which has many beaches to enjoy, as well as places to stay and other attractions.
On the northern tip of the National Park is St Davids, Britian's smallest cathedral city, little bigger than a village, with some lovely B&Bs and access to nearby Whitesands beach and the RSPB reserve of Ramsey Island.
The Brecon Beacons is another National Park in Wales, situated north of Cardiff and taking in some of the most scenic valleys and hills of the interior of the country. The view from Pen-y-Fan is one of the most splendid in Britain, and the Sgwd yr Eira waterfall is hauntingly beautiful. But there's more to this region, including ruinous hilltop castles like those at Carreg Cennen, Llandovery and Dinefwr, the pretty towns of Abergavenny and Brecon, or the world famous Hay-on-Wye Literary Festival.
In Snowdonia National Park the main attraction is Snowdon itself. With a peak at 3,560ft, there are many walking paths to the summit of varying difficulties. However, from the picturesque village of Llanberis you can take the historic cog railway to the summit.
Snowdonia has much more to offer, from hiking and cycling trails, to 15 highly regarded golf courses including Royal St David's at Harlech. The coast off Snowdonia offers windsurfing, boat trips and fishing, and towns like Porthmadog, Llanbedr, Harlech and Barmouth offer award-winning places to eat, visitor attractions like castles, beaches and museums, and great boutique hotels and self-catering options.
Llechwedd Slate Caverns is one of Wales' most visited attractions. Once providing slate for building materials, this underground world is now open to visit . You can ride the underground railway, or the zipline, go cycling or explore the quarries by 4×4. A popular place for young and old at the heart of Snowdonia.
Top attractions in North Wales include Caernarfon Castle – one of the most impressive fortresses in Europe with its gothic tower and battlements. Other castles worth visiting in the area include Conwy, Harlech and Beaumaris, each a beautiful ruin full of history and charm.
The traditional and attractive seaside town of Llandudno is worth a visit. It has a Victorian pier, shopping, places to eat and stay, a beach; be sure to take the cable tramway up Great Orme for wonderful views.
Conwy is a historic and cultural town within easy reach of England. Aside from its castle you can visit the Elizabethan house of Plas Mawr, its town walls, old town and enjoy views of the countryside.
Anglesey is separated from the mainland by the Menai Strait, crossed by the famous suspension bridge into the village with the world's longest name – Llanfairpwllgwyngyllgogerychwyrndrobwllllandysiliogogogoch. Other attractions here include the coastal walkway and South Stack Lighthouse which you can climb to the top of.
Food in Wales
Wales has long been considered to have its own traditional dishes and cuisine despite being a part of the United Kingdom. Famous for its lamb and vegetables, there are a number of Welsh classics worth trying on your visit.
The most famous dish is, of course, Welsh Rarebit – arguably the world's best cheese on toast. Using Y Fenni mustard cheese from Abergavenny and a variety of other ingredients traditional to each chef, it is a flavorsome meal or snack and served widely.
Leeks are also synonymous with this tiny country, as its national symbol it is ingrained in the Welsh culture. Used as an accompaniment to many dishes, it is most at home in a traditional leek and potato soup.
Salt marsh lamb is a lean, sweet-tasting mature meat from sheep which graze on both grass and samphire and are usually available later in the year.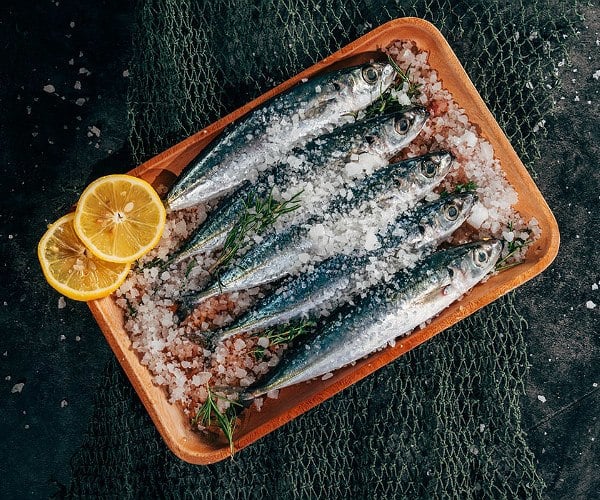 Then there is the seafood. Wales is mostly coastline and produce like fresh fish, mussels, crabs and oysters are as tasty here as anywhere.
Wales has many great places to eat. Among its handful of Michelin-starred restaurants, you should try Restaurant James Sommerin in Penarth (near Cardiff), where one of the country's top chefs serves his tasting menu, or Bryn Williams at Porth Eirias, Colwyn Bay where the TV chef's presents dishes made from local ingredients.
Making the most of the lamb and seafood on offer in the region, The Grove in Narberth serves grazing boards of cheese, lamb and fish.
As part of the growth in sustainability in Wales, The Warren in Carmarthen is an award-winning café-restaurant which emphasizes local and organic produce.
In Cardiff try the 'unpretentious' but superb Casanova for Italian flavours, or Heaneys by Great British Menu chef Tommy Heaney.
In Pembrokeshire, you must try the Coast Saundersfoot restaurant – award-winning and set in a purpose-built, sustainable building only metres from the shoreline with unrivalled views and great food. Cwtch (which means cuddle in Welsh) near St Davids, serves a tasty local menu in great surroundings.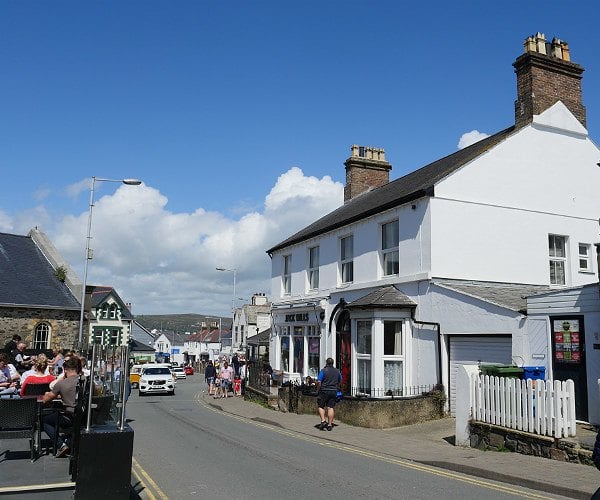 Getting around Wales
Wales is easy to reach from the rest of the United Kingdom. The main entry points are the M4 motorway from London to Cardiff and Swansea, which makes the south coast and main areas of population a relatively short journey.
The rail line from London also runs a similar route, calling at Cardiff and Swansea, where local connections are possible.
Northern Wales is easy to reach from North West England (Liverpool, Manchester and Chester) in particular. The A55 road runs all the way from Chester along the north coast of Wales and across to Anglesey and the port town of Holyhead from where regular car ferries cross the Irish Channel to Dublin.
Another ferry links Fishguard in Pembrokeshire to Rosslare in Ireland.
There is one main international airport in Wales, located near Cardiff. It has domestic UK links, as well as European and limited long-haul links by various airlines. The main airports at London are less than 3 hours by road from South Wales, and Manchester Airport is within easy reach of North Wales.
The road and public transport networks are good along the south coast and north coast, making many of the main towns and attractions easy to reach. However, mid Wales is quite rural and linked only by minor country roads and a limited public transport network, so you will need car or organized travel to reach many places.
When to visit Wales
Wales enjoys a mild climate throughout the year. It is rarely very hot, but also rarely very cold. The influence of the North Atlantic on Wales means its climate can be quite unpredictable. However, it's safe to say that the best weather can be expected between June and September, where warm and often sunny conditions prevail. This can mean it is a pleasant time to visit the coastline and areas around the south of the country which benefit from the most sunshine.
No matter what time of year you visit, the mountainous regions of Wales, particularly in the north around Snowdonia, are nearly always colder. In the winter the area can be snowbound and windy on exposed areas. Parts of Wales can also experience extensive periods of rainfall.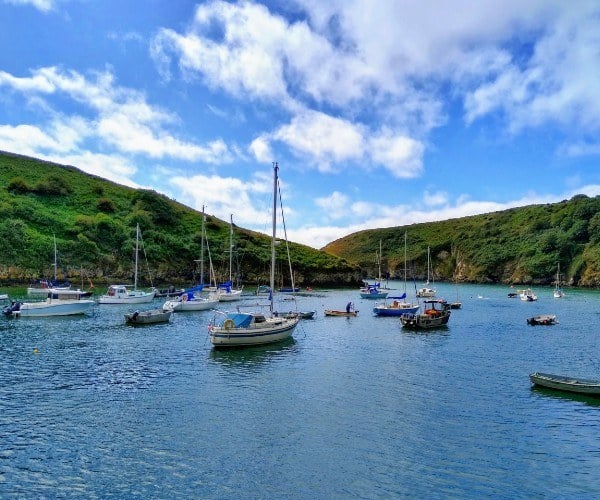 Because of the good weather, popular areas of Wales like the coast, Pembrokeshire, Cardiff and Snowdonia can become busy during the summer months, and during the Easter and summer school holidays. Therefore you might consider planning a visit outside of these times, such as in April or May when the weather is still warm and pleasant, but places less crowded. This time of year is also special for the arrival of wildlife like Atlantic puffins, or newborn lambs, as well as the blooming of flowers.
If your visit to Wales is to enjoy its outdoor pursuits, such as walking the hills and coasts, or to enjoy camping, the best time is between June and October.
Regardless of the weather, Wales has many events and festivals throughout the year which are worth visiting.
Events in Wales
Wales loves to celebrate its culture, food and history through many events held each year. These include the famous Hay Festival of literature which draws many people.
January
St Dwynwen's Day (Wales' version of Valentine's Day)
February
Six Nations Rugby, Cardiff
March
1st – St David's Day, Nationwide
Six Nations Rugby, Cardiff

April
Newport Wales Marathon
May
Hay Festival (into June), Hay-on-Wye
Machynlleth Comedy Festival
St David's Cathedral Festival, St David's

June
Pembrokeshire Fish Week
Gower Festival
July
The Big Cheese festival, Caerphilly
Royal Welsh Show, Mid Wales
Cardiff International Food & Drink Festival

August
The Green Gathering, South Wales
Green Man Festival, Mid Wales
National Eisteddfod Festival (location varies)

September
Abergavenny Food Festival
Great British Cheese Festival, Cardiff
3rd – Welsh Rarebit Day
October
Gwledd Conwy Feast food festival, Conwy
Cardiff Half Marathon
November
Hay Winter Food Festival, Hay-on-Wye
Dylan Thomas Festival, Swansea
December
31st – New Year's Eve Celebrations, New Quay, Dyfed
Luxury travel tips
Luxury travel has truly landed in Wales. Wherever you visit you will find options for style and quality, especially when it comes to hotels and restaurants.
Cardiff in particular is now a modern hub of culture. It's possible to arrive by First Class train from London or elsewhere in the UK right into the city centre, then enjoy staying at a top hotel like Park Plaza or St David's Hotel & Spa.
For shopping, head to The Arcades – a collection of Victorian and Edwardian shopping precincts full of independent boutiques and artisan foods.
End the day with a meal at the Park House Restaurant & Wine Bar, or the quaint Fish at 85 in the upmarket Pontcanna area.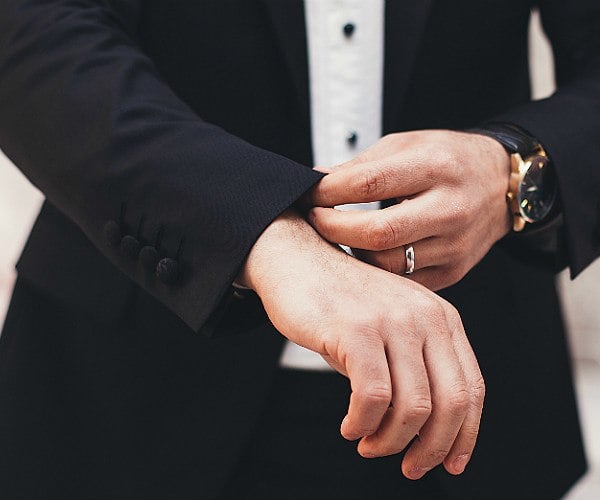 You'll find boutique hotels, spas and retreats across Wales. Grove of Narberth in Pembrokeshire is an understated, 15th centuty countryside lodge with romantic gardens and fine-dining restaurant. Palé Hall near Snowdonia is a country manor which has hosted Queen Victoria and Winston Churchill and now provides luxury accommodation for its guests with impeccable service.
Some of the best spas in Wales can be found around the west coast. In particular try the St Bride's Hotel & Spa in Pembrokeshire, the Celtic Manor Resort in Newport, the Corran Resort & Spa in Carmarthenshire or the Lake Vyrnwy Hotel in the Berwyn Mountains of Powys.
Luxury activities you might want to try are the many castles and country houses now open to visitors. From Picton Castle & Gardens to Caerphilly Castle, often chosen as a wedding venue. You could also visit Penderyn Distillery & Visitor Centre where Welsh whisky is making a comeback with this excellent spirit.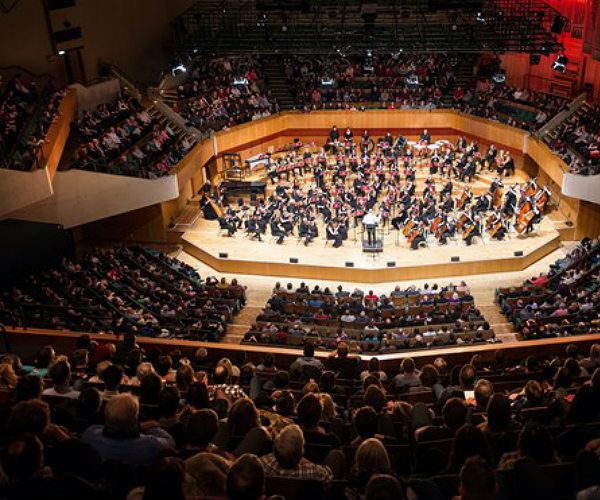 Language and culture
Wales is a country happy to be part of the United Kingdom, but fiercely defending its independent nature and culture. The people here love their story and their place in the world and love visitors to experience it. In many ways, the culture here is a stark contrast to the establishment and order of England, and the Welsh people prefer to remain separated in spirit from that.
Like the rest of the UK, the principal language in Wales is English and it is spoken and understood everywhere. However, unlike in Scotland and Northern Ireland, the local language (Welsh, or Cymric) is also widely spoken even by younger members of the population. You'll see many signs in both languages and hear it spoken in shops and on the street.
Wales is built on its history. While there are many prehistoric and ancient sites, castles and monuments still standing, it is the more recent history – since the Industrial Revolution – which shapes many in Wales. The male voice choirs and music, art, poetry and writing is part of the culture here and is shaping the country even as it has become more modern and outward facing in recent years.
Useful phrases
Bore da – Good morning (bor-eh dah)
Prynhawn da – Good afternoon (Prin-horn dah)
Noswaith dda – Good evening (NOS-wayth dah)
Helô – Hello! (Hello)
Shw mae? / Sut mae? – How are you? (Shuh-my / Sut-my)
Iawn, diolch – Fine, thank you (Yown, dee-ol'ch)
Croeso – Welcome (KROY-so)
Hwyl – Goodbye (Hoo-ee)
Ie / Oes – Yes (ee-yeah / oyss)
Na / Nac oes – No (Nah / nak oyss)
Bien/ Así así. – Good/ So-so (bee-en / a-SEE a-SEE)
Diolch – Thank you! (Dee-ol'ch)
Os gwelwch yn dda – Please
Esgusodwch fi – Excuse me (es-gis-OD-oo'ch vee)
Mae ddrwg gen i – I'm sorry (My th'roog gen ee)
Cymru / Cymraeg – Wales / Welsh (kym-REE) (kym-RYE-g)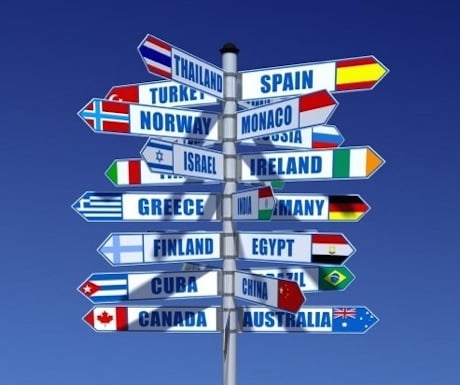 Weather in Wales
Visiting Wales soon? See below for the latest weather forecast for Wales.
WALES WEATHER
Useful information
Timezone
UTC +0 GMT
UTC +1 British Summer Time
Currency
The currency in Wales is the British Pound Sterling. See www.xe.com for current exchange rates with other currencies.
Power
Wales and the rest of the UK operates on 230V/50Hz system and has three-pin plug sockets accepting type G. Appliances with a different voltage, such as those from Europe and the USA, can be used here with the correct adapter.
WiFi
Free WiFi is available in many cafes, restaurants, bars and hotels in Wales, plus tourist information areas, trains, stations and some buses. Some places will limit use without paying for extra or signing up.
Tipping
Tipping in Wales and the rest of the United Kingdom is welcomed, but not required. For sit-down meals at restaurants and more substantial cafes aim to give around 10%. Often a 'service charge' will be added to your bill (check the printed bill). If this is the case you do not need to leave a tip. It is common to tip taxi drivers (round up to the nearest pound or £5), but not bar staff, hotel staff, in smaller cafes (sometimes there's a tip jar) or hair salons.
Telecommunications
The four main network providers in Wales and the UK are EE, Three, O2 and Vodafone. GSM/GPRS compatible SIM cards are needed and can be bought in some smaller, and most of the larger, mobile phone network stores. European, Asian and US phones can be used here but if you wish to use a UK SIM card, you will need to have your phone unlocked in one of the smaller, independent phone shops.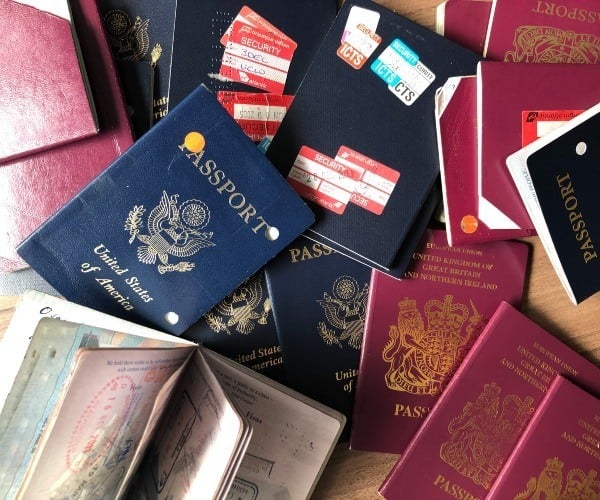 Want to contribute to our travel guides? Please contact us for details…