When in Pembrokeshire, it's not necessarily finding something to do that is the issue, more than finding the absolute best things to do. Here we give you the secret insights to what it is that the locals do in Pembrokeshire.
Being based in this county, we have the insider knowledge that lets you roam the wild west of Wales, and do as the locals do. Here's some things you can get up to and that you definitely do not want to miss.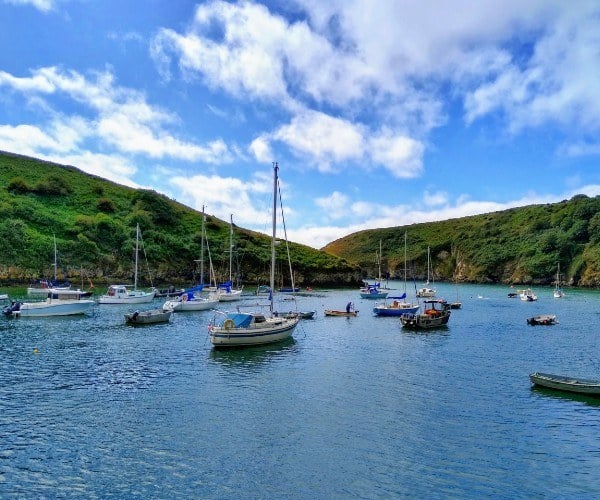 1. Take a walk at Strumble Head
This remote headland on the north coast of Pembrokeshire is as wild and rugged as they come. Renown for its imposing cliffs and picturesque lighthouse, the headland is a breathtaking expanse of rolling hills, craggy coastline and flourishing wildlife. There's a designated Observation Hut on top of the cliffs for visitors to set up shop with a pair of binoculars and a hot flask of tea. It's little more than a giant concrete bus shelter, but perfect for catching a glimpse of the magnificent array of sea birds, seals, dolphins, and other marine beasts which frequent these shores.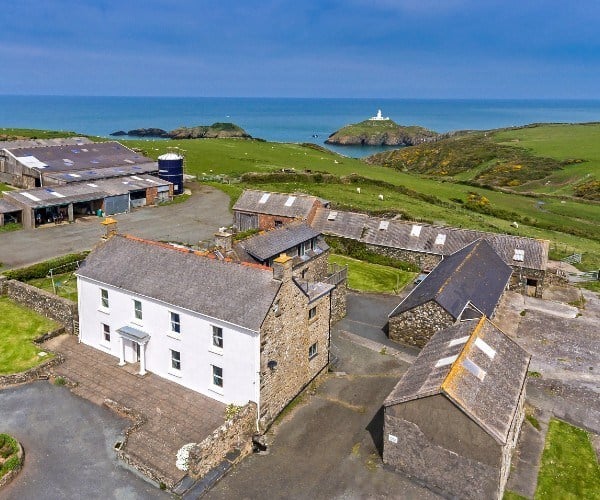 2. Go-karting in Haverfordwest
West Wales Karting can be found in the County Showground on the outskirts of Haverfordwest and makes an excellent activity for family or friends on a rainy day, local or tourist alike. The indoor track is open all year round and allows visitors to 'arrive and drive' with all the gear to get you straight onto the track. The old market town of Haverfordwest also has plenty to offer with a medieval castle, meandering Cleddau River and numerous shops and cafes to wander through after an hour or two of high-octane racing. The central town of the county, if you've never stopped, then you really should.
3. Sledging in the Preseli Hills
A winter tradition for sure, but when the snow does occasionally find its way to Pembrokeshire, the Preseli Hills are the place to be. This beautifully bleak and usually deserted wilderness becomes a hive of activity, especially when schools are out! Bring a dustbin lid, or even just a plastic sack and join in the shenanigans, sledging down the slopes. However, if there's no snow in sight, The Preseli's are still well worth a visit with fabulous walks, stunning panoramic views and a variety of Neolithic monuments to discover.
4. Shopping and lunch in Narberth
This delightful little town is popular with locals, but perfect for visitors too. The old capital of the county, it contains a fabulous mix of interesting shops, eateries and watering holes. Narberth is perfect for a lazy afternoon ambling around the colourful streets and browsing through the lovely independent shops on offer. We recommend a spot of lunch at Ultracomida, a delicious Mediterranean deli, or the Plumvanilla Cafe, serving zingy, flavoursome food. There's plenty of other options too from fine dining to pizzeria's, so take your pick.
5. Surfing at Newgale
Pembrokeshire is a hotbed for sand and surf, with Newgale being one of the very best on offer. This vast stretch of golden sand faces southwest, capturing the full force of the Atlantic swell, and with its gently sloping sand, it makes for excellent waves. It truly is a local hotspot. Whilst the southerly Freshwater West has in the past been home to the Welsh Surf Championships, Newgale is the secret that locals like to keep for themselves. Beginners can get boards and wetsuits, as well as lessons which are available from Newsurf Surf Shop just behind the beach's stone barrier, while there's also a pub and cafe should you fancy a drink or bite to eat. The scenery here is also stunning, while the shallow, warm waters are perfect for swimming.
6. Crabbing at Lowertown Quay
The picturesque harbour in Lower Fishguard is an old fishing village sitting peacefully along the River Gwaun. The charming harbour contains a large stone quay which arches around the water's edge and is filled with a variety of old boats and fishing vessels. Stop by the Cafe on the Quay for a fresh crab sandwich, or catch your own off the harbour wall! Although these generally aren't the edible version, children will be in their element here, hauling in hungry crabs from a simple line and bait. A favoured local pastime, you can also experience this in Milford Haven on the Mackerel Quay or on Dale's famous pontoon in the summer months.
7. Feeding the ducks at Bosherton lily ponds
Long stretches of lily-filled lakes, banks of ferns interspersed with wildflowers and ancient woodland, plus an abundance of wildlife from ducks and swans to graceful herons. What's not to like? A path ambles around the edge, and occasionally over the water itself on wooden decking, offering numerous opportunities to spot or feed the birds. This blissful waterway is a fabulous place to visit for a romantic walk and is especially impressive when the lilies are in bloom.
8. A picnic at Cenarth Falls
Cenarth is a picturesque little village nestled deep in the Teifi Valley on the borders of Pembrokeshire, Ceredigion and Carmarthenshire. This calm and serene section of land is a real hidden gem away from the hustle and bustle of the coast. It almost feels like a different world, with calm winds, tall trees and lush green countryside compared to the windswept land of the coast. Even the wildlife is different here with Red Kites soaring overhead and Salmon leaping in the pools and falls of the river. This fairy-tale scene is the perfect place for a picnic on a sunny afternoon.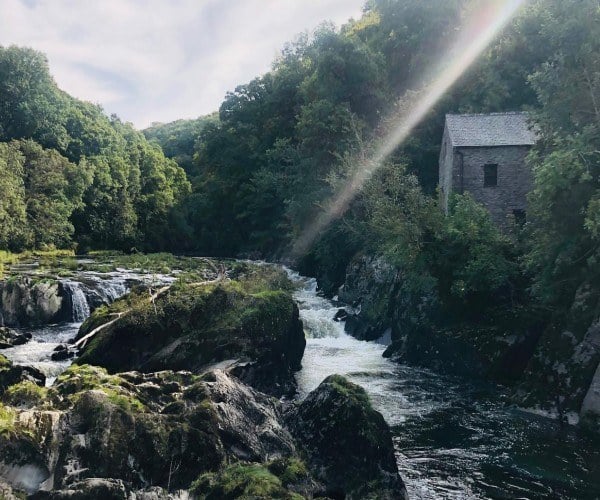 9. A cold tipple at Cresswell Quay
If you're passing through, or even if you have to make a generous detour, a pit stop at the fabulous Cresselly Arms on Cresswell Quay is a real local haunt and a treat to absorb if you can. Perched on the banks of the estuary with a large outdoor seating area and stunning views across the wetlands, this archaic watering hole is brimming with character. The pub has made various film and tv appearances over the years and it's easy to see why. Time here seems to trickle by at a more gentle pace, and with sun glistening of the pristine waterway, there's no better place for an ice-cold pint.
Gareth Robinson is General Manager at Quality Cottages. Quality Cottages is a leading Wales-based holiday lettings agency established in 1961.
If you would like to be a guest blogger on A Luxury Travel Blog in order to raise your profile, please contact us.