By
John-Christian Moquette
on Nov 20, 2012 in
Accommodation
,
Africa
,
Australia
,
Europe
,
Italy
,
Mauritius
,
New York
,
North America
,
Oceania
,
Regions
,
South Africa
,
USA
,
Vacation Rentals
,
Western Europe
Saying farewell to the holiday season always leaves travelers feeling a little blue. The warmth turns to cold and you long for a vacation after your vacation. But keep your chin up; there are plenty of go-to places for off-season stays that will warm the cockles of your heart and save you a few pennies to boot.
If your heart doesn't simply yearn for the summer sun and bikini-clad beaches, there are many beautiful regions of the great land down under worth visiting in the cooler months.
Sydney
This popular city is buzzing year-round but the winter months certainly offer a bit of respite from the summer crowds. If the low-season flight prices aren't enticing enough, why not book for June and see what Sydney's Film Festival has to offer. And when you're ready to put your feet up and enjoy the luxurious life, the city offers a selection of elegant rental apartments with harbor views and just a stone's throw from all the action.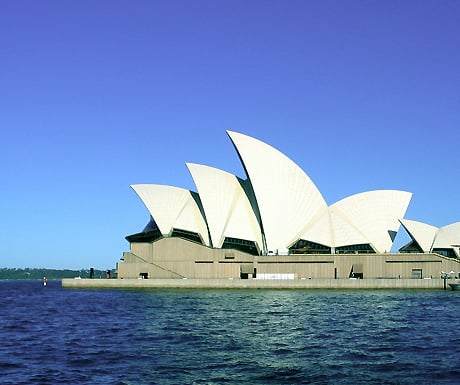 Kangaroo Island
Although a stunning destination from season to season, the wildlife really comes alive in the winter months from June to August. From koalas and kangaroos to Waders and Ospreys, there will be much to witness for all you animal-lovers. And following an active day of wildlife spotting, a peaceful promenade along the beach of your private villa on the coast could suit your needs perfectly.
Prices range from AU$2765 to AU$19225 per week.
Mauritius
This is the ideal location for any summer bird that loves the beach. With its lovely warm water and extraordinary marine life, Mauritius is a top destination for year-round scuba diving.
Affordable holidays don't necessarily mean a party of two. The most reasonable villas in Mauritius can be rented for under EUR 1300 per week for 6 guests. It's certainly not difficult to find a dream villa by the sea with beautiful views. You simply cannot go wrong with a vacation rental on this unspoiled island oasis.
Prices range from €1246 to €25410 per week.
Italy
La vita e bella even in the off-season with festivities of all sorts to keep you thoroughly entertained. From chocolate and wine to history and religion, there is always something to celebrate. And for the picture perfect stay choose from an elegant Venetian apartment or cosy Tuscan villa and live like a local.
The best off-season celebrations:
January – New Year's celebrations, Feast days of San Antonio Abate, Woodcarver's Fair
February – Italian Carnival, festival on Saint Agatha's Feast Day (in Sicily)
October – Fall food festivals, wine harvest celebrations, chocolate, chestnut and truffle tastings.
November – Truffle fairs and Rome music festivals. Simple and pretty 2 bedroom apartments are perfect for a lush city getaway.
December – Snuggle up in a warm and traditional Umbrian or Tuscan villa after a long day of Christmas celebrations, the wild boar festival in Tuscany or the gospel music events in Umbria.
Prices range from €541 to €130,000 per week.
With a broad selection of high-end rentals in Cape Town, tourists will never have far to travel after hours of intrigue and fun. With the coast on your doorstep and an endless choice of historical attractions to visit (museums, Cape Town Castle, South African National Gallery, etc), this is a go-to destination whether it's peak season or not. Offering a wide-range of luxurious beach side villas or modern and hip apartments in the city's center South Africa is a dream getaway for every traveler.
Prices range from 5,250 ZAR to 679,420 ZAR per week.
New York
One of the best cities in America, New York is a bottomless pit of excitement. With shopping on 5th Avenue and theatres in Times Square, the fun does not cease in the Big Apple.
Key attractions include: The Empire State Building, Double-decker bus tours of the city, The Metropolitan Museum of Art (MET), Rockefeller Center and the Cathedral of St John the Divine. If the weather is chilly, keep in mind that there are countless restaurants and cafes to warm your bones after a brisk winter walk down the streets of Manhattan. Or if you prefer to retreat back to a rental for a quick nap, there are many urban-cool apartments ranging in style, size and price.
Prices from $1,134 to $12,233 per week.
John-Christian Moquette is a Partner at IAVRA.
If you would like to be a guest blogger on A Luxury Travel Blog in order to raise your profile, please contact us.