In the summer of 2012, Josh McNair finally got the chance to take a boat out to the Channel Islands National Park and visit Anacapa. This island has a stark beauty that is very out of place in the industrial hodge-podge that is Southern California. After walking around the island, he started an approach to the lighthouse where he got the view in the picture. This image just stood out to him as something that had to be in black and white. In colour the dramatic effect gets lost but in black and white he felt it perfectly captured the serene beauty of the area and the small human addition to the island looming at the end of the path.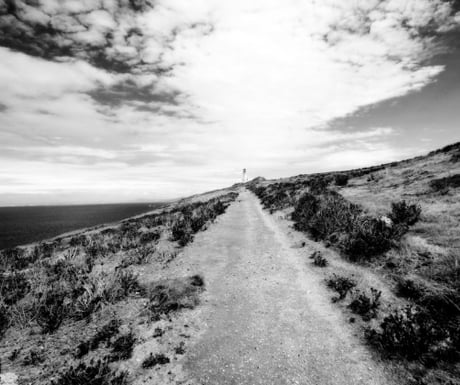 Thank you to Josh and California Through My Lens for permission to re-produce the image.
If you have a really special photograph you would like to share with  A Luxury Travel Blog's readers, please contact us.