Everyone has their own recipe for the dream holiday rental. For some it is a sun-quenched, beach side villa, or a chalet nestled between snow covered mountains and a picturesque village, and for others a secluded cottage in the beautiful countryside ticks all the boxes. Yet it is often the little (or big) extras that make a holiday home really extra-ordinary. So we've scoured the globe for some out-of-this-world amenities that really put the cherry on top your dream villa vacation.
1. A helipad for the flyer
What is more "celeb status" than arriving at your destination in a private helicopter? Gorgeous views, high-end luxury and maybe a few butterflies in your stomach make this amenity a top choice among vacationers.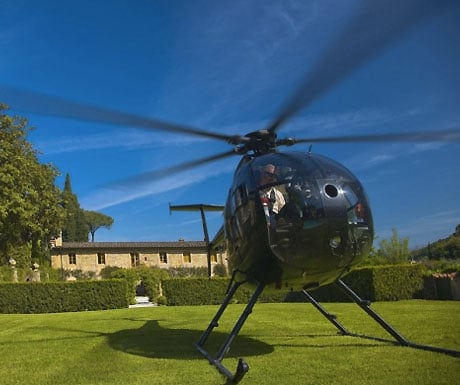 2. A home cinema for the film fanatic
When lost in complete relaxation, who wants to leave their holiday home for a late night at the movies? With home-cinemas becoming a popular feature in villas around the world, there is no need to move an inch. From confectionary counters, beverage bars, surround sound systems and lush seating, your at-home film experience will top the charts.
3. Private tennis courts, basketball courts and golf courses for the sports junkie
For all the sports junkies out there, an ideal rental may consist of games and competition right in your backyard (or even in the next room over). You'll be pleased to know there are many properties with professional athletic courts awaiting your use.
4. A private pier for the sailor
Fancy a boat ride without the chaos of a public marina? A seaside holiday rental with a private pier can be your little secret. Boat lovers or not, you'll find yourself loving this special feature.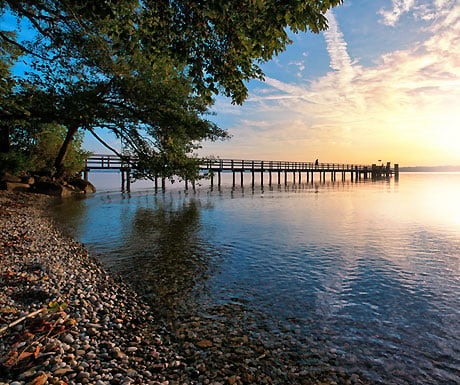 5. A spa for the pamper princess
Without a doubt, this is a favourite for those who are trying to escape their busy lives. From massages, to hammams and saunas, jacuzzis and indoor/outdoor pools, and even fully equipped gyms, a spa located within your rental exceeds most expectations.
6. Caves for the nature lover
Nothing beats nature's architecture. Some vacation rentals, particularly cliff-side ones, boast beautiful outdoor coves perfect for a night-time, al fresco feast and romantic setting for you and your special someone – you cannot deny the ambience.
7. Music studios and dance floors for the rock star

If you prefer jamming out to a killer album rather than receive a peaceful massage, a property with a music studio or dance floor will sing to your soul and create a harmonic balance of energetic fun and rock roll bliss during your stay.
8. Star observatory towers for the astronomer 
What's more romantic than staying in a remote location and gazing up at the stars? With top-notch equipment and unbelievable views, a villa with an observatory tower is a wish come true.
John-Christian Moquette is a Partner at IAVRA.
If you would like to be a guest blogger on A Luxury Travel Blog in order to raise your profile, please contact us.