Are you done meandering through Madrid? Perhaps you're bored of Barcelona? While both cities are touted as staples of the Spanish experience – deservedly so, as both offer a wealth of history, architecture and entertainment – they are by no means all Spain has to offer. There are far more cities, islands and towns worth a visit which, though lesser known, are every bit as exciting yet simultaneously less touristy than their more commonly-hyped counterparts. If you know what kind of holiday you're looking for, give some of the following locations a try:
Culture – Seville
Famed for Flamenco, food, and being the mythical birthplace of Don Juan, Seville is awash in art and culture. For years, it's attracted artists, writers, and composers, giving the city an overall Bohemian feel – which isn't to say that the nightlife is lacking in any way, though. While its home to countless tapas bars, the La Giralda bell tower, and the Plaza España, Seville's architecture consists of a strong Roman influence – after all, Italy's only an hour away, making Seville the perfect stop in a longer European-hopping vacation. It's just an endlessly charming, easily explored city that perfectly showcases a part of Spain's long and illustrious history.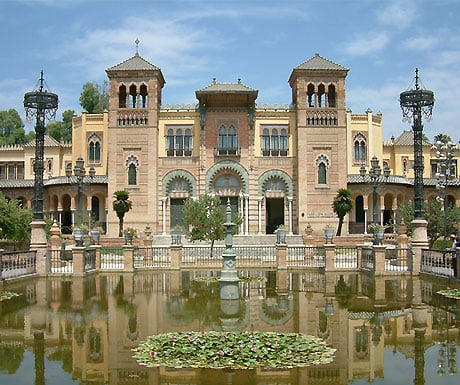 Spirituality – Santiago de Compostela
If you're looking for a calmer, more serene part of Spain to explore, then the city of Santiago de Compostela is definitely a stop for you. It's home to the remains of the apostle St. James, attracting visitors from all over the world who walk the bridle path leading up to the city as part of their pilgrimage. Yet the city also boasts some amazing Arabic architecture, gorgeous medieval art and its own highly localised cuisine – all wonderfully low-key sights worth checking out once you're done at the cathedral.
Partying – Ibiza
Loads of cities across Spain offer vibrant nightlife as part of their overall experience, but even so Ibiza stands out – attracting loads of people with its beautiful beaches and world-famous parties. After all, nothing beats a day of relaxing by the ocean before gearing up to hit the clubs at 1am. If you're simply itching to dance your nights away, then renting a villa in Ibiza for a couple of weeks for optimal partying is definitely an option for you.
Historical architecture – Granada
History buff? Architecture aficionado? Put Granada on your 'must-see' Spain-based list. Seriously, do it. Small though it may be, Granada's status as a trading centre has flooded it with a mishmash of historical  buildings, including but not limited to the Cathedral of Granada, the Palace of Charles V, the Charterhouse monastery, and the majestic Muslim castle complex of the Alhambra.
Ancient cities – Toledo
Again, for the more historically, artistically or architecturally inclined, no trip to Spain would be complete without a trip to the former capital.  Filled with ancient buildings built across Spain's history, including the Alcazar, Alcantara Bridge, Puerta del Sol and the tomb of Saint Beatrice of Silva, a trip to Toledo will definitely leave you with an enriched sense of Spain's development and culture.
Know of any more amazing Spanish cities you can visit? Share them in the comments!
George Burdon is Managing Director at Dynamic Lives.
If you would like to be a guest blogger on A Luxury Travel Blog in order to raise your profile, please contact us.